Today, the smartphones can stream videos using certain applications, but for creating quality streaming video, can not do without special equipment. OnAir Camcorder will give you the opportunity to make high-quality stream at any point of the globe. The device is equipped with a speaker and two cameras(main and additional), OLED screen and other camera options, which allow you to broadcast live in a special video channels or social media networks through a 3G connection or Wi-Fi. The gadget became a finalist in the IDEA.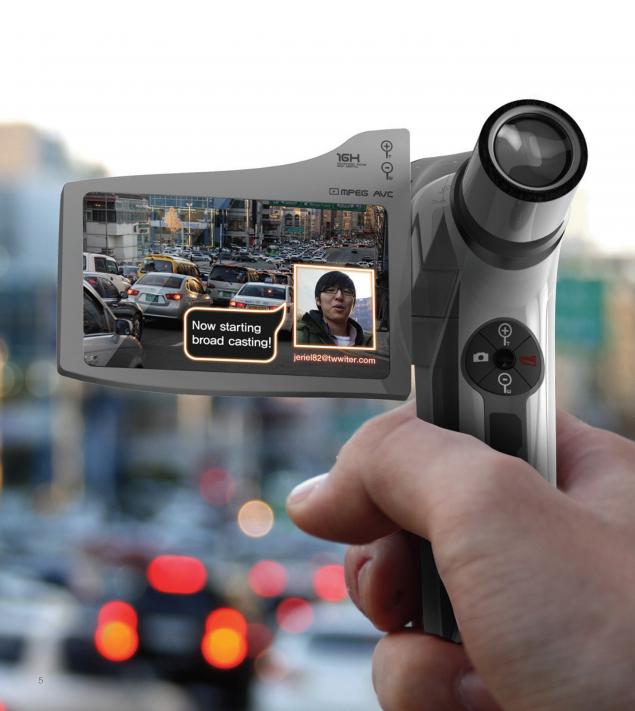 OnAir Camcorder created by Jung Hoon Lee, has two cameras, one of which records the author of the video (optional), and the other (main) — everything else. These cameras and support for Wi-Fi, 3G and Bluetooth allow you to share moments with friends and family in real time.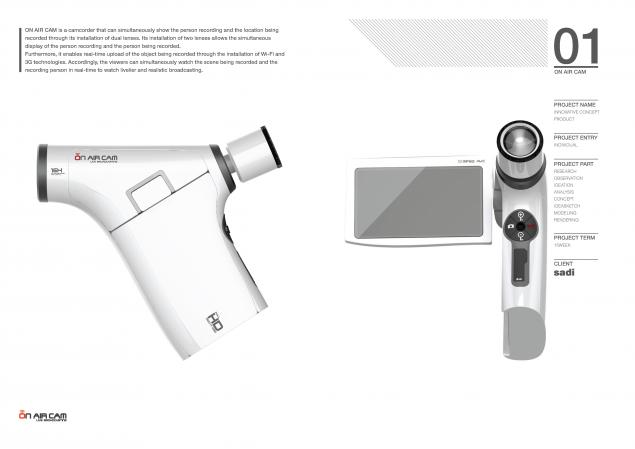 In all other respects, the gadget is little different from a regular video camera: OLED display, control buttons take photos, and record. The camera was awarded the title of finalist exhibition IDEA from IDSA.
Source: /users/413