With shocking art performances that consist of huge mushrooms fancy colors, London artist Christiаan Nаgel trying to prove that street art is not just graffiti and ordinary people on the way to work – it's not just a passer.
The famous abstract artist, a musician, and now author of multiple art objects, Nagel chose a site for his art performances of walls and roofs of ordinary London houses. His mushrooms, they grow around the East end, attracting the attention of residents of the British capital.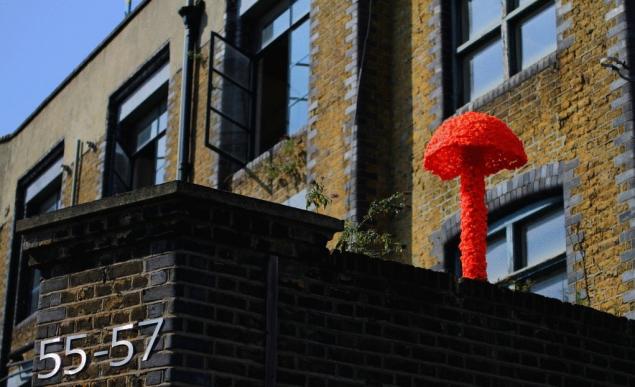 Two years ago, he made an installation for the wedding of Prince William and Kate Middleton: their favorite art objects — mushrooms he put right in Hyde Park. However, the next day all ten large-scale works have removed the guardians of order.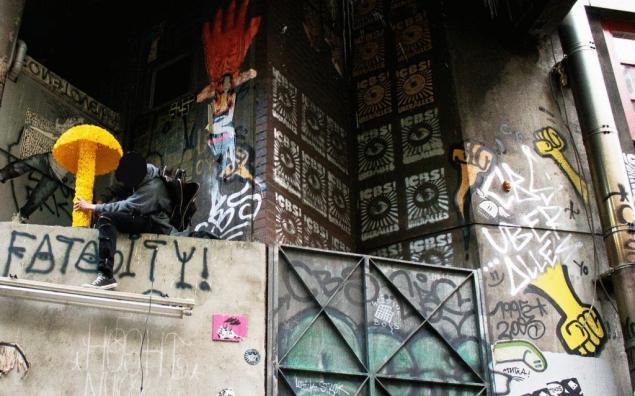 Only to 2008, illegal art appeared first purchasers – private collectors and connoisseurs of art.
Nagel, by his own admission, draws inspiration from surrealism and pop art. The "unattainability" of art, he explains, literally, placing their creations to great heights and interesting places. Material for his works will serve as the polyurethane – ordinary polyurethane foam.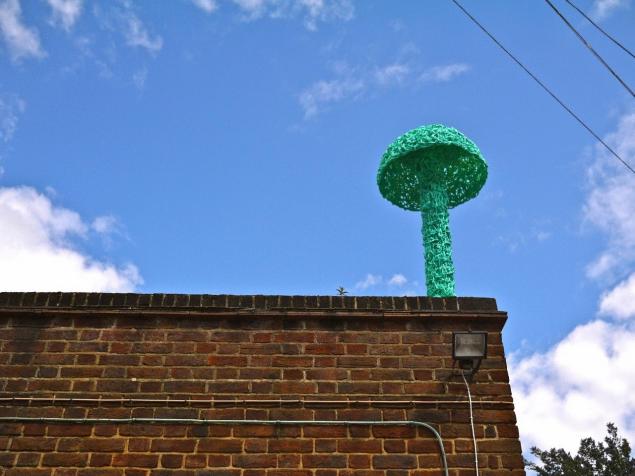 Source: /users/413