Daily New year and Christmas are getting closer and closer! Preparation for the celebration starts in full swing! The choice of gifts, Christmas trees and decorations to them – is vital to have every little thing! Every year, decorating the tree, we are impregnated with the spirit of the holiday, to let into their hearts the tale and wonders, for a moment turn into children. This is a time for family and loved ones. If you have a decent Bank account and a lot of money, then you can spend them to buy expensive Christmas decorations. We offer you to familiarize yourself with the most expensive in the world Christmas toys.
Christmas toy is made of 1578 diamonds, which was instructed in white gold weighing 18 carats. The two rings which surround the ball, decorated with 188 rubies. To embed all the precious stones have over 130 hours. But that's not all! The ball is decorated with diamonds weighing 31 carats, which is very different cut and sizes.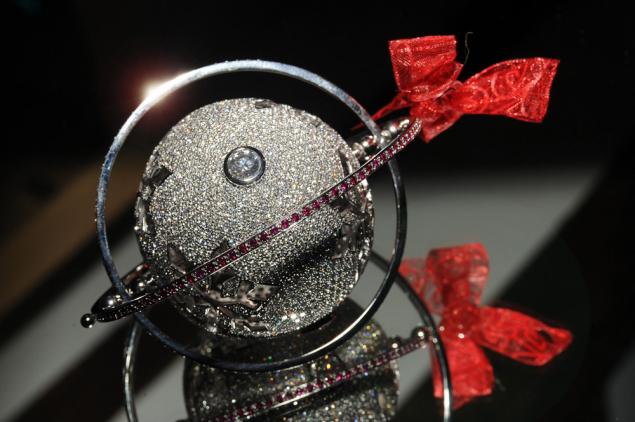 The toy was created in a London jewelry company Embee Jewels in collaboration with Hallmark Jewellers and sold complete with box, manual work for its preservation, which is made of wood.
Christmas ball from the company Krebs Glas Lauscha GmbH is considered one of the most expensive Christmas decorations in the world. Transparent glass ball is decorated with subtle swirls of gold weighing 12 carats and 120 diamonds with a total weight of 5.1 carats.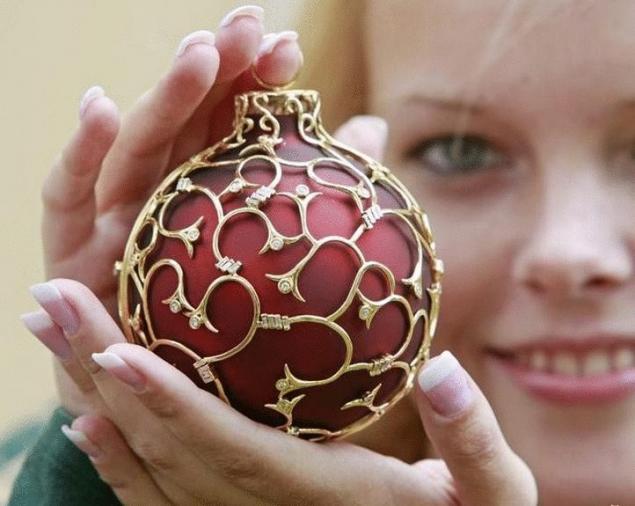 A bit of festive luxury and will add a wonderful Christmas wreath. This incredible decoration is absolutely not like ordinary traditional wreaths. Made of the most beautiful and most exotic flowers in the world, the wreath is decorated with rubies and diamonds weighing more than 138 carats.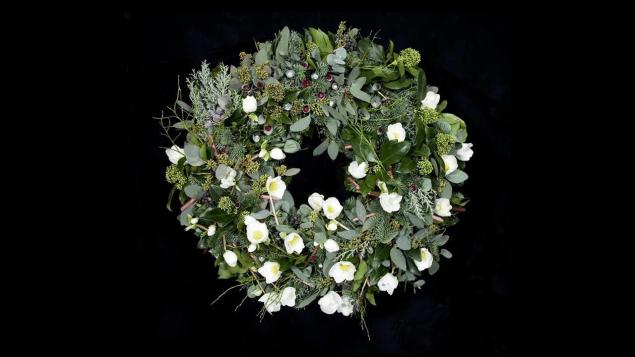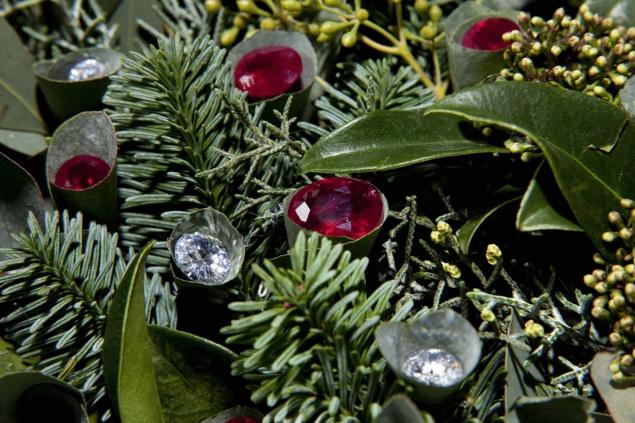 Where kiyani can exchange old Christmas toys to a new, You can find here.
Source: /users/413