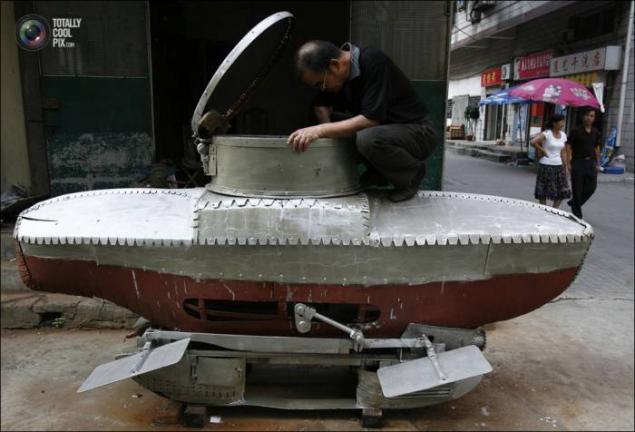 Chinese farmer Li Yuming built a miniature submarine. It can accommodate two adults and one child.
The length of the boat - 3 m, height - 1, 2 meters. Maximum depth - up to 20 meters.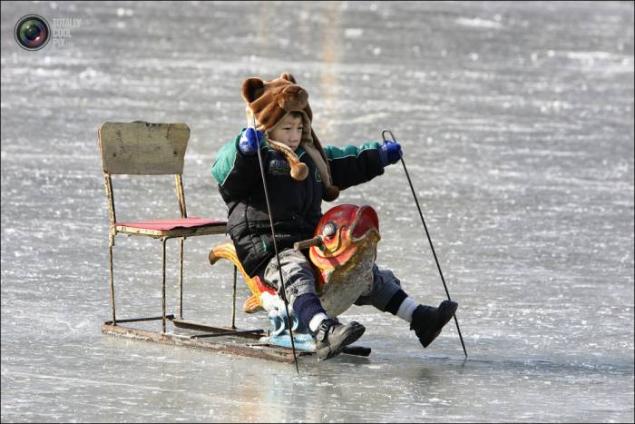 Sledges for driving on ice.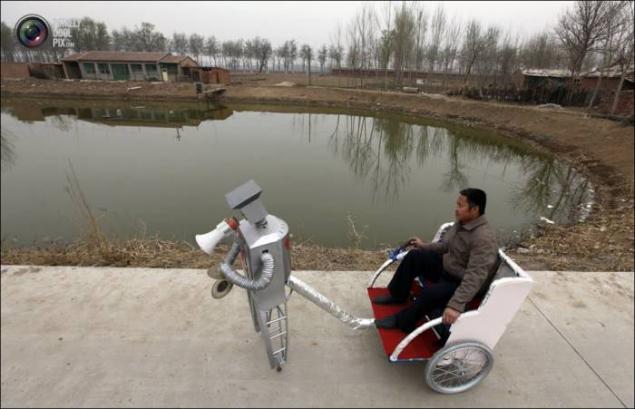 48-year-old farmer Wu Yulu built a walking robot. Creating a "robot" for his hobby.
He is doing this since 1986 and has already built 47 robots "sharpened" under the various functions - jumping, painting, massage, help in the kitchen, pulling carts, etc.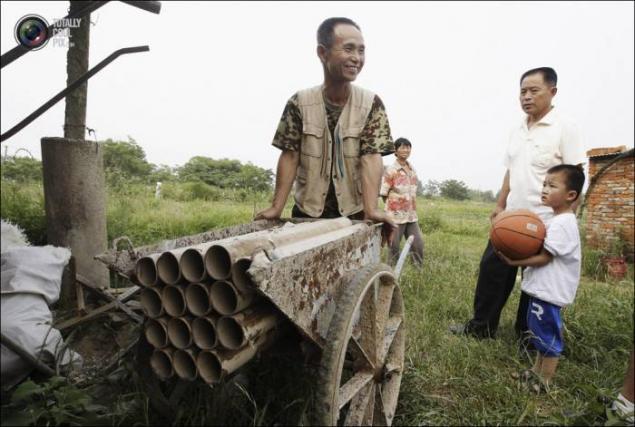 Farmer Yang Yud fashioned gun from cars and pipes to protect their fields from the arrogant developers trying to grab his land.