Ski resorts vie with each other in design, quality of service and the number of different services. Each of them tries to win the title of best, and most importantly — the love of the customers. That just does not agree, the organizers of the resorts that stand out among the others: put the fireworks, invite performers, famous chefs. Designer Olaf Breuning made a snowy mountainside in Gstaad (Switzerland) giant, colorful canvas.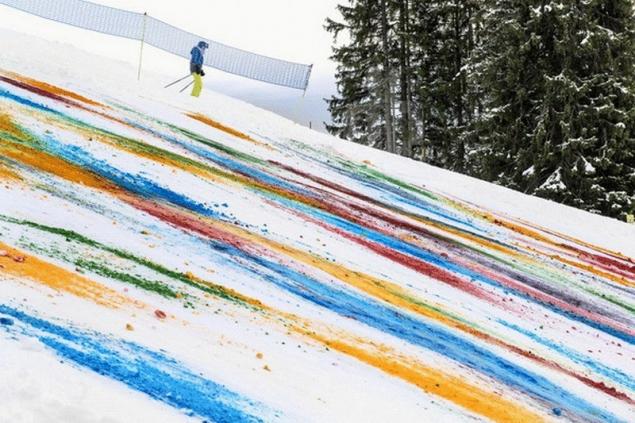 Instead of a brush, the designer used an ordinary sledge. Instead of oil paints – a lot of food coloring of various colors. The number and density of the strokes does not matter. The main coloring of the mountain slope was getting pleasure from the process of Olaf Breuning and his comrades.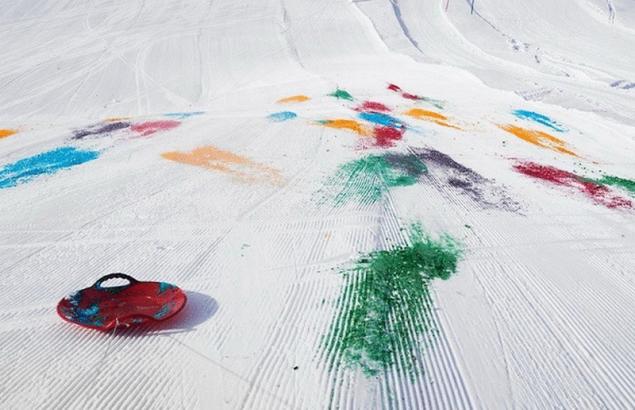 The idea of Olaf Breuning had the organizers of other ski resorts, but, according to critics, the slope of the mountain Gstaad is still the most effective among all.        
See also: Where you can relax from the Internet and gadgets?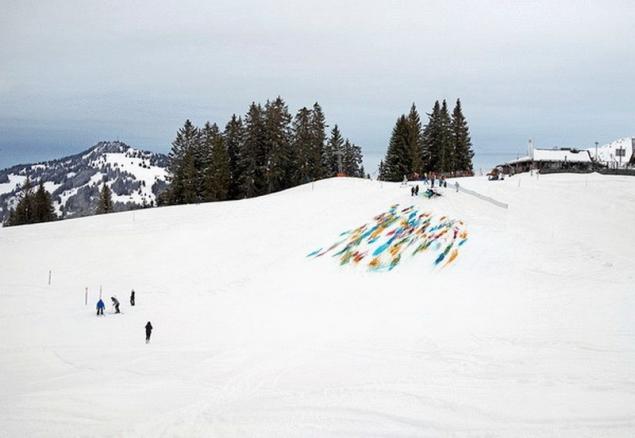 Source: /users/413