The female black-footed cats their the Philadelphia zoo (Philadelphia Zoo) had three kittens. Two males and one female, born on April 8, was presented to the public.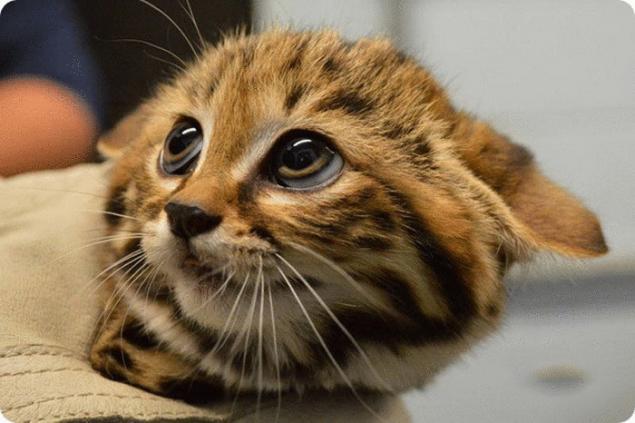 Photo: Philadelphia Zoo
The kittens, which were named Drogon, Rhaegal and Viserion, has grown significantly and is already studying the world around them. Before you put them in outdoor aviary, all three of them have passed a special examination, during which they were also made necessary vaccinations.
According to the Rangers, to the kittens could play and to develop for them a special Playground. And as you can see by the video, which was provided by the Philadelphia zoo, the kittens new enclosure was to its liking. They especially liked the bowl of water that they can climb in very hot days.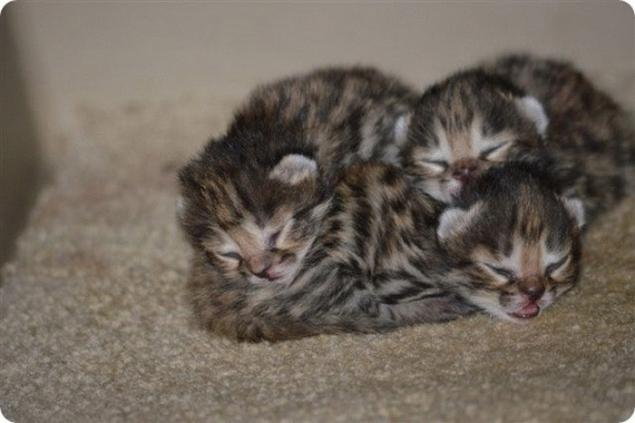 The mother baby Asa is closely watching their brats, but sometimes she still have to give them a real thrashing, to a little to calm them. We are very happy that the Basics appeared offspring, — says one of the Rangers. – Despite the fact that she's a young mother, but with their parental responsibilities to cope well.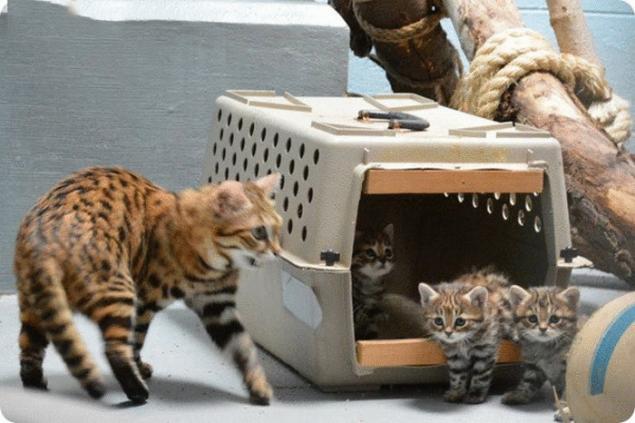 Black-footed cat (lat. Felis nigripes) is one of the most rare and insufficiently known wild cats. Dwells in the desert of South Africa. Its average weight is about 1.5-1.6 kg, body length from 36 to 52 cm, and a tail 13-20, see Hunt mostly at twilight and at dawn, and the day holed up in burrows left by rabbits, aardvarks, porcupines or termites. No wonder one of their unofficial name — "the ant's tiger".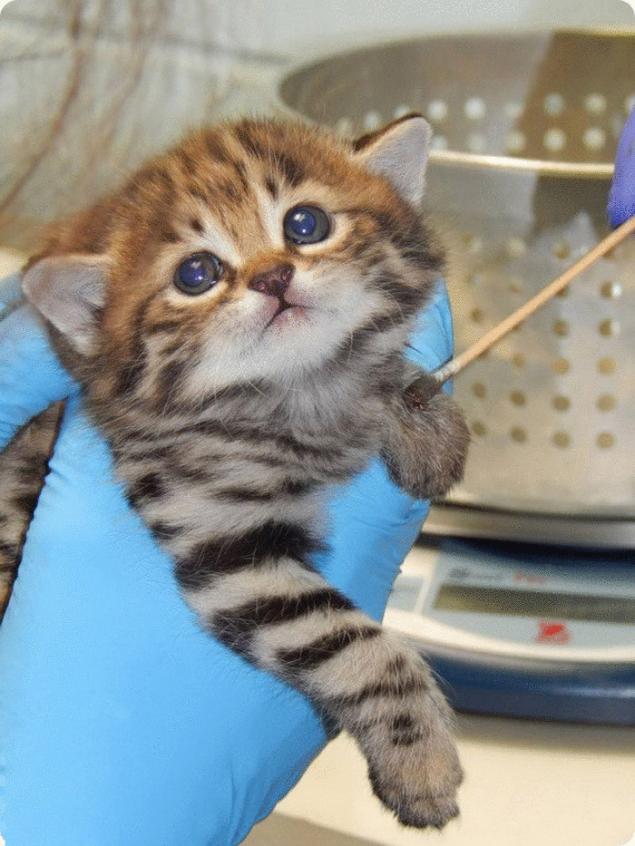 This is a small, but powerful and hardy cats that pass during the night about 16 km in search of food. Their diet consists of small mammals such as gerbils, and shrews, also they are happy to prey on birds, insects and reptiles. They are able to attack the victim in excess of their size twice.
Video: Philadelphia Zoo
Black-footed cat is a rare endangered species, so species listed in the IUCN Red data book as "vulnerable".
Source: zoopicture.ru