Children's electric car ceased to be a product of luxury, this car is able to get for your child any parent. So many electric cars of various modifications and designs offered by different manufacturers, my head is spinning.
If you decide to purchase an electric car for your child, then you should know the following: all modern electric cars are divided into 3 age categories.
The first category includes cars for children older than 10 months. However, this does not mean that you need to immediately buy a car when the child reaches ten months of age. Don't rush and look at the possibilities of your offspring. If the child turns out and he likes to ride, then you can safely go to the store for purchase.
This kind of electric vehicle develops a speed that does not exceed 3 km/h, control is carried out by remote control. When you purchase should also take into account that the weight that the machine can withstand shall not exceed 20 kg. So in the near future you will have to buy the machine next category.
Electric vehicles of the second category is designed for children from 3 to 7 years. Speed index is increased to 9 km/h and controls the movement of the child. The machine is equipped with a pedal, when pressed, the cart begins to move, and releasing the inhibition. This cars are very economical.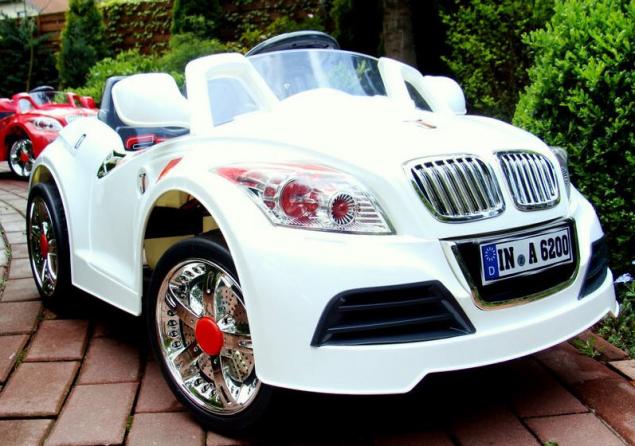 For children 10 to 13 years old need to buy the electric vehicles of the third category. The speed is already up to 11 km/h. This toy is equipped with a gearbox and two pedals: gas and brake. There is also a function of reverse gear.
An important criterion of all electric cars is the voltage of the battery:
— 6 volts (car rides no more than 40 minutes);
— 12 volt – hour drive;
— 24 volt (electric car will travel about 2 hours).
For walks with older children it is recommended to take batteries with greater voltage. And if the walk will be long, don't forget to bring a spare battery.
Do not forget that the electromachine is a large space. Therefore it is necessary beforehand to prepare a place in the garage.
Source: ecomot.ru/