One of the biggest joys of traveling in Southeast Asia — the opportunity to experience something new and unusual. Growing Western influence in these countries does mean that You will encounter familiar places such as McDonald's, Starbucks, KFC, 7Eleven (especially in Thailand), but there are still many attractions, exotic and unique to this part of the world. Coming here, many lying on the beach and live the vibrant nightlife, but it is silly to go to South East Asia exclusively for this. Sense to travel thousands of miles to the other side of the world to lie there on the beach? There is really quaint sights, visit which will be a lot of fun. These places can easily change your perception of reality. You may have already heard about the Naga fireballs on the river Mekong, or shooting a Bazooka in Phnom Penh, but to hear and experience the — completely different things. In this collection assembled a list of unique places that will make Your stay in Asia unique.
Buddhist temple made of bottles
Buddhist temple made of bottles Wat PA Maha Chedi Kea is in Thailand, where there are more than 40,000 Buddhist temples, most of them similar to each other. It would be difficult to maintain Your enthusiasm if You have already visited a few of them. But what makes Wat PA Maha Chedi Kea so unique — this temple is made of 1.5 million recycled bottles and was mostly used beer bottles! Construction began in 1984, and the building continues to grow. A green temple from the bottle is amazingly beautiful and strangely unusual. You can find it in the Sisaket province.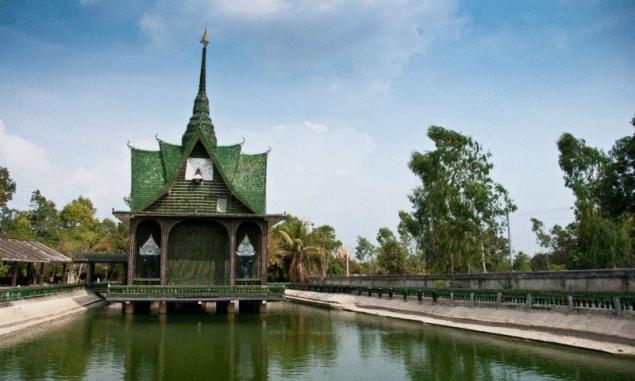 Buddha Park, Laos
Buddha Park (Wat sing Chuan) more akin to a spiritual theme Park. It houses over 200 sculptures, some of them are huge. The feature that makes the Park so interesting — it's full of statues of Hindu gods and Buddha images. This place may seem creepy, especially in the mornings and evenings, so there are some whimsical sculptures. Buddha Park in Laos is located in the South-East of Vientiane. There is another similar Park on the other side of the river Mekong in Thailand called Sala Kioku – both parks have been developed Bonlee, Sulilat, who is considered eccentric, despite his status as a spiritual leader.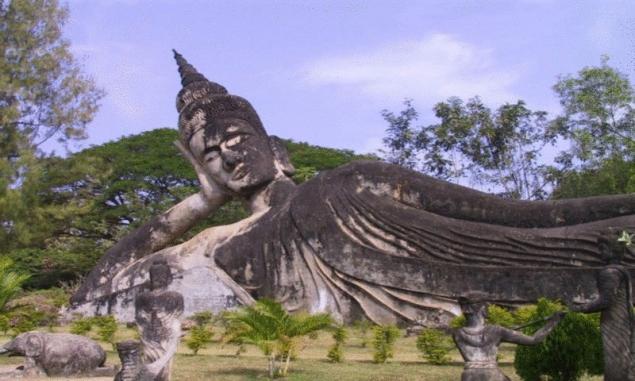 The bamboo train of Cambodia
Transportation system in Cambodia is gradually being updated, but the bamboo train in Battambang is unique in its own way. People ride in carts made of bamboo slats, moving at a speed of approximately 15 miles per hour on the old rails. If You're in a hurry, you can get off the "train", move on to Jogging and easily overtake him. Locals call this strange mode of transportation as 'nori', and it is common in many areas. The locals use the old system of Railways to move goods and to move themselves, but also as a tourist attraction.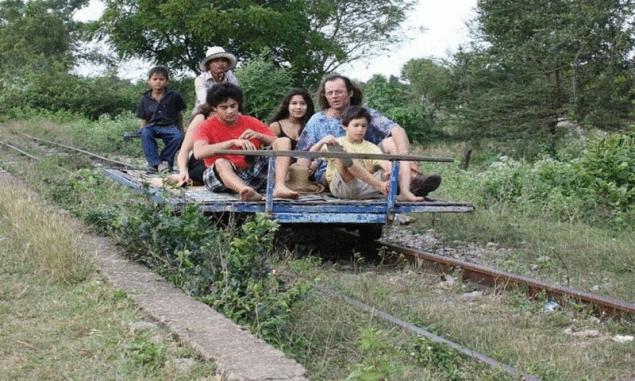 The Tunnels Of Cu Chi
The tunnels of Cu Chi is located in the suburbs of Ho Chi Minh city. This is a popular attraction, one of the most bizarre things You can see in Vietnam. Cu Chi is part of a network of tunnels that once stretched for 120 miles. Hard to imagine, but people lived in this underground world for many months and even years. The tunnels were used by Viet Cong during the Vietnam war, which gave them a huge advantage over the American army. Some tunnels are so narrow that it was not available for overweight Westerners.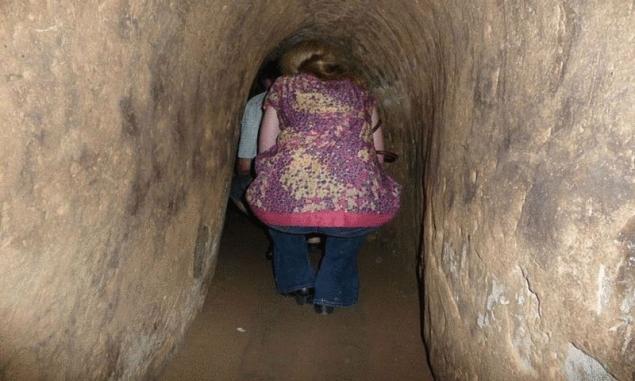 The Prison Is Bang Kwang
The worst thing that can happen in Thailand — to be arrested and go to Jail Quang Ban ( Bangkok Hilton). This is the place where they send some of the most violent criminals in the country (many of them were sentenced to death), and where the imprisonment of foreign criminals are male. The conditions here are terrible, and during the first three months of imprisonment, the prisoners in chains. One of the most bizarre things You can do in Thailand — prison Bang Kwang. But just to come here is impossible, you can only visit a relative or friend. The prison is located in Nonthaburi, close to Bangkok's city centre. You can visit the prison between 9:00 and 13:00. There is even a website where you can arrange to visit one of the foreign prisoners. You are actually doing these guys a favor, because sometimes they don't even talk to anyone. You must bring your passport, better dressed – or You can take the prisoner and leave it there.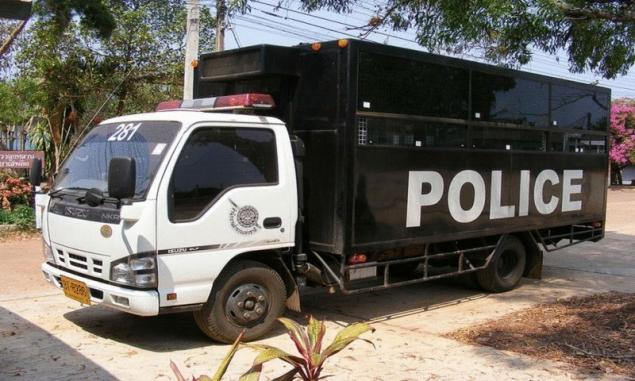 Plain Of Jars Laos
Valley of the Pitchers would seem like a boring festival of pottery, but it is one of the most mysterious sites in South-East Asia (this is something akin to Stonehenge of Laos). No one is sure why these strange objects left here, but the most likely theory is that they were associated with ancient rituals of a funeral (presumably, they were made during the Iron age). The plain of Jars can be found in sen Juan, near Phonsavan.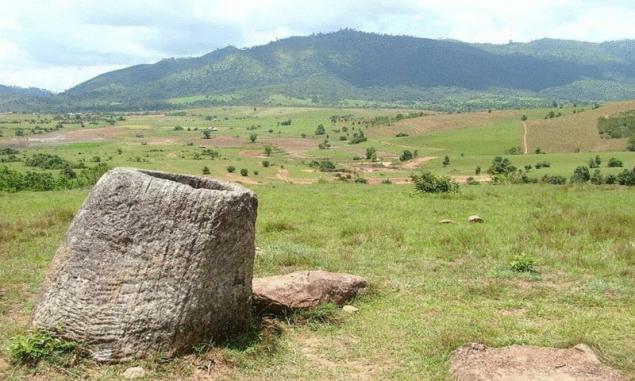 Naga fireballs
If You have an inquiring mind, don't miss the fireballs of Naga, to try to unravel the mystery. Your skepticism will instantly dissipate once You see this phenomenon with my own eyes. There are many theories, and scientists are constantly studying it, but so far no reasonable explanation – the locals believe the fireballs are caused by a mythical snake, which is legendary. Orbs always appear on the Mekong river at the same time in the evening, every year in late November. If You want to see them, go to the border town of Nong Khai at this time of year.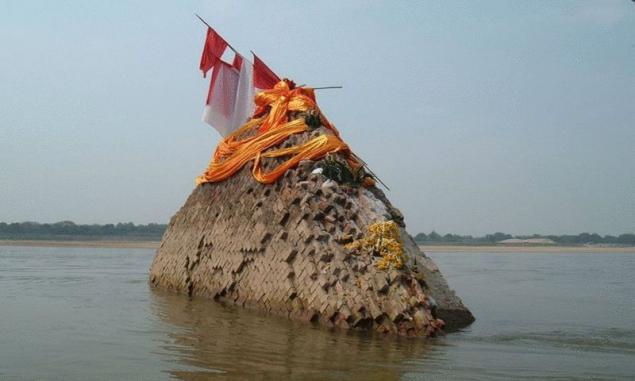 Source: lifeglobe.net/