Eco-design is a pretty specific style, which is unlike most of its counterparts do not have such a turbulent history, with lots of monuments. He often made the borrowing of techniques, methods and forms of other designs and styles.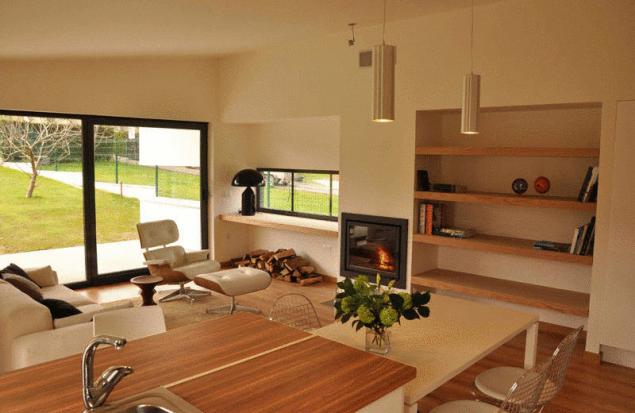 It should be remembered that eco-friendly design unlike most others, does not have any specific axioms. The only exception is materials, which must meet two criteria: safety and naturalness. This type of design is suitable for most types of premises, and its basic principle is naturalness in everything.
Because it does not allow the use of materials such as: plastic, particle Board, chromed metal. And it concerns not only the walls, floor and ceiling, but also decorative items and furniture.
The walls in this type of design, upholstered cork flooring, hardwood flooring or an ordinary paper Wallpaper with a simple floral pattern or no pattern. You can also apply a finishing stone ceramic tile and white plaster.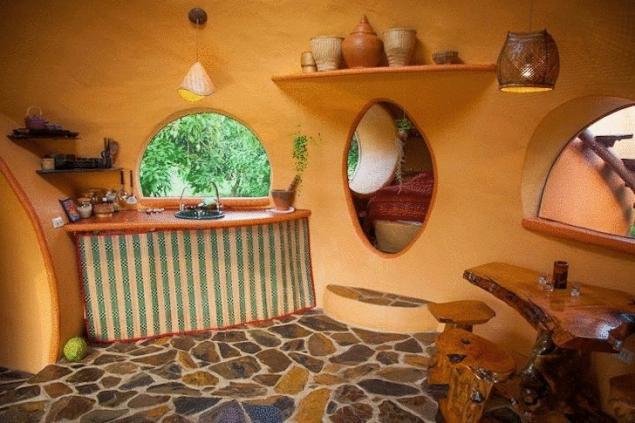 The ceiling in this style, finished with wood paneling, or used a combination of wooden beams and light ceiling. And the floor is usually spread from terracotta tiles or stone with natural colors. Also often used wooden flooring. As additional reception decoration you can combine dark and light wood species.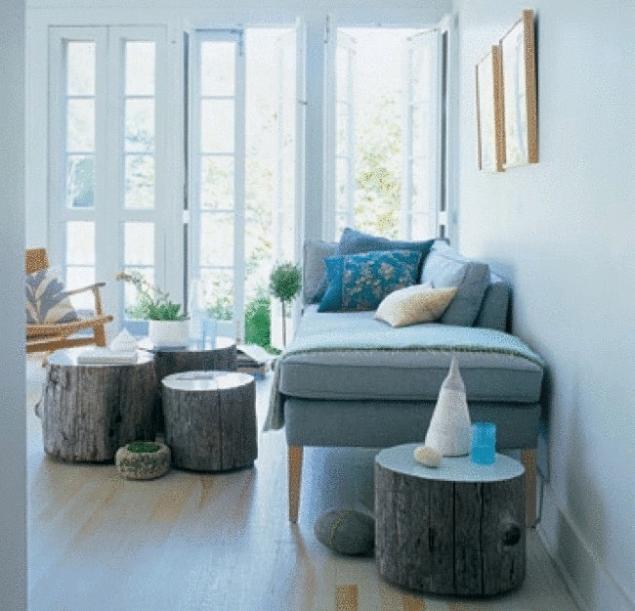 Doors in this design are usually made from solid wood, thus they make lightweight or wooden veneer. You can also use glass interior doors with wooden frame or curtains made from "beads" which are made of natural materials such as shells, wood, bamboo, etc.
The furniture in this design, made of wood, most often from the array. Stools and tables made of solid wood and drunk, and countertops made of wood or natural stone, including marble. This furniture is usually very expensive.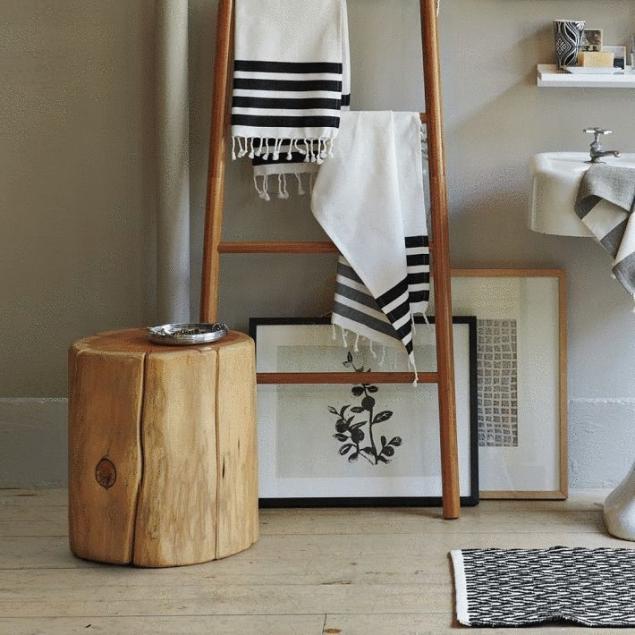 Eco design uses various items of decoration. It can be a vase of green, or bright glass and clay. You can also use live plants, especially flowers. Chests, wicker baskets, simple textiles made of cotton or flax, twigs of trees and decorative fountains, straw and wood my, salt shakers and figurines. In the kitchen extra comfort will add bundles of fresh onion, and apples in a vase and bunches of dried herbs.
In addition to the above, there are many techniques of materials and things that can Supplement eco design. Items and decor it must support the sense of touch to the nature.
Source: ecofriendly.ru/