How often the pregnant woman had been exposed to phthalates, depends on the health of her unborn child. In particular, elevated concentrations of phthalates up to 78% increase the risk of developing asthma in infants.
Such data shared by the experts at new York University, Colombia. Scientists attribute the surge in the incidence of asthma in infants with the data of chemical substances contained in perfumes, cosmetics, and plastic utensils.
According to experts, the mechanism of the effect of phthalates is their effect on the respiratory tract of the fetus. Becoming more sensitive in the womb, after birth the pulmonary system of the baby becomes more susceptible to asthma, since a very early age.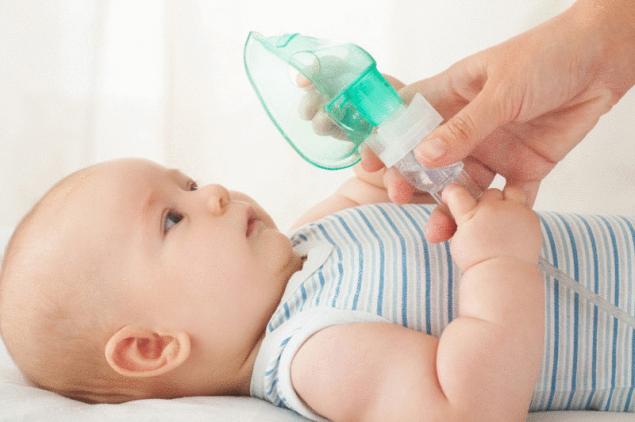 The researchers focused on two types of phthalates – di-n-butylphthalate and butylbenzylphthalate. In the course of many years of scientific experiment, scientists in the first phase measured the level of concentration of these chemicals in the urine of three hundred pregnant women.
In the second phase of the study mothers had to fill in questionnaires regarding the presence of asthma symptoms in their children when they turned 5 years old. After that, mothers had to undergo the same survey every two years until their children reach 11 years of age.
Comparing the obtained data from questionnaires with the results of urine tests, the researchers found that both the representative of the family phthalates increases the probability of developing asthma in children. Most dangerous in this regard was di-n-butylphthalate, which raises the risk of childhood asthma by 78%. Butylbenzylphthalate increased risk of severe disease by 72%.
Scientists say that these figures are pretty serious. The situation is compounded by the fact that the substances of this chemical group are used in industry, it is widely, but not always, indicated by their presence in manufactured goods.
Phthalates can be found everywhere: in the beauty salon, in the kitchen or in the shop. Everything that smells (air fresheners, cleaning products, scented candles, etc.) is likely to contain a large portion of these chemicals, so abuse of such flavors is not worth it.
Also, to protect their own health and the health of the unborn baby, experts advise to abandon the use of plastic utensils, and in cosmetics to give preference to the more expensive and known brands. Despite the fact that branded cosmetics are more expensive and of higher quality. So buy it more advantageous, since thereby also contributing to their own health.
Source: zeleneet.com