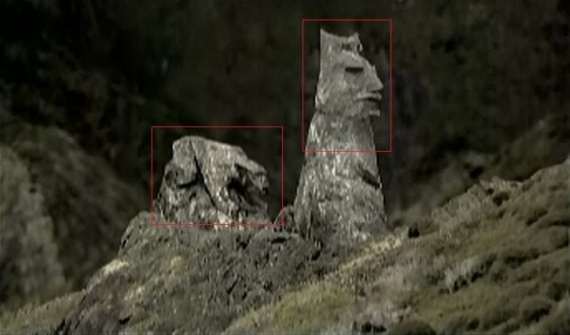 In the Pacific Ocean, 400 miles off the coast of Chile is remote island - Juan Fernández archipelago. It is an amazing stone monument, carved out of the rock of the Maya people still in the seventh century.
His height - 45 meters (2 times more Egyptian Sphinx). The monument depicts the sun god and patron of royalty Mayan - jaguar. He devoted the last total solar eclipse on the Mayan calendar, which should take place in 2012.
Why is this island? After all, to swim to it, the Mayans had to overcome the 643 kilometers of the high seas! The fact that he - the only place in the Western Hemisphere, where it will be possible to observe astronomical phenomena, which marks the end of the Mayan calendar, there are five thousand years.  
You can get there in November and December - rest of the time it is covered with clouds and the weather does not allow the boats moored. And all important astronomical events of 2012 will be held just at this time!
The last of them will happen on the first day of the winter solstice, when the sun is located just 1 degree above the horizon. And it will only be seen from the top of the obelisk.
Amazing monument so many centuries has been found thanks to the natural camouflage: if it does not fall sun, it merges with the surrounding landscape.
There is a theory that the Maya built it in such a remote and secure location to their gods and rulers could be reborn and watch the end of the last, the fifth era, described in the Mayan calendar, in the most convenient for this part of the world.