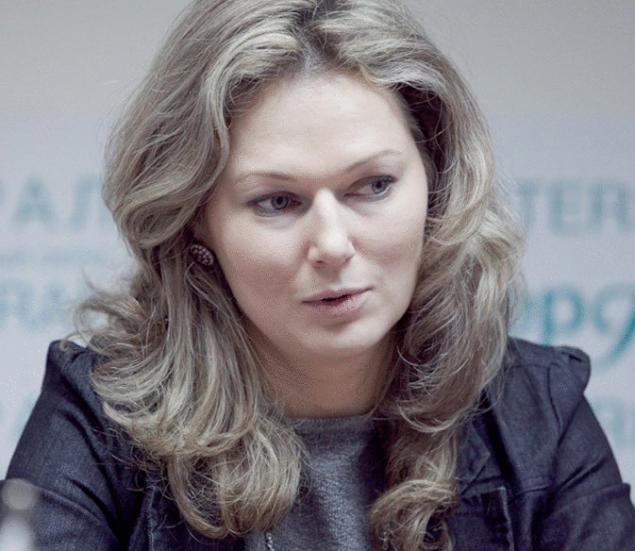 The story of how the Olympics medalist Olga Kotlyarova resigned from the Sverdlovsk Ministry of sport and went to help the children.
Olga Kotlyarova, 38 years old, athlete, Director, charitable Fund "our children" (Ekaterinburg)
23, with a short break for the birth of a daughter, Olga Kotlyarova ran middle distance. And six months later after a successful sports career (the winner of the relay all the important Championships and winner of the 2000 Olympics) was formed to work in the Ministry of sports of Sverdlovsk region — from the first Deputy Minister. A star athlete, a certified public accountant and senior Ural Academy of civil service Kotlyarova consciously agreed to a high Cabinet post. Not for the sake of status or salary, she says. Now Olga recalls with a smile his romantic desire to be socially useful, and believed that knows things and is able to help.
In fact, the life of a Manager Kotlyarova was not ready. A huge amount of new information has exploded, the brain, and because of endless meetings and meetings Olga almost never seen a seven year old daughter. "In sports there are some periods, the intensity and the Ministry hard constantly, explains Kotlyarova. — Especially in the first year was scary, when the Minister was leaving, and left me acting".
In the second year was easier — less stress, more efficiency, and after another nervous meeting Olga realized that was too tired and decided to quit. For the first time Kotlyarova was in a situation where I didn't know how to act — to buy the newspaper "hand in hand" to go to the unemployment office or just wait for somewhere to call. "In sports I don't have a boss, explains to his then excitement Olga. — I never in my life, no one shouted, even her voice did not raise, did not show claims. With the coach I had the perfect relationship. And suddenly I realize that I have to go to someone and ask for something. I was at a complete loss". In her cell phone, says Olga, about 1,000 contacts, but for some reason she called Igor Kalinin, the founder of the charitable Fund "our children", which we faced at work.
Then Kotlyarova was not understanding what she wants to do next, Olga was just looking for a more relaxed and less busy work. A Fund "our children" was looking for the Director on a "free schedule". Kotlyarova not hesitate to agree to this option, but put yourself on probation. "And now can not even imagine how different would life to go", says Kotlyarova two years later.
Charitable Fund "our children" works with orphanages and boarding schools of the Sverdlovsk region in 2009 — organize training and other interesting activities for children, conducting sports days, buying supplies, etc. "this Fund, which does not represent the global nature of the problem, says Kotlyarova. — We have several projects. They are not the biggest, but clearly working." For example, the program "Your sport" in which coaches in different sports are sections in orphanages. The Fund is a specialist, concludes a tripartite agreement (the trainer — Foundation — children's home) and pays for it (in 2013, the fee was raised from 5,000 to 6,500 per month during the eight compulsory exercises).
By the time Kotlyarovo the project involved five coaches, now they are 21. In 17 children's homes of Ekaterinburg and the surrounding area children twice a week I play football, ski racing, table tennis, Taekwondo, Boxing and other sports. "Children without parents — these are ordinary children, such as, for example, my daughter — said Kotlyarova. — They also need an interesting hobby. And if the family of the child more opportunities in the choice of sections and groups, in orphanages haven't."
The Directors themselves are difficult to organize additional classes. Staffing is not provided for the coaching rate, and not budgeted funds for sports equipment. "If we turn their programs, sport these children will not just explains Kotlyarova. — I remember myself at their age, I enjoyed the workout and as I would find it hard if all of a sudden stopped."
Besides sports classes, the Fund "our children" there are other projects. For example, a program for teaching children the rules of road safety and sports days for children in orphanages. Kotlyarova remembers rower Evgeny Salakhov has offered to host a tour for the guys training on the rowing channel. "We called this idea in one of the orphanages, — says Olga. And we answered you in time, and that we no longer know what children to do. Although actually from the us could easily dismiss. Because to take out where-that children — is a problem. Need to agree a route with the traffic police, to issue travel documents etc. But the Director responded to our offer — in the end the kids were thrilled!"
Better to do little, says Kotlyarova, but to do well. Some projects — for example, "Own profession" (visits to enterprises) and "His fellowship" (social network between children's homes) — with the arrival of Olga, the Fund gradually turned. Similar programs have with other charities, and Kotlyarova decided to focus on the sport. "Our founder often asks me the question: "If we don't do it, do it somebody else?" No, I say. That means we need to do."
source: prosports.ru
Source: /users/1077