Eight million fifty seven thousand four hundred eighty eight
1. "Taare Zameen par"
(Directors: Aamir Khan, Amol Gupte. Starring: Darshil Safari, Aamir Khan, Tanay Chheda, Sachet of Engineer, Tisca Chopra, Vipin Sharma, Megha Bengali, Bugs Bhargava. India, 2007).
Sweetest and kindest film about vulnerability of a child in an adult world of ambition, is recommended to viewing for the whole family without any restrictions. You should have handkerchiefs.
2. "Stay with me"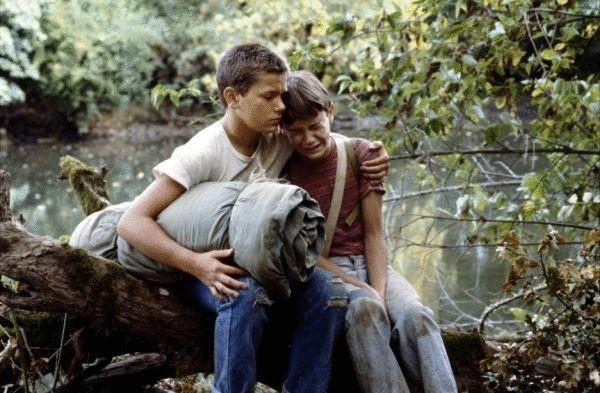 (Director: Rob Reiner. Starring: wil Wheaton, river Phoenix, Corey Feldman, Jerry O'connell, Kiefer Sutherland, Richard Dreyfuss, John Cusack. The film is based on the novel by Stephen king "the Body". USA, 1986).
The film is tough, even very good, but boyish teenage theme, it seems, have never been expressed so textured and realistic. Before watching with children it is better first to look at parents to prepare for a serious conversation or, alternatively, to make the installation.
3. "Bless the beasts and children"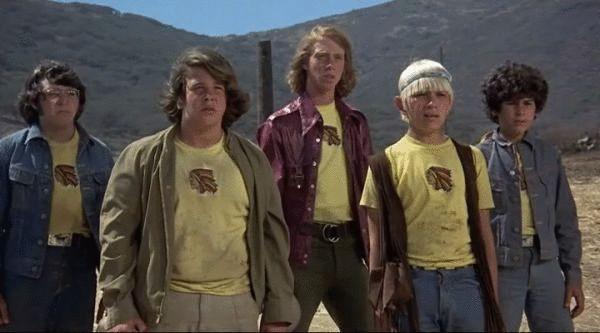 (Director Stanley Kramer took on the novel of Glendon Swarthout in 1971. Starring: bill Moomin, Barry Robins, miles Chapin's, Darel Glacier, Bob Kramer, Marc Vanian, Jesse white, Ken Swofford, Elaine DeVry, David Ketchum. USA)
The film is something similar to the previous one, but the topic of the deep trauma caused to children in the adult world, represented here much more convincing. Apart from a couple of hard parts, overall, the movie is, in my opinion, you can watch together with children without special training.
4. "Choristers"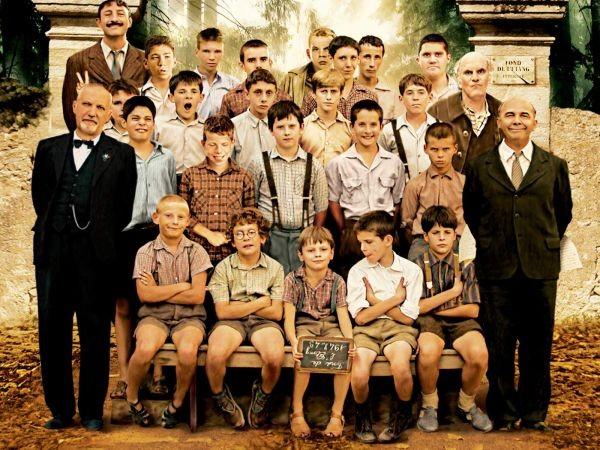 (Director: Christophe Barratt. Gerard Junio, Francois berlean, Kad Merad, Jean-Paul Bonnaire, Marie Bunel, Jacques Perrin, Didier Flamand, Jean-Baptiste Monnier, Maxence Perrin, Gregory Gatignol, Thomas Blumenthal, Cyril, Bernice, and others. Germany, France, Switzerland, 2004)
Soulful picture of caring, "unsuccessful" man, eternally persecuted, but quietly changing the world around them. Recommended for viewing with the whole family.
5. "Star dust"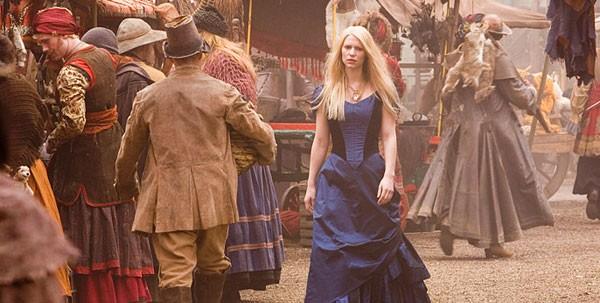 (Director: Matthew Vaughn. Starring: Charlie Cox, Claire Danes, Michelle Pfeiffer, Robert De Niro, mark strong, Jason Fleming, Rupert Everett. UK, USA, Iceland, 2007).
Simple, beautiful and witty fairytale fantasy for the whole family. Particularly impressive is the star of the picture, and I must say, none of the actors approached their roles formally.
6. "Little women"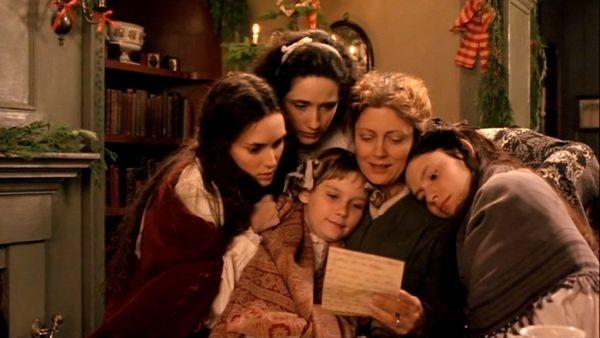 (Director: Gillian Armstrong. Starring: Winona Ryder, Gabriel Byrne, Trini Alvarado, Samantha Mathis, Kirsten dunst, Claire Danes, Christian bale, Eric Stoltz, John Neville, Mary Wickes, Susan Sarandon, Florence Patterson. US, Canada, 1994)
An idealized picture of the world, families are made, if not brilliant, then quite skillfully and with great respect to the book (the novel by American writer Louise may Alcott). After these films, I want to fill your life with beauty and romance, and to become better and cleaner. I guess that's good.
7. "Spirited away"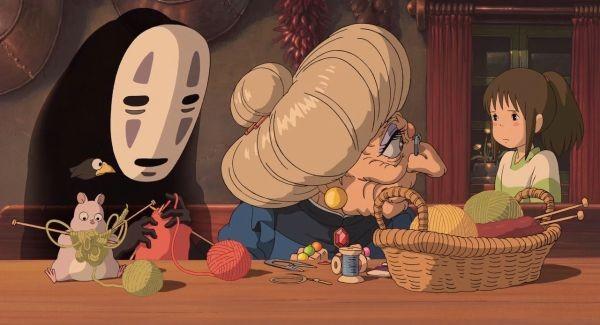 (Japan, Hayao Miyazaki, 2001)
Animation Miyazaki is always unique beautiful world of magic, it is impossible to say anything, it is only possible to touch him.
On the same topic:
"Howl's moving castle" (Japan, Hayao Miyazaki, 2004)
"Fish Ponie" (Japan, Hayao Miyazaki, 2008)
"My neighbor Totoro" (Japan, Hayao Miyazaki, 1988)
8. "The gods must have gone crazy"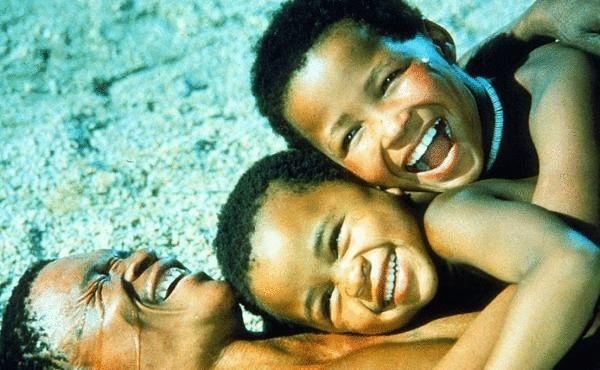 (Director: Jamie UYS. Starring: Nychow, Marius, Vejers, Sandra Prinsloo, Lowe Verweij and others. Botswana, South Africa, 1980)
In my opinion, wittier and funnier than this Comedy, to create anything is simply impossible. An hour and a half of true joy.
9. "Big walk"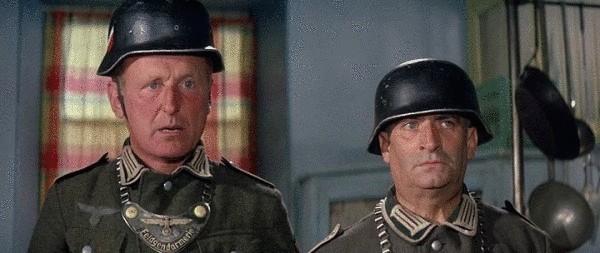 (Director: Gerard URI. Actors: burvil and Louis de Funes, Claudio brook, Andrea Parisi, Colette brosset, Mike Marshall, Marie Marquet, Pierre Bertin. France, UK, 1966)
Brilliant and easy to become film — the champion of the old paintings on the number of revisions in our family.
10. "How to steal a million"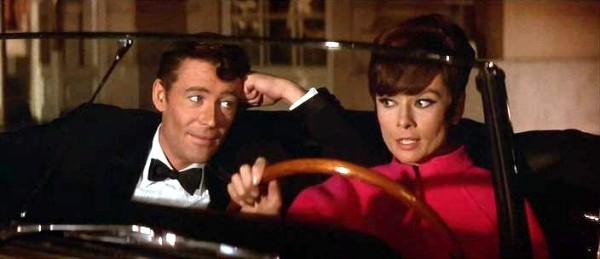 (Starring: Audrey Hepburn, Peter O'toole, Eli Wallach, Hugh Griffith, Charles Boyer, Fernand Gravey, Marcel Dalio, Jacques Marin, Mustash, Roger Treville, Edward Malin, Bert Bertram, and others. Director: William Wyler. USA, 1966)
Though not for children, and not at all edifying, but adventurous and dynamic picture, can give a wonderful mood.
11. "The lovely bones"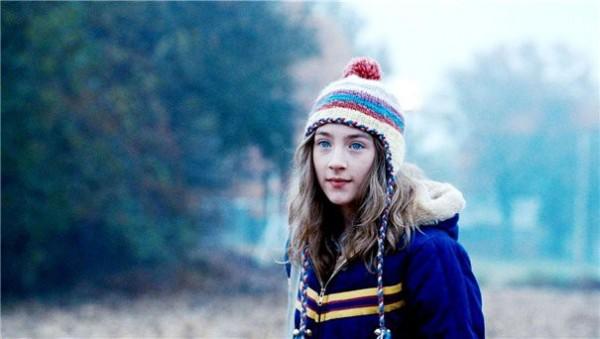 (Director: Peter Jackson. Starring: saoirse Ronan, Stanley Tucci, mark Wahlberg, Rachel Weisz, Susan Sarandon, Michael Imperioli, rose McIver, Christian Thomas Asdal. USA, UK, New Zealand, 2009)
This is not a recommendation, but a story about the experience of viewing. Yes, I showed the older girls the movie. Not sure that was right... for convincing the expanded topics of the afterlife, I guess. But watching this movie was I need a reason to talk.
12. "One hundred days after childhood"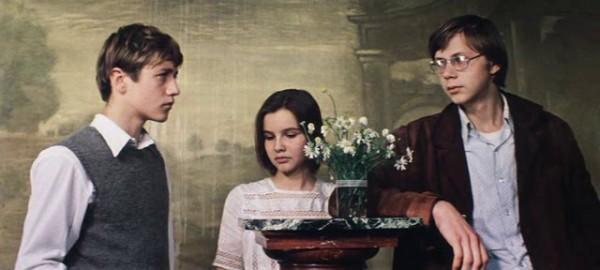 (Director: Sergei Solovyov. Starring: Boris Tokarev, Tatyana Drubich, Irina Malysheva, Yuri Hagelin, Sergey Shakurov, Nina Menshikova, Arina Aleynikova. USSR, 1975).
One of my favorite movies, I am very pleased that my children, he fell on the heart. Probably because he is about growing up, about the "discovery" of the world...
13. "Because of the war."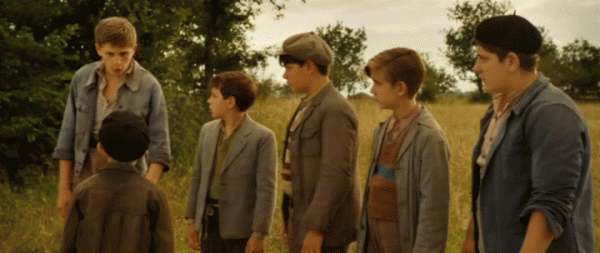 (Director: Christophe Barratt. Actors: Jean Techie, Clement Godefroy, Theophile Tank Louis Dussol, Harold Werner, Nathan Parent, Ilona, Basile, Thomas Goldberg, Laetitia Casta, France, 2011)
Another good film from the Director of "the Choir" on the relationship between the children.
14. "Stone bramble. Summer time,"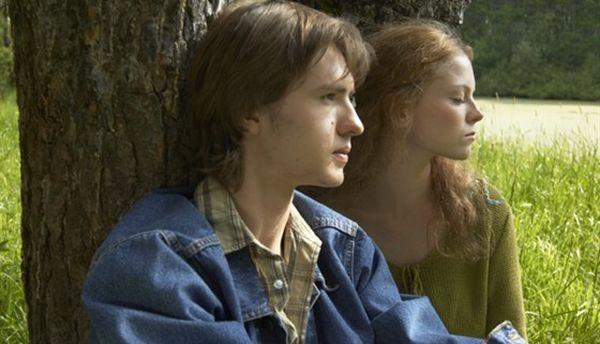 (Director: Dmitry Fedorov. Starring: Olga Starchenkov, Anna Zdor, Ivan Vakulenko, Love Germanova, Vladimir Simonov, Anna Churina. Russia, 2006).
Despite the many drawbacks, the film is definitely worth a look, at least, to be inspired by the special atmosphere of spiritual purity creators (pay no attention to the naked lady in the beginning of the film, then you can safely watch this movie with the whole family).
15. "Roman holiday"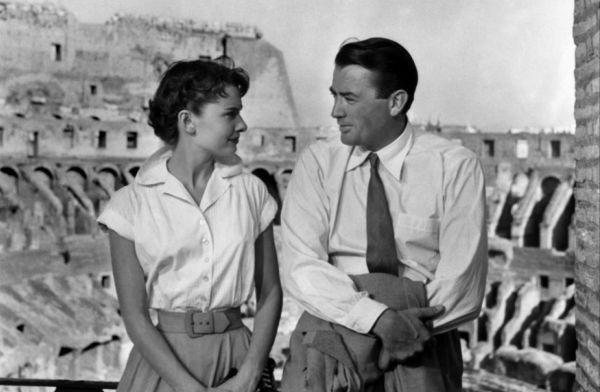 (Director: William Wyler. Starring: Gregory peck, Audrey Hepburn, Eddie albert, and others USA, 1953)
Shine! This film can be reviewed and revised. By the way, is not only a great vacation, because a picture speaks about a very important things in human relationships.
16. "It's a wonderful life"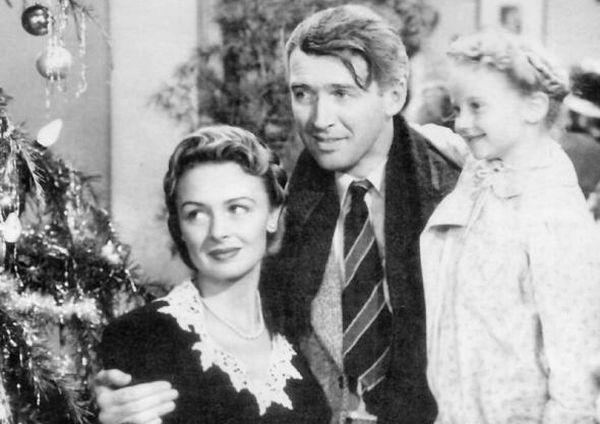 (Director: Frank Capra. Starring: James Stewart, Donna reed, Lionel Barrymore, Thomas Mitchell, Henry Travers, Beulah Bondi, Frank Faylen, ward bond, Gloria Graham. USA, 1946)
Just gold! In my opinion, one of the best Christian films. In USA this movie look almost obligatory at Christmas, and in Christmas holidays drunken hero Myagkova...
17. "Jeeves and Wooster"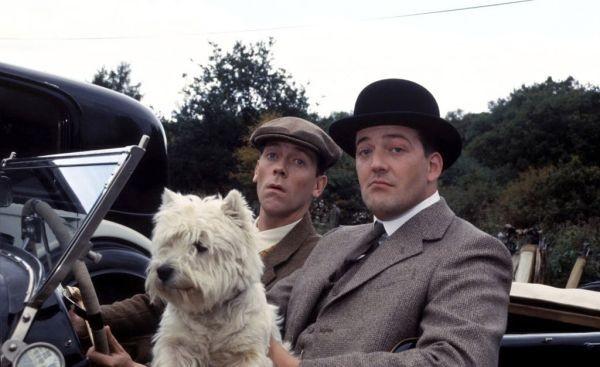 (Directors: Ferdinand Fairfax, Simon Langton, Robert Young. Starring: Hugh Laurie, Stephen fry, Robert Dawes, Richard Dixon, Mary Wimbush, John Turner, John Woodnutt, Michael Ripper, Francesca Folan. UK, TV series 1990-1993).
Wonderful adaptation of Woodhouse, just a godsend! A particularly nice length of fun, when the daily bonus before bedtime a new series or two.
18. "In search of captain Grant"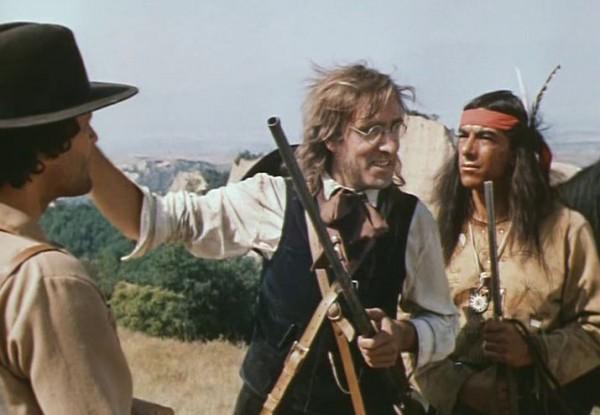 (The Director of the series: Stanislav Govorukhin. Cast: Nikolai Yeryomenko ml., Vladimir Gostyukhin, Lembit ulfsak, Vladimir Smirnov, Tamara Akulova, Oleg Stefan, Ruslan Kurashov... the Soviet Union, Bulgaria, 1985)
This remarkable episode does not seem flawed amid the wealth of modern features of the adventure genre. However, as not look flawed "Ten little Indians" in the murky category of today's thrillers.
19. "Children of heaven"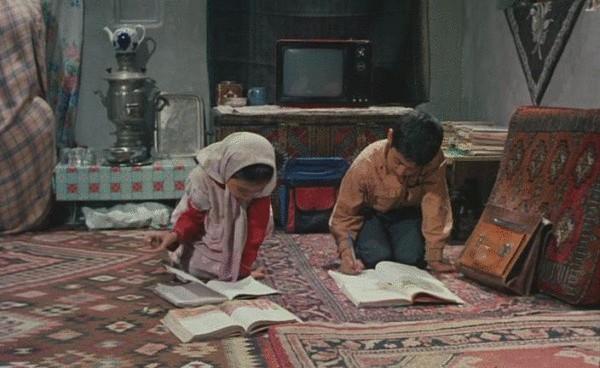 (Director: Majid Majidi.Starring: Mohammad Amir Naji, Amir Farrukh Haseman, Bahareh Seddiqi, Nafise Jafar-Mohammadi, Fereshte, Sarabandi, Kamal Mirkarimi, Behzad Rafi... Iran, 1997)
If anyone has not watched this movie, download it, buy more! In my opinion, the best children's film simply does not exist.
20. "Scarecrow"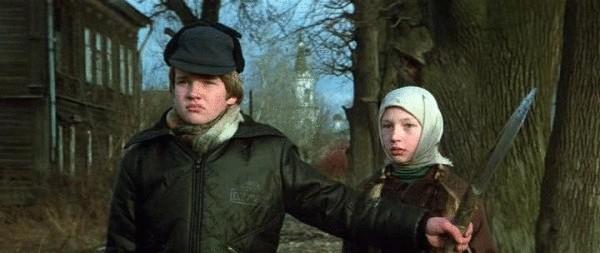 (Directed by Rolan Bykov made the film in 1983 based on the novel by Vladimir Zheleznyakov... cast: Christina Orbakaite, Yuri Nikulin, Dmitri Egorov, Elena Sanaeva, Svetlana Kryuchkova, Rolan Bykov, Pavel Sanaev, Andrei Lomov, Nikolay Manvelov, Marina Martynova, Anna Tolmacheva, Ksenia Filippova, Konstantin chekhovskiy, Oleg Bykov, Dmitry Kruzhilin, Masha Artemova, Antonina wolska, Olga Tokareva Composer: Sofia Gubaidulina).
Like in the film, the realities of the Soviet past, but the relationship between children, the ability to be themselves, to not be afraid to be "all".
21. "Big city lights"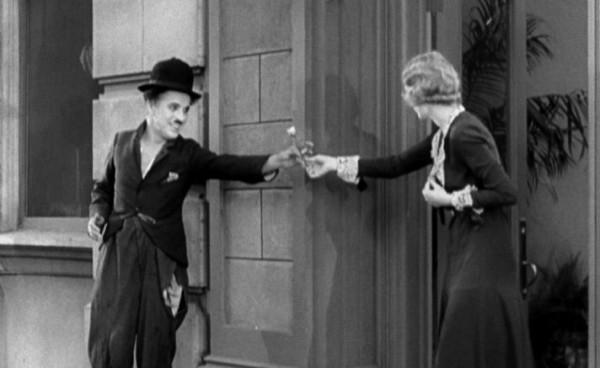 (The film "city Lights" was shot by Charles Chaplin in 1931. Starring: Charles Chaplin, Virginia Cherrill, Florence Lee and others)
A masterpiece...the children strongly protested (black-and-white silent film, very unusual), after twenty minutes it was impossible to detach from the screen, and later twice revised the movie independently.
22. "Life is beautiful"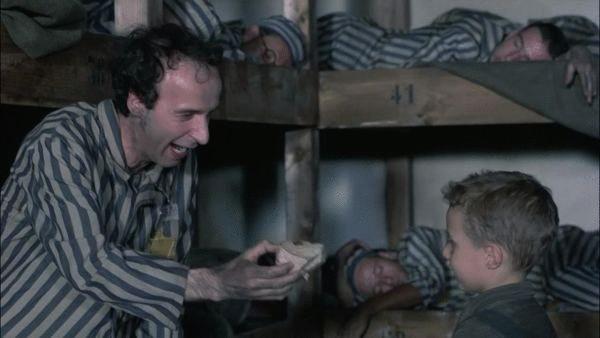 (Director: Roberto Benigni. Starring: Roberto Benigni, Nicoletta Braschi, Giorgio Cantarini, Giustino, Durano, Sergio Bini Bustric, Marisa Paredes, Italy, 1997)
This film from the category of must see for the whole family.
23. "The pursuit of happyness"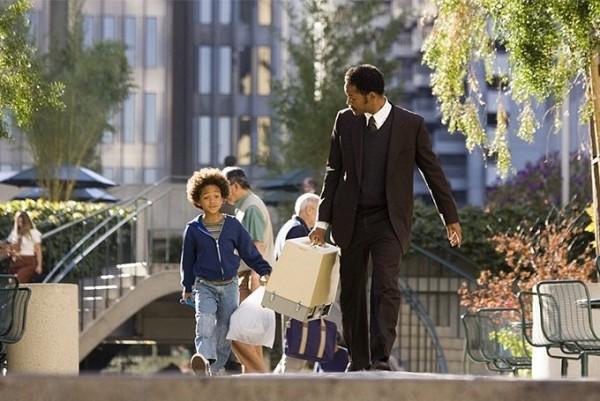 (Director: Gabriele Muccino. Starring: will Smith, Jaden Smith, Tandy Newton, and others. USA, Gabriele, 2006)
Many believe this movie is primitive, and we love and from time to time I look for the whole family.
24. "Big"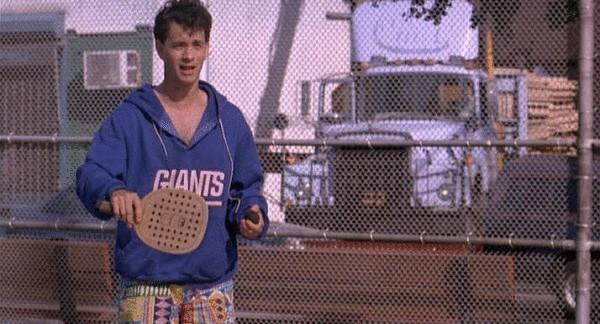 (Director: Penny Marshall. Starring: Tom Hanks, Elizabeth Perkins, Robert loggia, John heard, David Moscow. USA, 1988)
This kind and touching parable of Comedy. Might help adults to understand children, and children with adults.
25. "Pay it forward"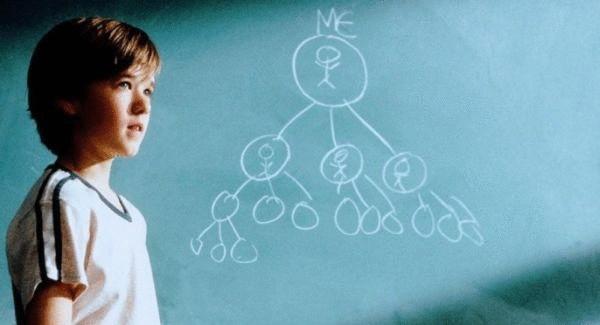 (Director: Mimi Leder. Starring: Kevin spacey, Helen hunt, Haley Joel Osment, Jay Mohr, James Caviezel, Jon Bon Jovi, Angie Dickinson, David Ramsey. USA, 2000).
Good, interesting and instructive film, but in the end a little string pulled, slightly, in my opinion, missed a note, but maybe I'm wrong...
26. "Pollyanna"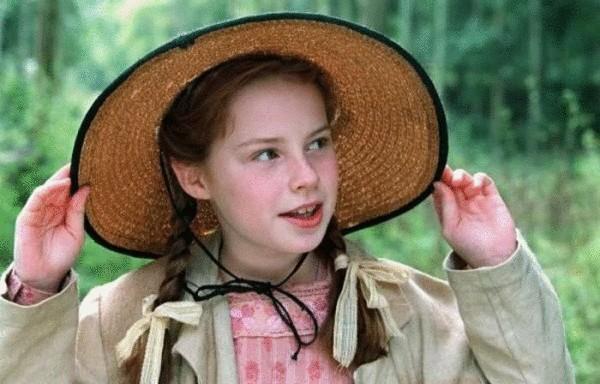 (Director: Sarah Harding. Starring: Amanda Burton, Kenneth Cranham, Georgina Terry, Aden Gillett, pam Ferris, Kate Ashfield, Tom bell, Tom Ellis. UK, 2003)
A solid adaptation of a well known book plus a charge of optimism for the whole week.
27. "The sound of music"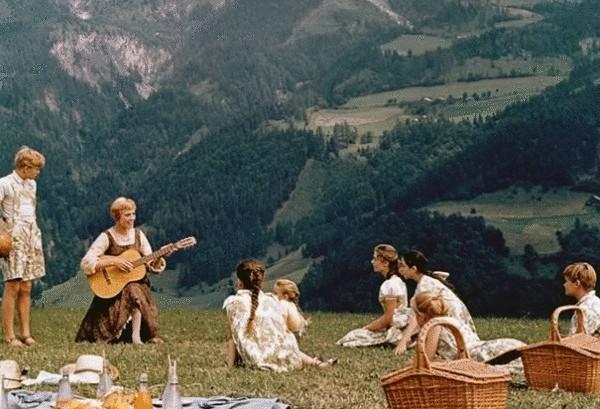 (Musical film Robert wise filmed in 1965, based on the Broadway musical the book of Maria von Trapp "Family of singers, the von Trapp". Starring: Julie Andrews, Christopher Plummer, Charmian Carr., peg wood, and others. USA).
Honestly, this movie for me was a revelation, watched it for the first time together with the children. Never would have believed that not only will be able to make a musical, but going back to it again and again...
28. Pelikan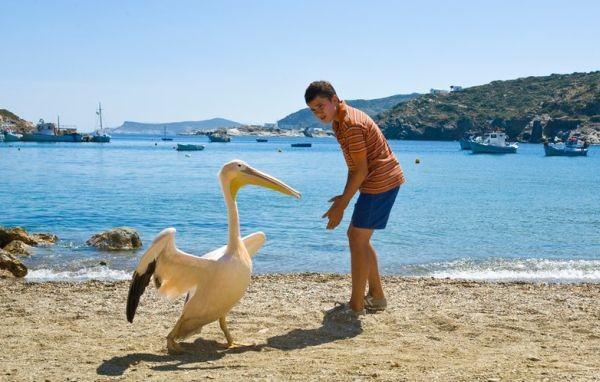 (Director: Olivier Eagle. Starring: Emir Kusturica, Thibault Le Gellek, jade-rose Parker and others, France, Greece, 2011)
Film gift, film is a godsend...At least for our family. It's not just a story about a boy and a Pelican, the meaning of the painting is much deeper.
29. "Ella Enchanted"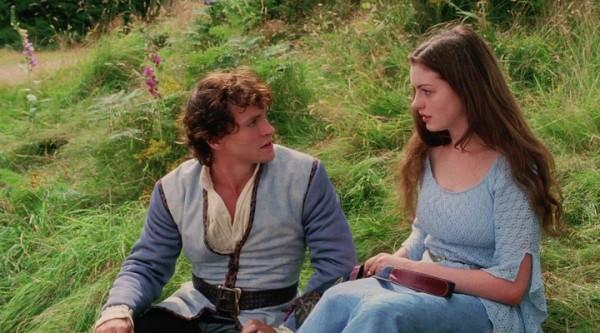 (Director: Tommy O Haver. Starring: Anne Hathaway, Hugh Dancy, Cary Elwes, Aidan McArdle, Joanna Lumley, Lucy punch, Jennifer Higham. USA, Ireland, UK, 2004).
This is one of the simple, imperfect, but extremely attractive movies that cause, usually, delight an audience of children. Because there is a fairy tale, and romance, and the victory of good over evil.
Author: Vladimir Luchaninov
Source: www.pravmir.ru/filmyi-kotoryie-stoit-posmotret-vmeste-s-detmi/