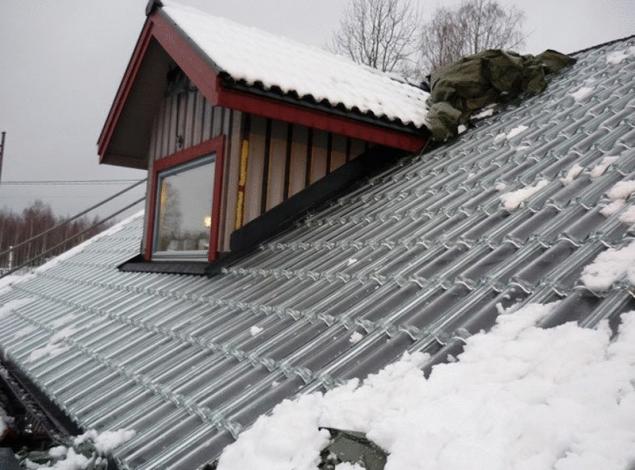 Solar home heating can be not only efficient in terms of energy saving, but also stylish, in terms of design. Precisely this was the idea in the field of integrated solar heating from the Swedish inventors of the company Soltech Energy. They developed an innovative device called the Soltech System.
Usually the solar panels that generate energy, are placed on the roofs of buildings. Therefore, the accumulation of solar energy experts Soltech Energy has developed a special tile. Unlike traditional tiles made of concrete or clay, this tile is made of glass. Such special tile can capture solar energy, which can then be used for heating or provides the mains of the household.
The manufacturer describes the technological process in the system Soltech as follows: "Glass tiles allow sunlight to fall on a special absorbent surface which absorbs the energy of sunlight. Under absorbent cloth heats and circulates air. The received energy in the future goes to the house and into the existing heating system of the house." This solution can be used in homes with different heating systems: as water and air.
The main advantage of the Soltech system is that it does not need bright sunlight to function effectively. It is able to generate power even on days with little cloudiness, which is very important for the Scandinavian countries with their specific natural conditions. This system works not only in periods of high solar activity, but also in spring and autumn. That is, Soltech is protected from the process of stagnation, which is characteristic for thermal systems of all types.
However, to ensure optimal performance manufacturers suggest the homeowners to install Soltech on parts of roofs that are in the South. However, this rule is not mandatory: for those homes that are located differently, the manufacturer offers a special "energy-efficient roof" as an additional part of the existing roof.
Source: alternativenergy.ru