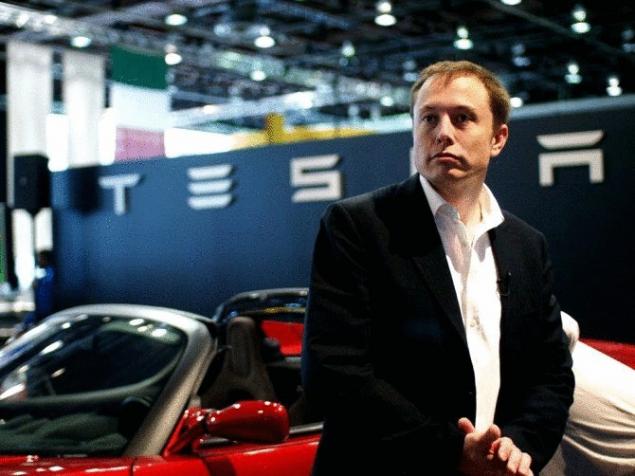 In March 2013, Tesla was in a very delicate situation: in fact, Tesla has one foot was on the verge of bankruptcy; its electric vehicles have not caused rough interest from buyers. However, according to the news Agency Bloomberg, Elon musk had this plan. And this plan was Google, but rather selling her Tesla.
Realizing that his company faces a serious crisis Elon Musk turned to his friend Larry with an offer to buy a Tesla for about $ 5 billion. The news Agency reports that the exact details about this transactions no-one knows, however, noted that at that time the cost of the Tesla was about $ 6 billion. Bloomberg reports that Musk was asked from page guarantees that in case of realization of this transaction the work of Tesla will continue for at least eight subsequent years from the date of sale, or at least until, as will be presented the third generation of urban electric cars.
True or not, but as they say, the negotiations over the sale of Tesla has really gone very far. Paige "has even adopted all the main proposals and in words was ready for this deal." The lawyers for both companies have spent the last several weeks to discuss details of the sale, however, universal agreement is not reached.
The deal eventually did not take place. Tesla has overcome the risk of bankruptcy in a few weeks published a report on profit and able to pay for debts to the U.S. Department of energy, and Musk has terminated all agreements regarding the sale of the company Google.
Last year there were rumors that Tesla was interested in the Apple. However, the numbers appearing during the movement of these rumors were nothing like the ones that appeared in the case of a possible sale to Google. When in the information environment began to appear reports that Apple are developing their own electric vehicle, rumors about buying a Tesla only increased. But, according to estimates of investors, Apple would have to pay at least $ 75 billion to be able to get the brainchild of Elon musk.published
Source: hi-news.ru