The ongoing dynamics of growth of sales allows us to assert with confidence that in the next month you can celebrate the millionth sale of the electric vehicle. According to available data on the number of electric vehicles sold (including cars with hybrid power plants) in the period from 2011 to 2015 (in June) it appears that the total number of sold clean vehicles amounted to approximately 910 000 vehicles. If you consider that the average monthly sales volume of new electric vehicles worldwide is about 40 thousand, with almost 100% probability we can say that in September 2015, global sales of electric cars will beat the mark of 1 million, and by the end of the year will be about 1.13 million cars.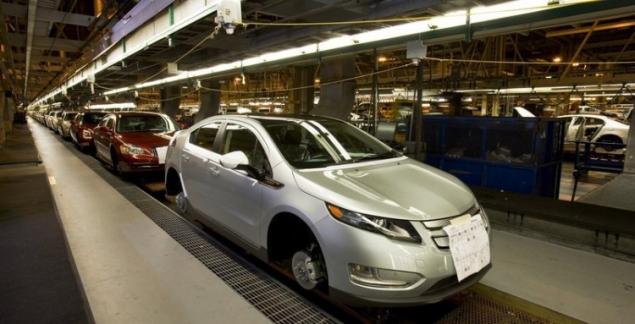 Analyzing the dynamics of sales growth for past 5 years, we can say that electric mobility market continues rapid strides to expand their volumes. So annual sales for 2011 amounted to 45 thousand cars, a figure very close to what is now sold in just a month!
As shown by the following infographic, clear leaders in terms of total sales of electric vehicles are the USA, China and Japan. But if you look at the numbers not the absolute sales and the percentage of electric cars sold to the total sales of all vehicles, there appear new leaders Norway, Netherlands and Iceland. It is also worth noting the fact that despite the fact that the U.S. still holds the lead in terms of the number of sold electric vehicles in Europe and China have managed to circumvent the States by the volume of monthly sales.  

Most sold electric car model remains the Nissan Leaf, the volume of world sales which are almost the same as that of its nearest rivals the Mitsubishi Outlander Plug-in Hybrid EV and Tesla Model S combined.
Nice to see that some countries are showing incredible growth in sales of electric vehicles in 2015. So compared to last year, the UK can boast of increase in sales e-mobile to 247%, China by 185%, France almost 87%, while Germany and Norway, respectively, 67% and 66%.
Analyst Mario Duran, tracking global sales of electric vehicle, said another segment of this market in which China captured a strong leadership position. We are talking about the sales of electric vehicles with large carrying capacity. So total sales in China of this type of transportation amounted to about 53 000 units, of which 22 000 have for the first half of 2015. Among other things, the country rapidly filled electric buses BYD. Inspired by the example of China and other countries, so the plans of the UK, which recently made an order for BYD electric bus 51, and by 2020 year to replace all single-deck London buses for environmentally friendly transportation. published
P. S. And remember, only by changing their consumption — together we change the world! ©
Source: ru.evbud.com/news/697/