Who you hire to work largely defines the culture of your company and its future success. The selection of informative questions for the interview can be a key factor in finding the right employees – as well as to identify those who are not suitable. Applicant's answers can be telling.
While companies are adopting a variety of values and corporate culture, success in work is strongly influenced by emotional intelligence, a quality that should be mandatory to check during the interview with the candidate.
Below are 7 interview questions that can draw revealing the candidates ' answers and will help you select employees with the highest emotional intelligence.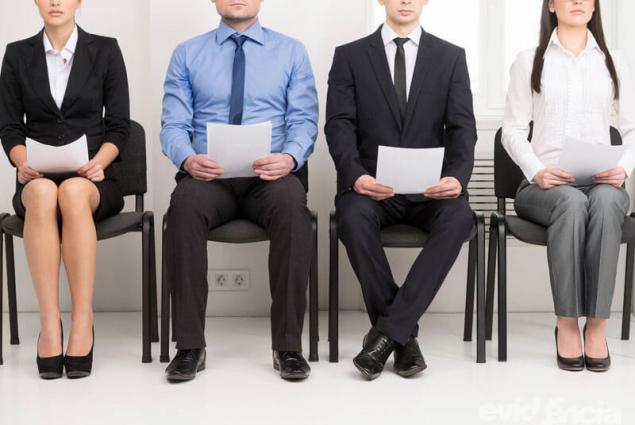 WHO INSPIRES YOU AND WHY?
"The answer to this question often gives the interviewer the opportunity to rapidly determine who models his behavior candidate. His response may also describe the behavioral model, which expects the interviewee," says Craig Cincotta, personnel Director and Vice-President for communications of the website of products for home comfort Porch, where he is actively involved in team development and recruiting staff.
IF TOMORROW YOU WERE STARTING A COMPANY WHAT WOULD BE ITS THREE CORE VALUES?
"Every good relationship starts with trust and alignment of values. Understanding priorities, as well as honesty and integrity can manifest itself in the applicant's response to this issue," says Robert Alvarez, CFO of e-Commerce platform Bigcommerce.
IF BUSINESS PRIORITIES CHANGE, DESCRIBE HOW YOU WILL HELP YOUR TEAM UNDERSTAND AND ACCEPT THE CHANGED PURPOSE?
Shifting priorities, it happens in every company and in every position, so look for candidates who possess flexibility towards change, and can these changes be supported. Looking for employees who are self-aware, motivated and able to show empathy. These skills will help them to work better in teams.
DID YOU BUILD LASTING FRIENDSHIPS WITH COLLEAGUES AT PAST JOBS?
"People need time to make friends with someone, and the ability to do so is a sign of advanced emotional intelligence, Alvarez says. – [A lasting friendship] means that person is important to care for others".
WHAT SKILLS OR KNOWLEDGE DO YOU STILL LACK?
"Curiosity and desire to learn are vital signs that the candidate wants to become better at something. People who find it difficult to answer this question, I believe that they already know everything, says Alvarez. – Better stay away".
YOU COULD GIVE ME SOMETHING TO TEACH OR TELL – LIKE I NEVER, NEVER HEARD BEFORE? (IT CAN BE ANYTHING: A SKILL, LESSON OR RIDDLE).
The applicant's response to this question may reveal some of his qualities by your viewing of the following factors:
Does one have to think before you start talking.


If the candidate has the technical ability to explain something to a person who knows more about the subject than he.


Specifies whether the candidate empathic questions to the person being taught, such as "do You Understand?", "Is it logical?"


WHAT THREE FACTORS CAN YOU ATTRIBUTE TO YOUR SUCCESS?
The answer to this question can determine whether a person is selfless or selfish, Alvarez says. – When people talk about their own success, look, if they say "I" or "team", "we" or "us"".
"Looking for the team member who will be able to bring in the positive, shares of Cincotta. – People can be the smartest among all those present, but if he's not someone you're pleased because he's more concerned about his own success than the success of the company, he will not do". published
P. S. And remember, just changing your mind — together we change the world! ©
Join us in Facebook , Vkontakte, Odnoklassniki  
Source: ttisuccessinsights.com.ua/blogs/7-voprosov-na-sobesedovanii-kotoryye-opredelyayut-emotsional-nyy-intellekt