I hope that awareness of the need for a new business you have and this is very important. Without this, all experiments will be considered from the position: "But the chemistry and mineral water was better, and eco-agriculture all messed up... I'll Go a little nitrate spiked, not hurt". HURT and how hurt!!!
Without the awareness of the importance of eco-farming (organic farming) you will "forget" that the earth from long-term use of chemicals and fertilizers'm tired and CAN'T RECOVER IN ONE SEASON. Most likely the crop in the first year will be less...
But, calm, calm... there is a Solution and the end of the summer and autumn is the best time for laying the "Foundation" of organic farming.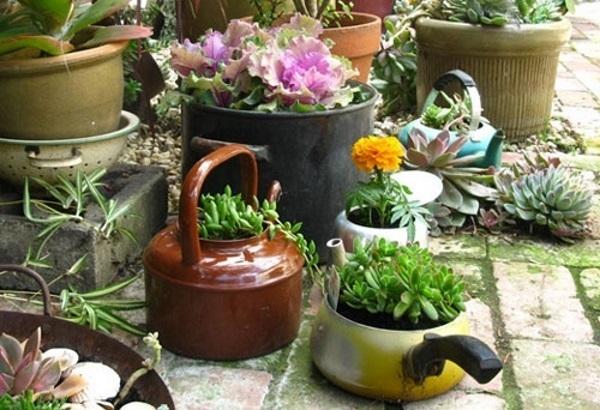 Your parcels can be:
After a traditional vegetable garden, where there was a narrow ridge, where the ground for the winter remained "black", that is not covered; Brand new where it's always (or very long time) grow weeds or meadow grass; the same areas as in the 2nd version, but with the difference that the last few years grass has a sidelong look and was left on the ground as mulch. We can say that these herbs were also in the role of green manure. For best transition to eco-farming a better option than 3rd, not think (this is my opinion). Yes, to work the first time and then I have to, but most importantly, the land is prepared for IVF horticulture and gardening. Some argue that there will be pests. Yes, for sure, especially if the area is wheat grass, but I can fix this.
What is important in eco-agriculture?Permanent beds.
Make them once and for all. It is better that it was narrow beds located from North to South. Sometimes they come in other ways, but this also has its reasons (will tell about it in articles as well). More about narrow beds learn here.
You can also use "patch Holzer", warm beds, high beds. But in most cases this will be just a simple narrow beds.
Remember that you can not walk on garden beds.
Therefore, beds must be made so that they can be processed without walking on them.  
The earth needs to feed
. This will help the green manure and mulch. By the way, these same techniques will help and water the land. Green manure is mainly to help "treat" in the winter and spring, as snow retention on the site, and mulch — the main assistant in the summer, because it creates a "condensing" water.  
If you
want to loosen the earth
, then it should be no deeper than 5-7 cm
will be a good helper ploskorez Fokine
or other hand-cultivator (e.g., cultivator swift).  
Avoid monocultures
. That is, do not plant in the garden only one potato or carrots, beets, tomatoes... Try to vary your planting and mixed planting. One of these beds with mixed planting is told in the video to this article.  
The earth without shelter for the winter
—
it's like that you sleep in a cold room without blankets.
And if you're seasoned and can stand without blankets (you never know, anything can happen), believe me, the earth does not like to be cold. In this case, it will only erode the nutrients, humus, moisture will linger and as a result, fertility will deteriorate.  
So remember! The ground after harvest should be sown with green manure. You can also mulch to cover, but it would be a green manure.
And once again:
no chemicals, and mineral water in the beds!!!
For starters, it is important to understand where and what you will grow. Where will the garden, and where garden. How will be located in the garden. It is necessary to plan the site. It usually takes time, and I don't want to miss the opportunity of the autumn garden bookmark "Foundation".
So you can start that way. Start, for example, sowing of green manure. Well, if it's mustard, winter cress, winter canola. It may be rye, but it allelopathic, that is, immediately after it do not grow other crops (although the output in this case is).
To sow green manure can be either the entire area, if you want to disable it from pests, or the areas where you propose to organise the garden. In the 2nd case, these beds already and plan to start planting, that is, back to planning. Mustard need to be sown in August-beginning of September to have time to grow good biomass. So if you don't have time to lay out the garden, you can grow green manure on the plot.
For reading useful literature suggest to pay attention to the book "are the city garden in harmony with nature" author B. A. Bagel. The first Chapter of the 2nd part is called "where to start?"
And I advise you to look interesting video seminar Bagel, Boris Andreevich. Very interesting, he talks about natural farming. About the sowing of green manure also says (about 40-minute video and nearly at the end). Although the video is long, it is advisable to look completely. There are a lot of tips facing. I wish you success. published
P. S. And remember, only by changing their consumption — together we change the world! ©
Join us in Facebook , Vkontakte, Odnoklassniki
Source: garden4u.ru/eko-sad-i-ogorod/eko-organicheskoe-zemledelie-s-chego-nachat-chast-1.html