Winners of World Press Photo 1955 - 2006 period. Best photos 2 half of XX century.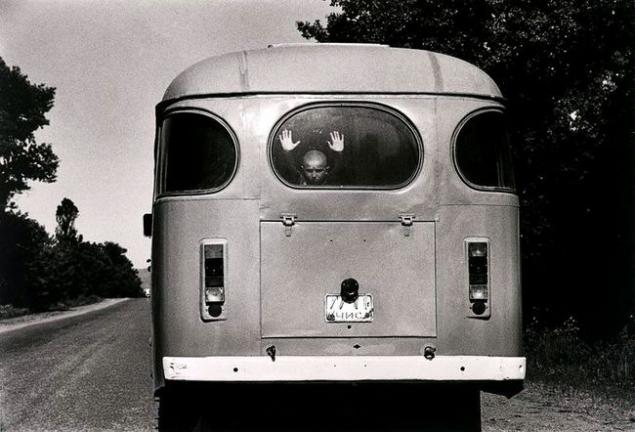 Lucian Perkins / The Washington Post, USA.
May 1995. Chechnya.
A young boy looks out from a bus loaded with refugees who fled from the epicenter of the war between Chechen separatists and Russian, near Shali, Chechnya. Bus returns to Grozny.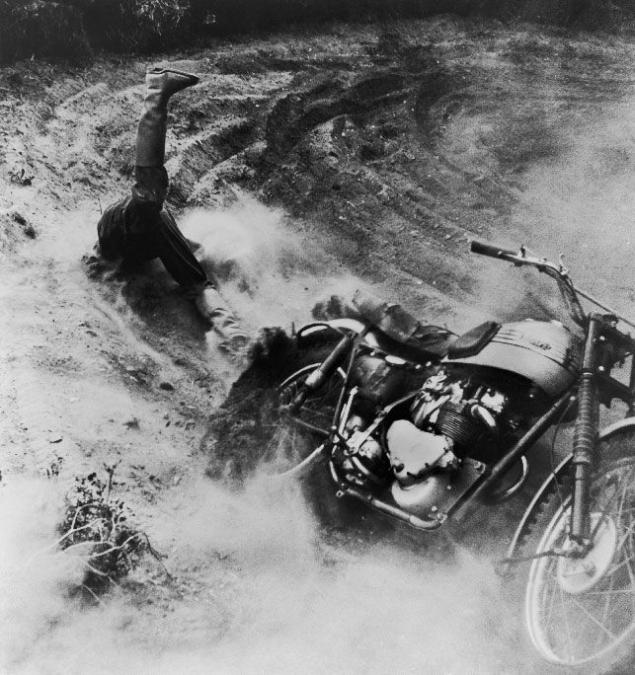 Mogens von Haven, Denmark.
August 28, 1955.
Cup of Motorsport for the track Volk Molle in Denmark.
Helmut Pirath, Germany.
1956, East Germany.
Daughter meets a German World War II prisoner released by the Soviet Union to freedom.
Douglas Martin / AP, USA.
September 4, 1956.
Dorothy Counts, one of the first black students, goes to college.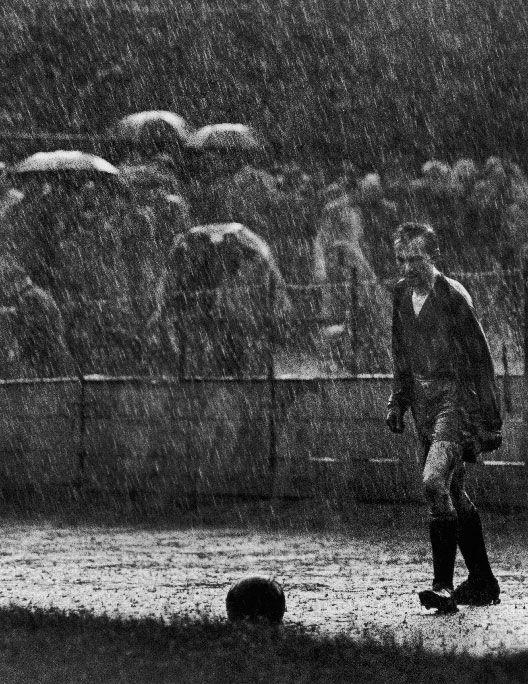 Stanislav Tereba / Vecemik Praha, Czechoslovakia.
September 1958.
National Championship football game in Prague and Bratislava.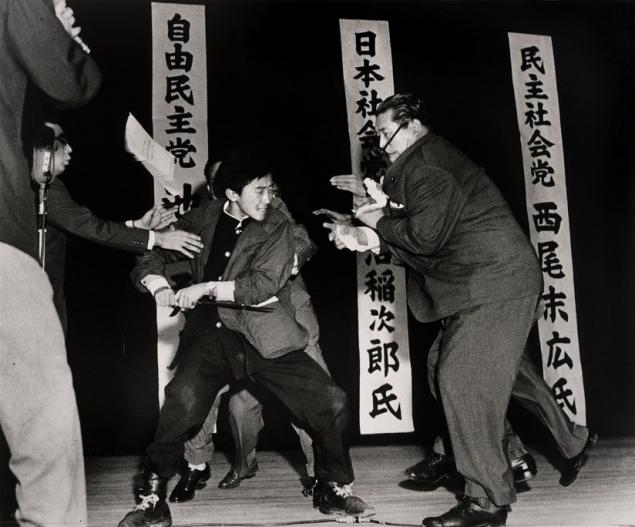 Yasushi Nagao / Mainichi Shimbun, Japan.
October 12, 1960, Tokyo.
Student Right Forces kills Socialist Party Chairman Inizhiro Asanuma (Inejiro Asanuma).
Hector Rondon Lovera / Diario La Republica, Venezuela.
June 4, 1962, a naval base Puerto Kabello.
Mortally wounded by a sniper soldier clings Priest Luis Padilla (Luis Padillo).
Malcolm W. Browne / AP, USA.
June 11, 1963, Saigon, South Vietnam.
Buddhist monk Thich Quang Duc (Thich Quang Duc) set himself on fire in protest against religious persecution by the government of Vietnam.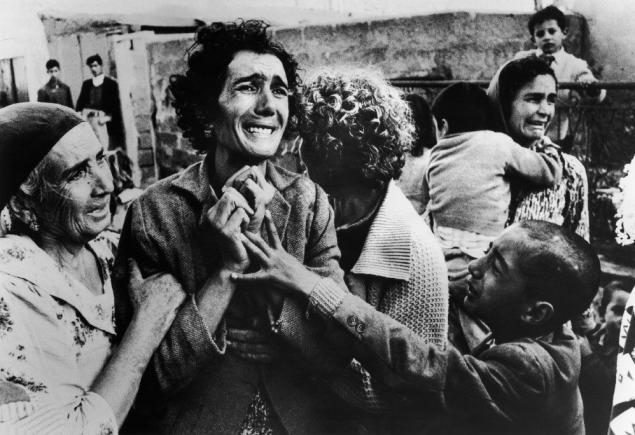 Donald McCullin / for The Observer, Quick, Life, UK.
April 1964. Haziveram (Ghaziveram), Cyprus.
Turkish woman mourns her husband, a victim of the Greek-Turkish civil war.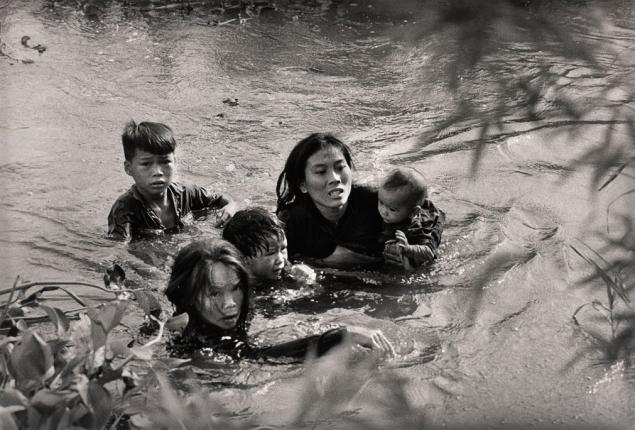 Kyoichi Sawada / United Press International, Japan.
September 1965, Binh Dinh (Binh Dinh), southern Vietnam.
Mother and children cross the river to escape the American bombing from the air.
Kyoichi Sawada / United Press International, Japan.
February 24, 1966, Tang Bin (Tan Binh), southern Vietnam.
The US military has dragged on a leash body Viet Cong (South Vietnamese rebel) soldier.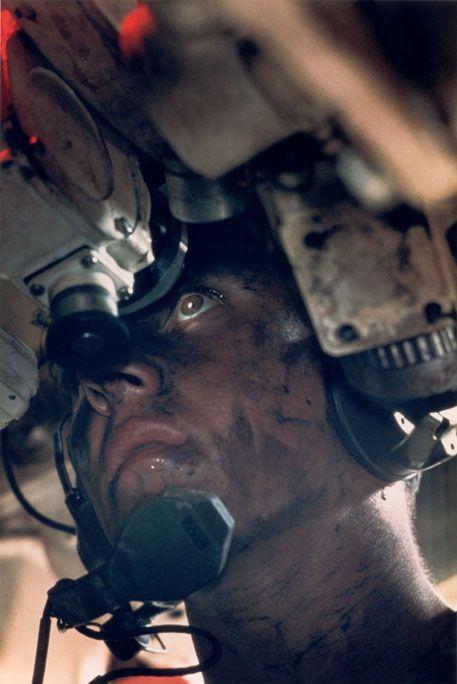 Co Rentmeester / Life, Netherlands.
May 1967, South Vietnam.
Tank commander M48, 7th Cavalry Regiment of the US Army for their work.
Eddie Adams / AP, USA.
February 1, 1968, Saigon, South Vietnam.
South Vietnamese National Police chief Nguyen Ngoc Loan (Nguyen Ngoc Loan) enforces the execution party Viet Cong army.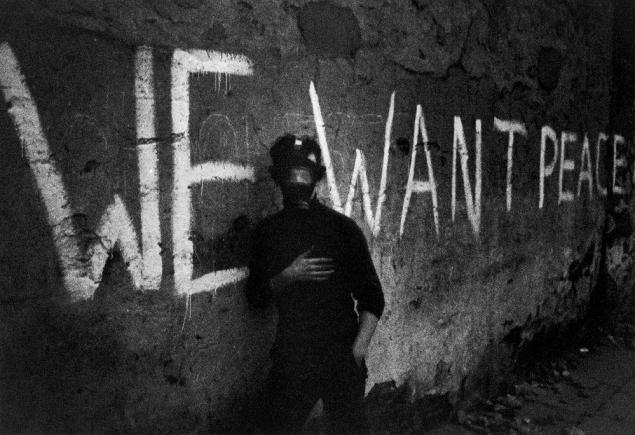 Hanns-Jorg Anders / Stern, Germany.
May 1969, Londonderry, Northern Ireland.
Young Catholic in collisions with British troops.
Wolfgang Peter Geller, Germany.
December 29, 1971, Saarbrucken (Saarbrucken), eastern Germany.
Shootout between police and bank robbers.
Anonymous / New York Times.
September 11, 1973, Santiago, Chile.
Democratically elected President Salvador Alenda (Salvador Alende) seconds before death during military coup at the presidential palace.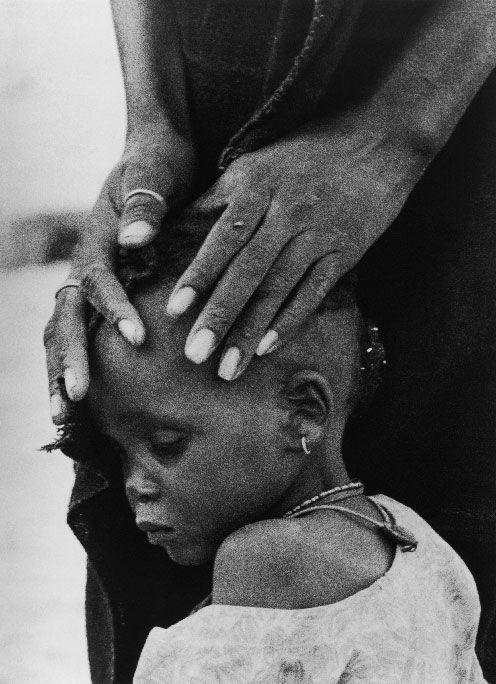 Ovie Carter / Chicago Tribune, USA
July 1974, Nigeria.
The victims of the drought.
Stanley Forman / Boston Herald, USA.
July 22, 1975, Boston.
Girl and woman fall, trying to escape the fire.
Francoise Demulder / Gamma, France.
January 1976, Beirut, Lebanon.
Palestinian refugees.
Lesley Hammond / The Argus, South Africa.
August 1977. Illegal settlement Modderdam, South Africa.
Police sprays teargas at rioting in illegal settlements Modderdam in YuARe. People protesting against the destruction of their homes.
Sadayuki Mikami / AP, Japan.
March 26, 1978, Tokyo, Japan.
Protest against the construction of Narita Airport (Narita Airport).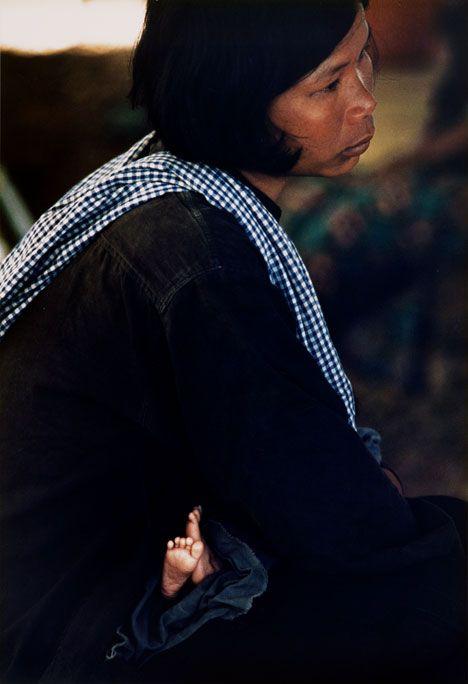 David Burnett / Contact Press Images, USA.
November 1979, a refugee camp Sa Kaew (Sa Keo).
Kambodzhiyka lulls her baby while waiting for the distribution of free food.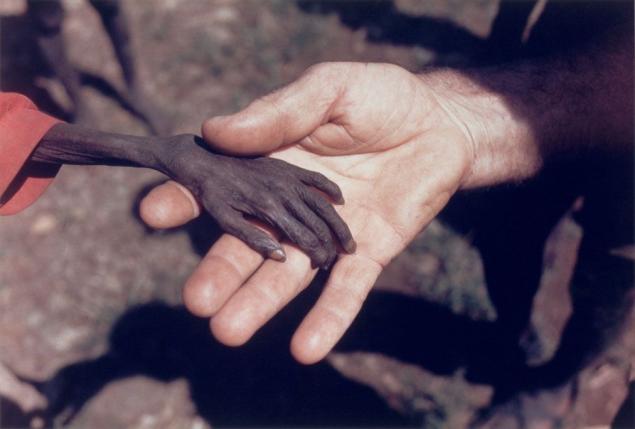 Mike Wells, United Kingdom.
April 1980. Karamoja area (Karamoja), Uganda.
Terribly hungry boy and a missionary.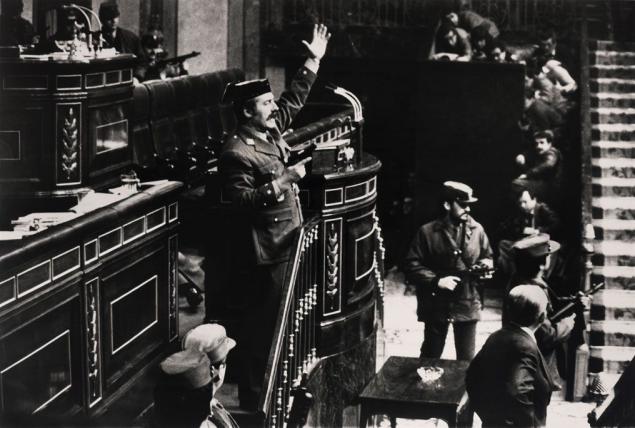 Manuel Perez Barriopedro / EFE, Spain.
February 23, 1981, Madrid, Spain.
Lieutenant-Colonel Antonio Molina Thayer (Antonio Tejero Molina), members of the Civil Guard and the military police being held hostage Spanish parliament.
Robin Moyer / Black Star magazine Time, USA.
September 18, 1982. Beirut, Lebanon.
Consequence of the massacre of Palestinians by Christian Phalangists in the Sabra and Shatila refugee camp (Shatila) in Lebanon.
Mustafa Bozdemir / Hurriyet Gazetesi, Turkey.
October 30, 1983. Koynoren (Koyunoren), eastern Turkey.
Kezban Lakes (Kezban Ozer) found her five children dead after the devastating earthquake.
Pablo Bartholomew / Gamma, India.
December 1984. Bhopal (Bhopal), India.
The child, who died as a result of leakage of poisonous gas in an accident at a chemical factory Union Carbide (Union Carbide).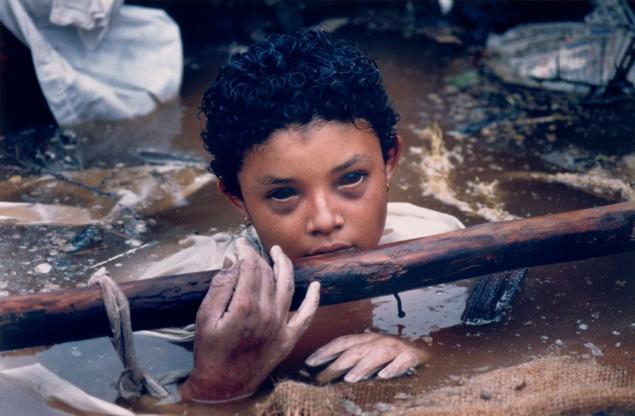 Frank Fournier / Contact Press Images, France.
November 16, 1985. Armero, Colombia.
Twelve-year Omayra Sanchez (Omayra Sanchez) was trapped in the ruins caused by the eruption of Nevado del Ruz (Nevado del Ruz). After sixty hours in this trap, she lost consciousness and died.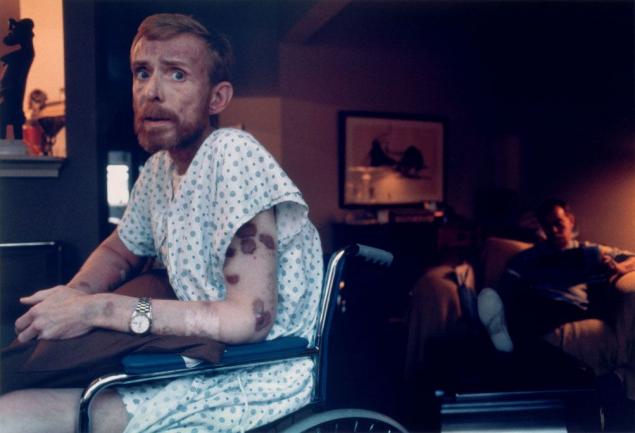 Alon Reininger / Contact Press Images, the US / Israel.
September 1986. San Francisco, USA.
Leather Ken Meeks (Ken Meeks) covered creepy spots due to Kaposi's sarcoma caused by AIDS.
Anthony Suau / Black Star, USA.
December 18, 1987. Kuro, South Korea.
Mother pleads police in maintaining public order to return her son, after he was arrested at the demonstration, accusing the government of fraud in the presidential election.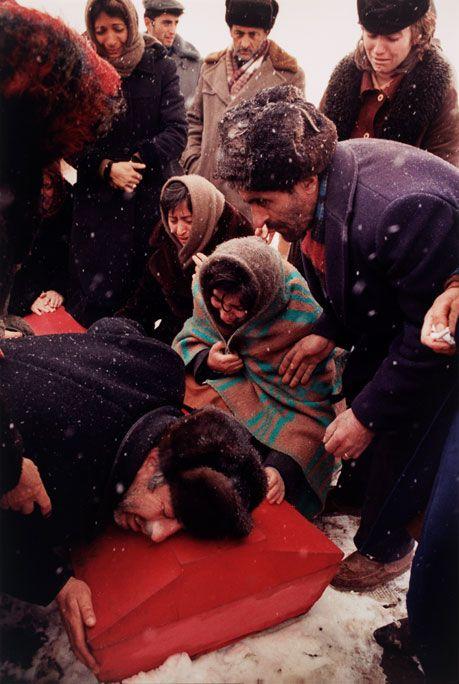 David Turnley / Black Star / Detroit Free Press, USA.
December 1988. Leninakan, USSR (Armenia).
Boris Abgarzyan grieves for his 17-year-old son, the victim of a terrible earthquake.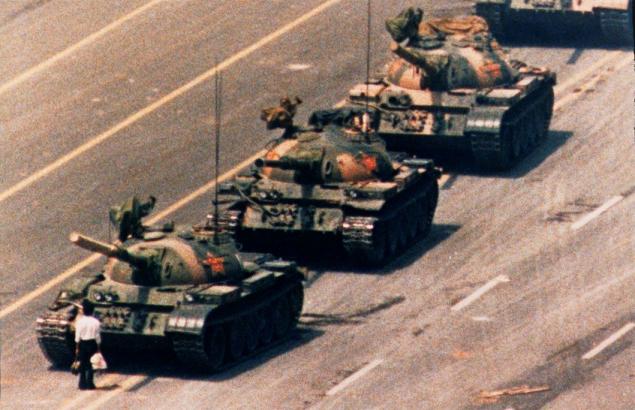 Charlie Cole / Newsweek, USA.
June 4, 1989. Beijing, China.
One of the demonstrators opposed to the tanks of the People's Liberation Army to march on democratic reforms.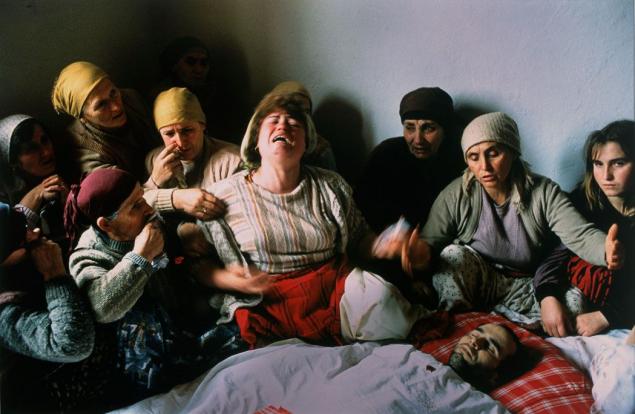 Georges Merillon / Gamma, France.
January 28, 1990. Nogovak (Nogovac), Kosovo, Yugoslavia.
Relatives at the funeral of 27-year-old Elshani our (Elshani Nashim), who was killed at a rally to protest against the decision to abolish the autonomy of Kosovo, Yugoslavia.
David Turnley / Black Star / Detroit Free Press, USA.
February 1991. Iraq.
US Sergeant Ken Kozakivikz (Ken Kozakiewicz) is mourning the death of his colleague Andy Alaniza (Andy Alaniz), a victim of "friendly fire" on the final day of the Gulf War.
Then they did not know what will happen in ten years ...
James Nachtwey / Magnum Photos / USA for Liberation, USA / France.
November 1992. Bardera (Bardera), Somalia.
Mother raises the body of her child who died of hunger, that would carry him to the grave.
Larry Towell / Magnum Photos, Canada.
In March 1993. The Palestinian territories, the Gaza Strip.
Palestinian boys raised their their toy guns in a sign of defiance to the Israelites.
James Nachtwey / Magnum Photos for the magazine Time, USA.
June 1994. Rwanda.
Male Hutu ethnic group, was crippled by the police, who suspected him of simpatizirovanii rebels Tutsi ethnic group. Rwanda.
Francesco Zizola / Agenzia Contrasto, Italy.
1996. Kuito (Kuito), Angola.
The victims of landmines in Quito. During the civil war in this town were killed and injured many people.
Hocine / AFP, Algeria.
September 23, 1997. The capital of Algeria.
Woman cries near hospital Zmirli (Zmirli), which put a lot of dead and wounded after the massacre in Benthala (Bentalha).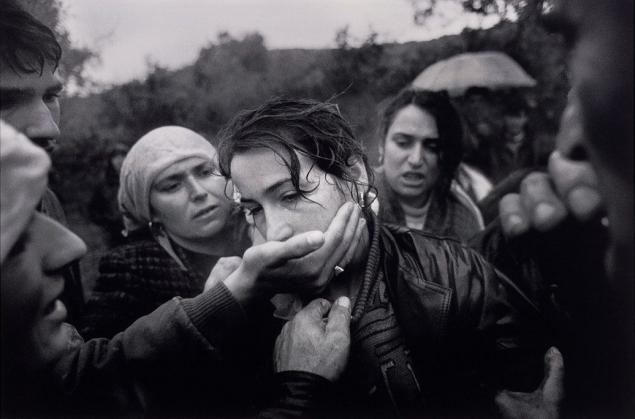 Dayna Smith / The Washington Post, USA.
November 6, 1998. Izbika (Izbica), Kosovo, Yugoslavia.
At the funeral, relatives and friends comfort the widow of a soldier of the Kosovo Liberation Army, who died the previous day while on patrol.
Claus Bjorn Larsen / Berlingske Tidende, Denmark.
April 1999. Kukes (Kukes), Albania.
Injured man walking down the street Kukes in Albania, one of the largest assembly points ethnic Albanian refugees fleeing violence in Kosovo.
Lara Jo Regan / for Life, USA.
2000. Texas, United States.
Americans unaccounted for: mother of the family of immigrants from Mexico makes pikaty (pisatas) to feed themselves and their children.
Erik Refner / for Berlingske Tidende, Denmark.
June 2001. Yalozay refugee camp (Jalozai), Pakistan.
The body of the Afghan refugee boys preparing for the funeral.
Eric Grigorian / Polaris Images, Armenia / USA.
June 23, 2002. Qazvin province (Qazvin), Iran.
Surrounded by soldiers and residents, digging graves for victims of the earthquake, the boy keeps his dead father's pants and squats near the place where his father is buried.
Jean-Marc Bouju / AP, France.
March 31, 2003. An Pressing (An Najaf), Iraq.
Man tries to soften the harsh conditions of his son in prison for voenoplennyh.
Arko Datta / Reuters, India.
December 28, 2004.
A woman mourns a relative killed by the tsunami, Kudalur (Cuddalore), Tamil Nadu (Tamil Nadu), India.
Finbarr O'Reilly / Reuters, Canada.
August 1, 2005. Tahva (Tahoua), Nigeria.
Mother and her baby in the middle of free food.
Spencer Platt / Getty Images *, USA.
August 15, 2006. Beirut, Lebanon.
The rich youth goes to inspect the destroyed Israeli bombadirovkoy areas in southern Beirut.
via LiveJournal rykun