Carrie Bradshaw said that after 10 years of living in new York, anyone can call himself a local. In my opinion, a very logical conclusion. Decades is enough to know the city, people acquire habits, tied to your place of residence, and simply grow together with him.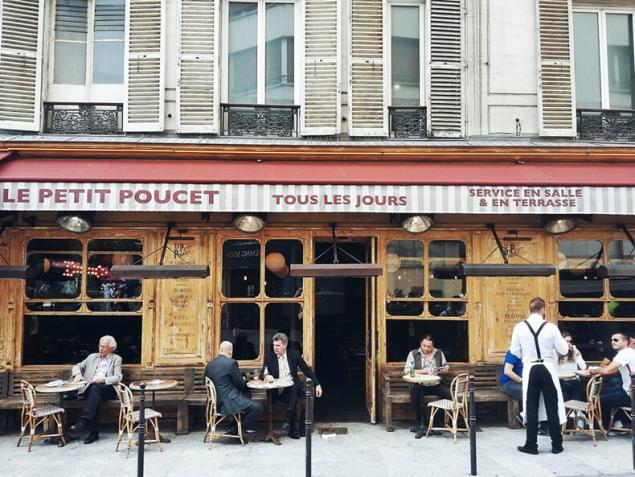 Paris all the same. That's why I find it really funny when the expats living here three years, call themselves Parisians. Only because he began to dress like a local, spend your free time like a local, (which is already there) – drink like a local.
On the other hand, even the tourist who came to Paris for a week, it is available typically Parisian habits. If you really want to take in the sights of the city – do as the Romans do.
So...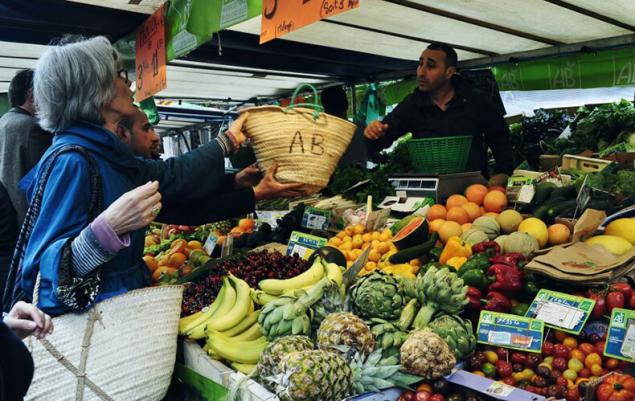 1. LOVE YOUR NEAREST MARKET
Said, say and will say: if you have never been on the French market, it is urgent to fix it. Here rages real life – the real face of local residents seriously concerned about the appearance of the beets and fresh asparagus. In Paris 20 administrative districts, and each of them is several markets that often operate two days per week (e.g., Wednesday-Saturday).
Google the markets in your area and in the right day, in the morning go there with a bag for the products. There are stationary – that work every day. One of my latest discoveries – amazingly cheap market Align (near metro Ledru-Rollin).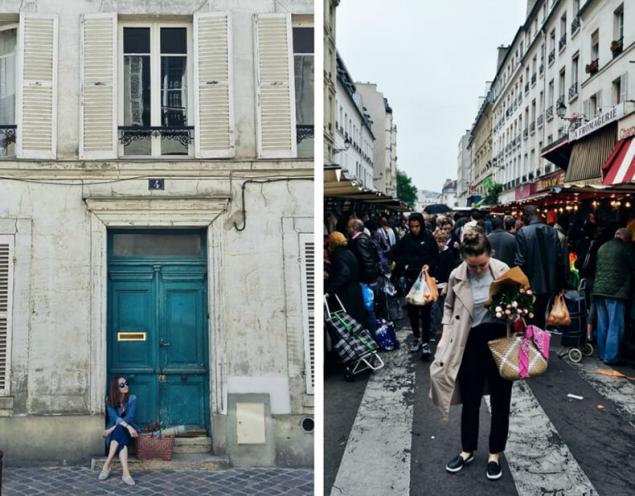 2. GET YOURSELF A CART, A DENSE SET OF REUSABLE BAGS AND BASKET
This is quite a common set Parisian native. Here we decided to go to the supermarket with one of the above items (and sometimes all at once). At the checkout you can always buy strong, tight package-a bag with a handy fabric handles that will withstand a lot of pounds and a lot of shopping.
The same applies to carts on wheels – you can buy them in the supermarkets and hardware stores, and cute souvenir shops. Any colors, whatever labels. And believe me – this is one of the most useful investment. In the future.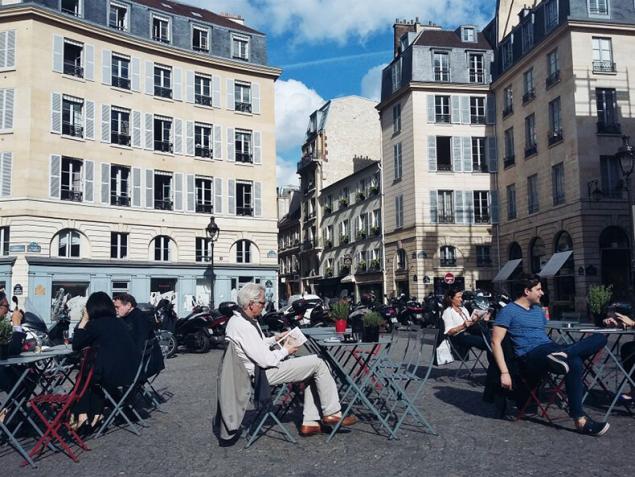 3. SAFELY DRINK WINE FROM 12 NOON
And generally spend more time on the café terrace. The French drink lots of wine. Foreigners call it the art of living (or residential alcoholism). Anyway, wine here is the accompaniment of pleasant conversation, a delicious dinner and a happy life in principle.
In Paris, with the first rays of the spring sun, on the promenades and in the parks starts picnics with wine, for which, of course, no one chased and fined. And miss a glass as an aperitif before lunch at noon – as usual, as and to drink a bottle during the dinner.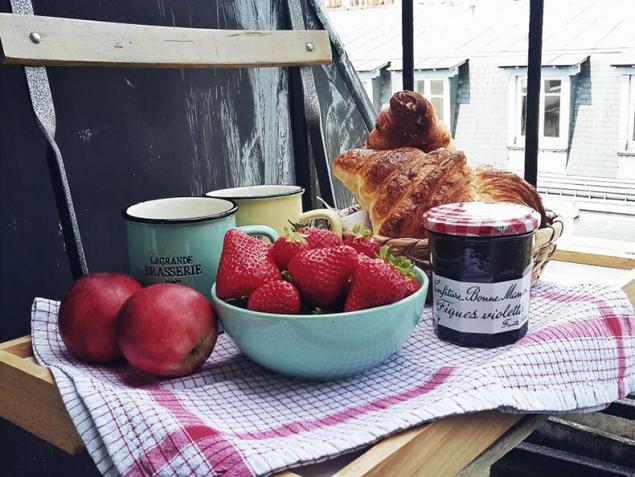 4. EAT STRICTLY BY THE HOUR AND REMEMBER – CROISSANTS TILL 12:00
Croissants – this is purely baked this morning. They have to buy them, respectively, in the first half of the day. I heard a lot of frustration about the fact that they were "dry and tasteless". No wonder: if you buy them at four o'clock in the evening, only dry they will be. This is a very delicate pastries, which really dries quickly. But in the morning, with a spoon of jam they literally melt in your mouth.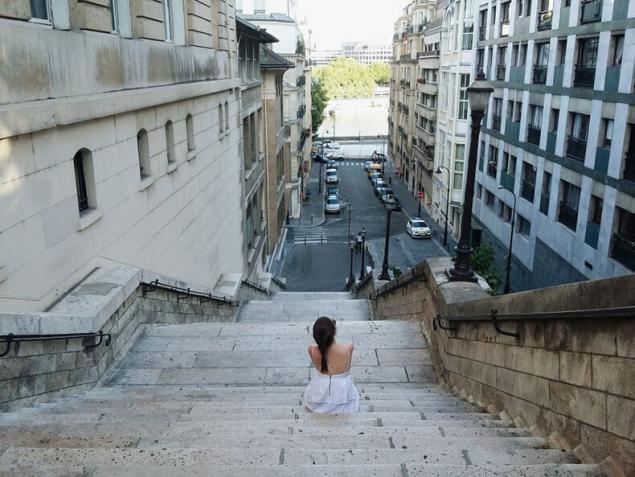 5. LEAVE TOWN IN AUGUST
The only month in the year when Paris is really empty. The traffic is relaxed, people on the streets at times less. August is the month of vacations in France and Paris at once moved to the resort area of the country. The local is trying to get in the first month, but I honestly love Paris in August. There is a feeling that you left the city almost alone. Especially in the evenings. Especially in tourist areas.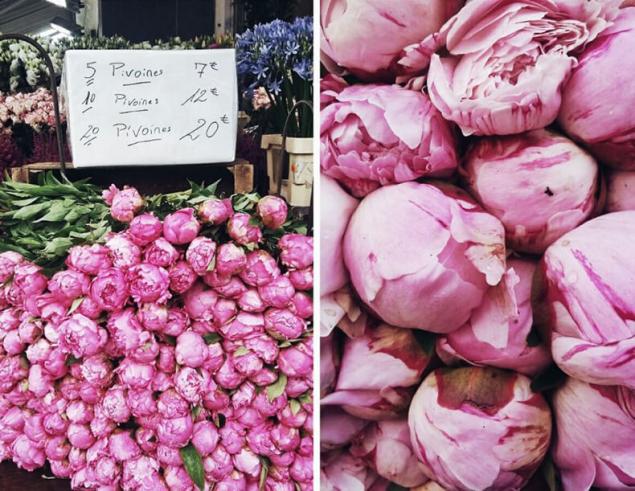 6. LEAD LONG CONVERSATIONS WITH YOUR BUTCHER/BAKER/FLORIST, AND DO NOT RUSH
Last week I bought peonies at your favorite flower shop on rue Cler. I was served by an elderly woman. She probably was over 80, very, very old, thin, stooped. But – in full regalia, in gold jewelry and styling.
She took lupines, small cloves and some "wild" flowers. Of course, all the sellers in the shop knew her by name, asked how she's doing, what are your plans for today, and whether she's going to the fan zone to watch the match (rue Cler is a few steps from field of Mars). And it's business as usual.
Friends of my boyfriend who live in the province, they say that Paris is cool, of course, but still in a big city you never get the feeling that everything is familiar and dear. But that's not true. District in which you live, this is your friends the florists and bakers, whom you know by name, that greet and guide all these noncommittal small talks.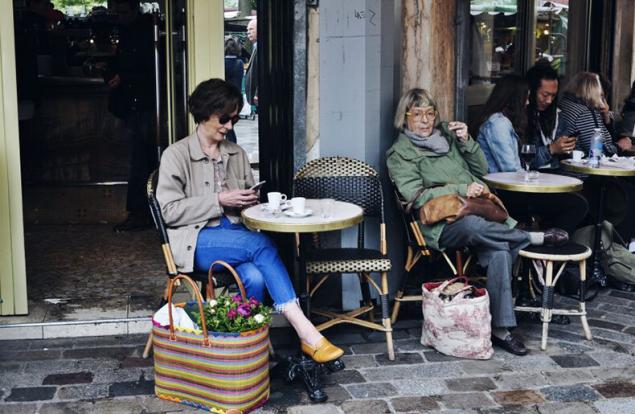 7. SMOKE ALWAYS AND EVERYWHERE
I will leave it without comment. In Paris do smoke. Except for me.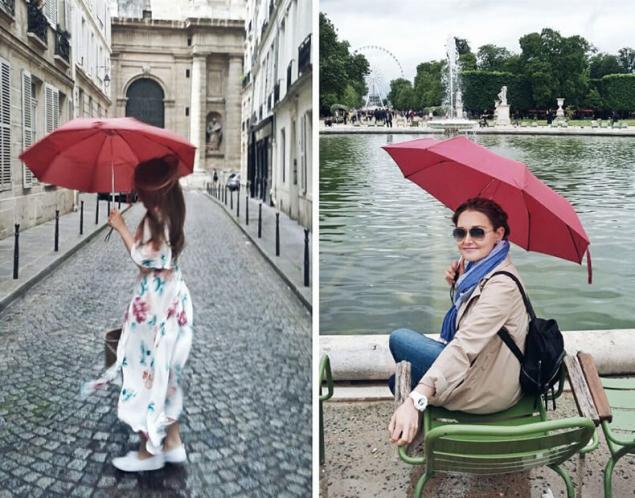 8. DON'T GET OUT OF BAG UMBRELLA AND SUNGLASSES. THE SCARF IS NOT OFF AT ALL. COAT ALL YEAR ROUND HERE IN THE VERY NEAR THE HANGER
In short, be ready to fall at any time of the year. Especially in the summer. Me when someone talks about a nasty London weather, it seems that we are talking about Paris. No, it's not all that bad – fogs are not leather like sheet. But it rains often and the weather changes like the mood of a person suffering from bipolar disorder. That is why in Paris I had two cloaks to the two already available – in any weather and temperature.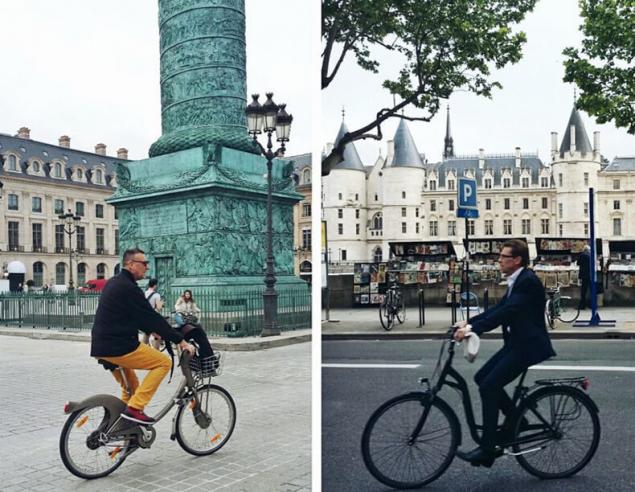 9. TO DRIVE A SCOOTER OR A BIKE. AND THE CAR PARK TIGHTLY TO THE NEIGHBOR.
In large European cities, the bumpers of the cars look like they came back from the war. In principle, as they still look like if every thirty inches of Parking space – worth its weight in gold? And no one is satisfied with the drama of new scratches.
In addition, the Parisians ride around on bikes and scooters as if born with one foot on a pedal and one hand on the steering wheel. I personally have never dared to sit on the bike – looking at traffic from the perspective of the pedestrian, I am a bit nervous. At the same time realize it's all a matter of practice and skill. Nothing terrible.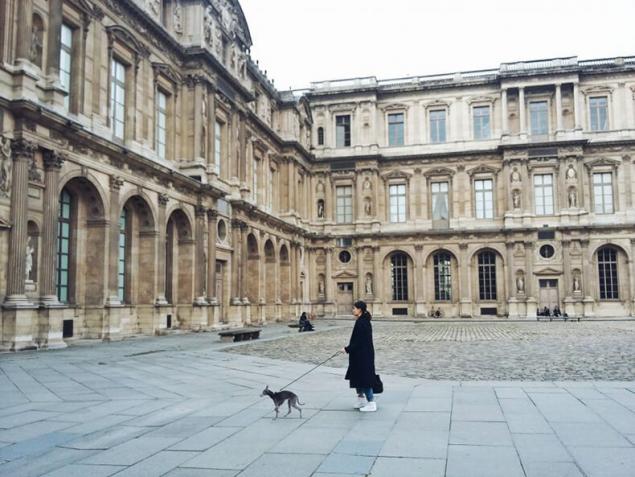 10. WEAR GREY, BEIGE, BLACK, DARK BLUE, MARSH AND WHITE.
Not only total black – the calling card of Parisian style. Here just don't like showiness in a broad sense, and therefore are the most neutral shades that are easy to assemble and interchangeable. But for me personally it is always a pleasure to watch people who are not afraid of color as such.  
Receiving depends on giving — noA few life lessons from Leonardo Da Vinci
In a French stylish of caution, in my opinion, there is a fear of making a mistake – better to wear black and white set and once in the kings than the a long time to think how to beat a bright shade or print. That's why in Paris it is easy enough to stand out to wear something a little brighter gray.  
Author: Olga Citrus  
P. S. And remember, only by changing their consumption — together we change the world! ©
Source: paris.zagranitsa.com/blog/2993/10-podskazok-k-parizhskomu-stiliu-zhizni