What is the role of psychology in modern society? What are the modern ideas about psychology? Recognize whether to process a potential therapeutic tool for internal review? Such questions help to explore the nature of psychology and to determine its place in modern culture.
These films are waiting for you emotional and touching story. They show the characters emotions associated with the process of psychotherapy and personality changes, captivating the audience for themselves. These stories give not only the impression and catharsis, but also recognize the science of psychotherapy. In addition, the films contain different points of view on transformation and personal growth.  
1. I never promised you a rose garden / I Never Promised You a Rose Garden (1977)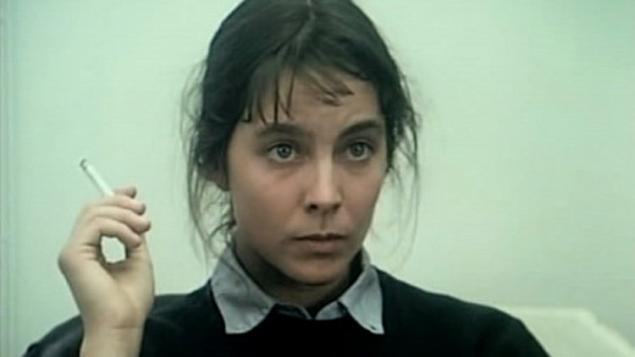 The film is based on the eponymous book by Joanne Greenberg (Joanne Greenberg) and tells the story of sixteen-year-old girl, Deborah, who after the tragic incident is mired in hallucinations. Symptoms of schizophrenic disorders she is in a clinic full of women with different mental and emotional disorders. To return to reality Deborah help therapy sessions conducted by your doctor.
This movie cannot be called an artistic masterpiece. It is not visually overwhelming or scenic corners. But it clearly shows what is real therapy session, what are its functions and the relationship between patient and physician.  
2. Fragments of memory Fragments Antonina / Les fragments d'antonin (2006)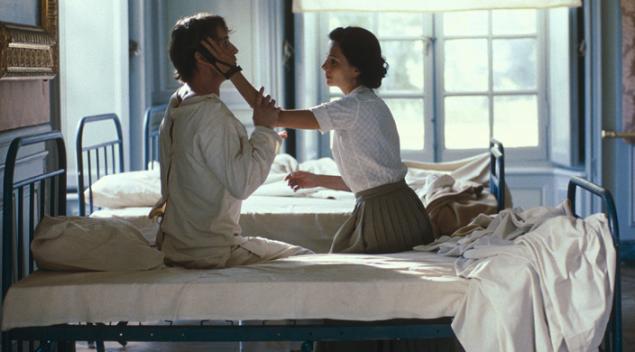 French film about the era of the First world war, which brought not only death and physical injury, but also mental disorders because of their horrors. Professor labros uses a controversial new methods for the treatment of traumatic shock for the newly arrived wounded, among whom were unable to speak the words of Antonin veerse Meer. Labrus analyses with experiments that affect sensory systems (visual and auditory) to unlock the memories locked in the unconscious mind of the patient.  
3. The son's room / La stanza del figlio (2001)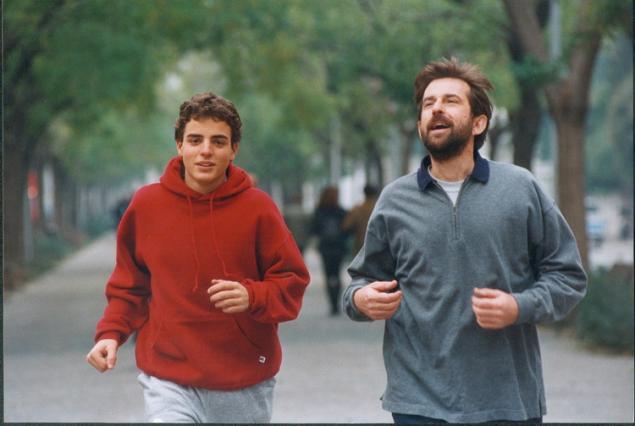 Measured life of the Italian psychoanalyst, Giovanni and his relationship with his wife and two children in stark contrast with the problems of the patients he accepts. But the family fortune falls together with the tragic death of his son.
The analyst cannot help people overcome their problems until they find a way to survive their own emotional drama. Therapy is a long and difficult process even for a professional psychologist whom you want to know what is best for himself and his patients.  
4. Starry-eyed dreamers / Beautiful Dreamers (1990)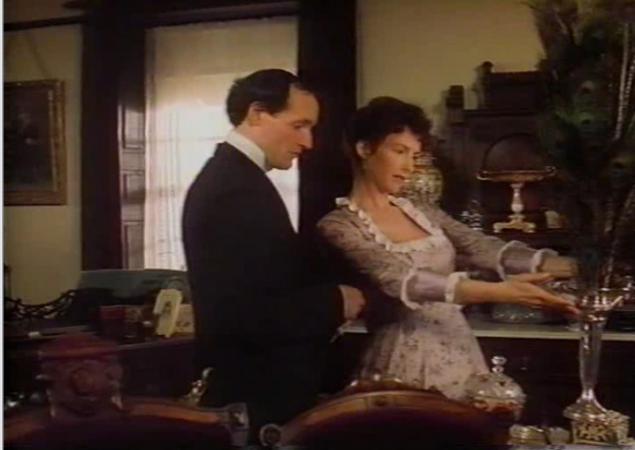 The action takes place in the late 19th century. Dr. Beck – the new head of the psychiatric hospital in Canada, unhappy with the treatment of patients. To the rehabilitation people are treated like irrational animals. Beck does not agree that mental illness permanently turns people into ridiculous creatures. He adheres to humanistic psychology and believes that recovery of patients is possible.
The beauty of this story is that with new therapies to patients, comes hope for happiness. Energetic class aimed at the development of physical and mental health, increase self-esteem of the inhabitants of the clinic.  
5. Special relationships / Sans queue ni tête (2010)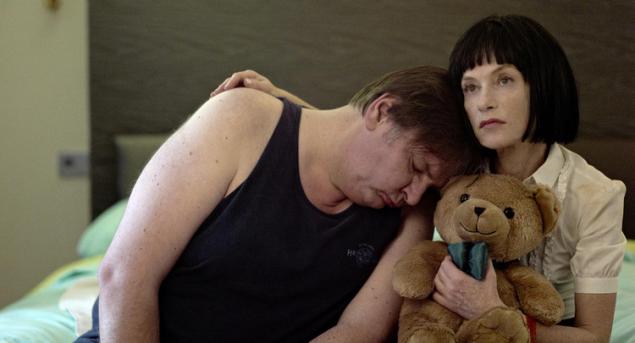 This French film draws a parallel between prostitution and psychology.
Isabelle Huppert in the role of elderly women expensive escorts, who feels that it is time to change the kind of work appeals to experienced psychologist under reappraisal in the background of a collapsed marriage. Each of them professional in their field can help another.  
6. David and Lisa David and Lisa (1962)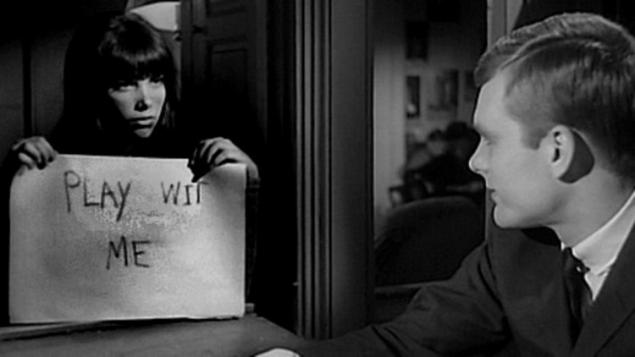 The story is about two young people with mental problems, whose bizarre friendships. David is in a psychiatric hospital for Teens with antisocial personality. Here he meets Lisa, who suffers from schizophrenia and dissociative identity disorder. Soon they begin to interact more frequently, and David learns how to communicate with this girl.
Here shows an unusual psychotherapy that takes place between two teenagers who must figure out how to overcome their barriers to contact each other.
This film is not even about mental illness and psychiatry, and internal growth for the sake of someone else that leads to awareness, helps to overcome their problems and take responsibility for their lives and future.  
7. The three faces of eve The Three Faces of Eve (1957)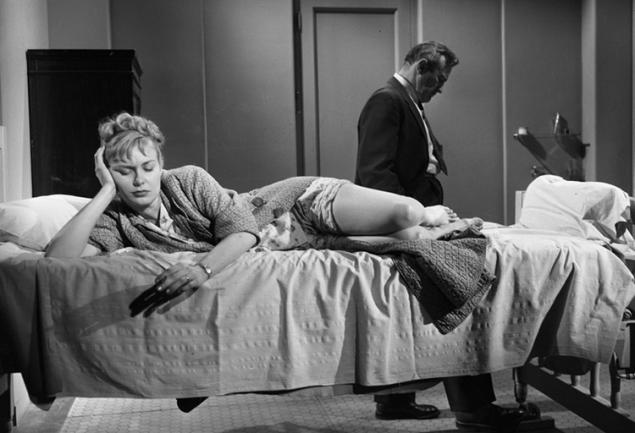 Drama Nunnally Johnson's "the Three faces of eve" – documentary adaptation of the book based on a true case of multiple personality disorder. Therefore, the film can even be used as a visual aid in lectures on psychiatry.
The main character, eve white (Joanne Woodward) suffers from dissociative identity disorder. In a modest and timid housewife develops alternative bold and cheeky personality and balances them the third is a smart and intelligent person eve.
The film tries to illustrate the development of personality, faced with the negative aspects in a holistic personality. According to Jung, is the need to bring its negative and positive aspects of preserving the public entity.  
8. Ordinary people / ordinary People (1980)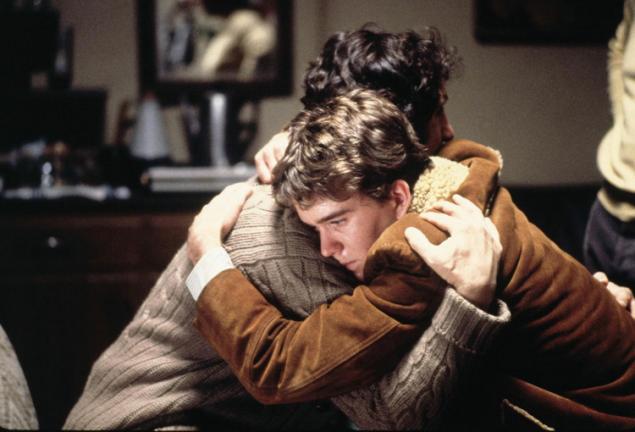 Directorial debut, Robert Redford won 4 Oscars and 5 awards "Golden globe". The film tells about how after the death of one of the sons of respectable lawyer deep depression develops in surviving younger son. He tries to kill himself and begins to visit a psychiatrist. Unhappiness does not unite the family. It is a crushing effect on each of its members, and no one knows what will turn up in the end.  
9. Freud: the secret passion / Freud: The Secret Passion (1962)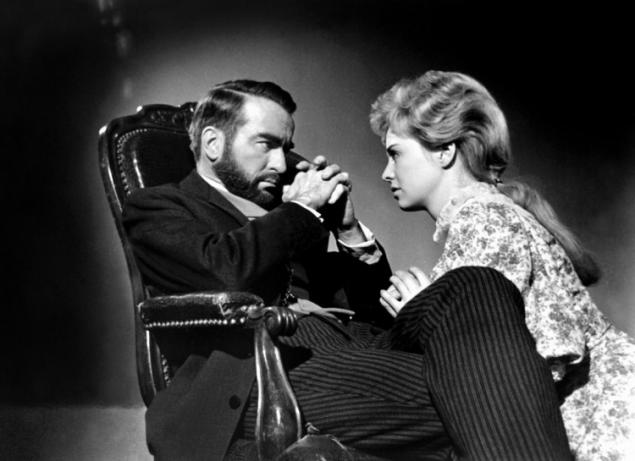 Pseudobiographical drama by John Huston about the life of Sigmund Freud, the development of his theory about the psyche and try to apply this theory in the treatment of patients suffering from a hysterical disorder. The founder of psychoanalysis uses the innovative method of hypnosis, which was used in the practice of the famous psychiatrist Jean Charcot. When Freud linked the causes of hysteria, repressed memories and thoughts of a sexual nature, the intellectual elite turned away from him. In the film, the main patient of Freud Cecily Kortner, who in reality was known as Anna O. was treated for some time with Joseph Breuer.  
10. The Good Will Hunting / Good Will Hunting (1997)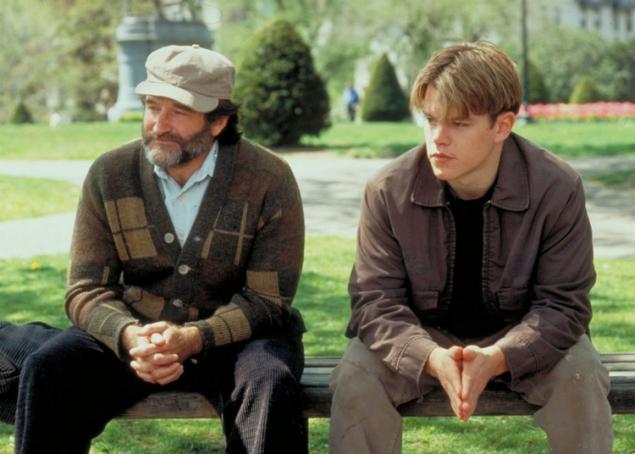 Will hunting (Matt Damon), working as a janitor at the Massachusetts Institute of Technology, unleashes the math problem the high level of complexity that Professor Gerald Lambeau left on the Board as a challenge to students. After learning about the phenomenal intelligence of the guy in the Lambo goes in search of him and finds genius in the police station. To avoid jail for fighting, hunting accepts the Professor's offer and agrees under his guidance to learn math and attend psychotherapy sessions. After surrendering five psychologists will begins to communicate with Maguire Sean (Robin Williams), the sessions of which will help him deal with inner demons and the causes of self-sabotage, to finally take responsibility for their own lives.  
11. Spellbound / Spellbound (1945)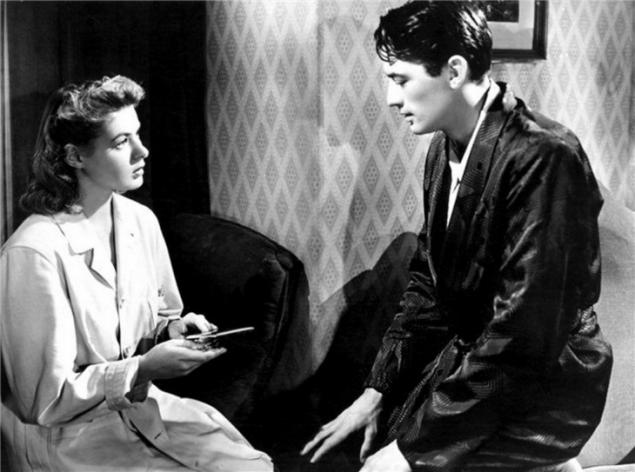 The interpretation of dreams – an area of mysterious and questionable. Scientists create theories about this, and their ambiguous interpretiruya.
Psychological detective, Alfred Hitchcock's "Spellbound" describes how in a psychiatric hospital comes a new doctor. It falls for Dr. Constance Petersen (Ingrid Bergman), but soon finds out that the newly-arrived head of a patient is an impostor, an amnesiac, which is probably involved in the disappearance of a real doctor. Constance solves using the method of interpreting dreams to help him recover memory and get to know if he was guilty of murdering the real doctor. 
12. A dangerous method / A Dangerous Method (2011)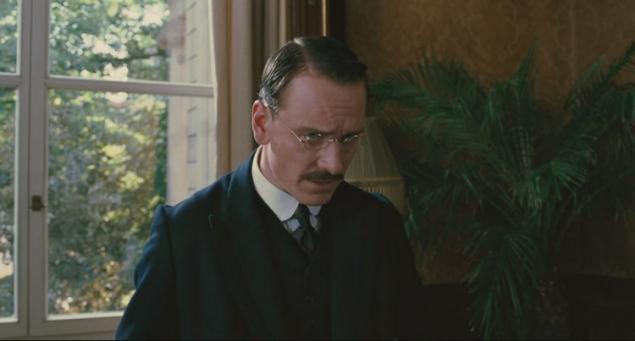 A David Cronenberg film shot on interesting and rare topic. It was based on real events, the relationship between Sigmund Freud and Carl Jung, and Sabina Spielrein (keira Knightley) evolved from a female patient with psychotic hysteria in mistress doctor, and then to a fellow psychiatrist.  
13. My boyfriend – psycho / Silver Linings Playbook (2012)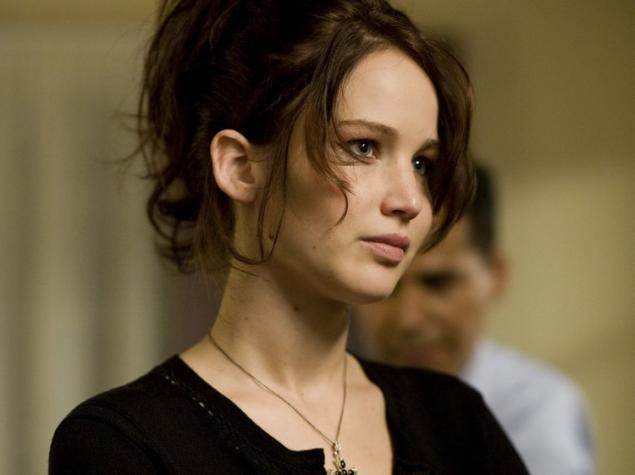 In this Comedy drama, a former school teacher, losing control of anger, returns to the family home after eight months of treatment in a psychiatric hospital. Waiting for his fateful acquaintance with the widowed young sexaholics. This is the case when the success of the therapy depends only on your own determination and efforts.
Bradley Cooper, Robert De Niro, Jennifer Lawrence and Jackie weaver reincarnated so amazing that the film was nominated for the award "Oscar" in all the acting categories.  
Also fun: 10 movies that inspire travel 10 films, imbued with the psychology of Carl Jung
14. Analyze this / Analyze this (1999)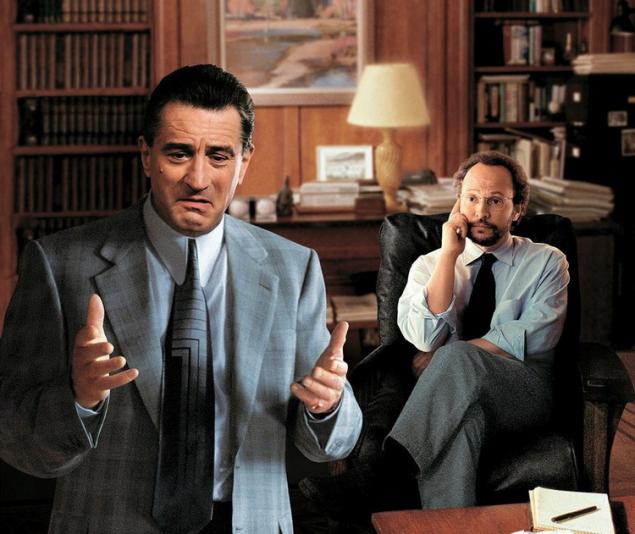 Crime Comedy about a powerful new York mobster named Paul Vitti who is on the verge of a nervous breakdown. The gangsters in shock. Boss crazy urgent need to help. Save Vitti from stress, anxiety and panic attacks have shrink Ben Sobel.published  
P. S. And remember, just changing your mind — together we change the world! ©
Source: cameralabs.org/10493-15-luchshikh-filmov-o-psikhoterapii