Filled with compressed helium balloon with a length of 92 m went up in the air from the airfield Cardington in the Central part of England. Flight of the Airlander 10 was successful: the balloon took off and landed without incident, and made several maneuvers to increase the speed of the movement. Aircraft with four engines reached a height of 152 m and has a top speed of 35 knots (about 65 km/h).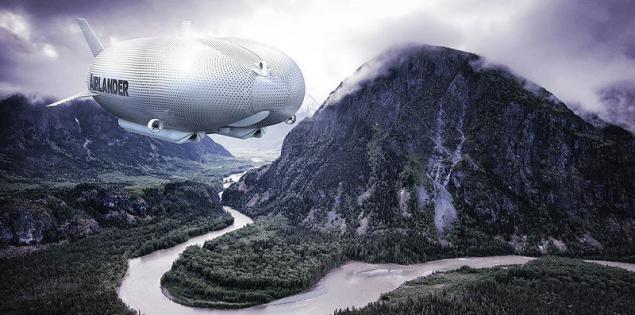 Although the largest aircraft was airborne for only 20 minutes, it has the potential to stay on top for a long time. As the helium runs out quite slowly — about 10% for the year — the balloon can stay aloft for up to three weeks.
SUBSCRIBE to OUR youtube channel that allows you to watch online, download from YouTube free video about the recovery, the rejuvenation of man. Love for others and ourselves, as the feeling of high vibrations — an important factor for improvement . Put LIKES and share with your FRIENDS!
www.youtube.com/channel/UCXd71u0w04qcwk32c8kY2BA/videos
Although Airlander 10 is planning to use for commercial purposes, LA is best suited for the transport of goods. On Board the balloon can be up to 10 tons. This mass greatly exceeds the mass in the traditional aircraft, the fuel is consumed much less. Another advantage of LA the ability to take off and land in almost any conditions. If necessary the ship can land even on the water or on a surface covered with ice.
Originally a British company Hybrid Air Vehicles has developed a balloon for the U.S. army, but LA was never used. Funding for the project was discontinued in 2013, and in subsequent years HAV managed to raise $4.4 million through crowdfunding, and to receive grants from the European Union and the British government. By 2020 HAV plans to increase the potential pressure on the Airlander 10, which will allow him to carry 5 times more weight of cargo. published  
Source: hightech.fm/2016/08/19/airlander