Method of grafting the bark is used when an adult or an old tree you want to graft one or more new (more winter-hardy, productive or disease resistant) varieties.
Then most skeletal (main) branches of a tree cut away from 70 centimeters to 1 meter from the trunk and grafted to the branch. With this method of inoculation is very important to leave two or three boughs uncircumcised, that they "drew juice" — otherwise the Apple-tree, weakened by a short cut, will die.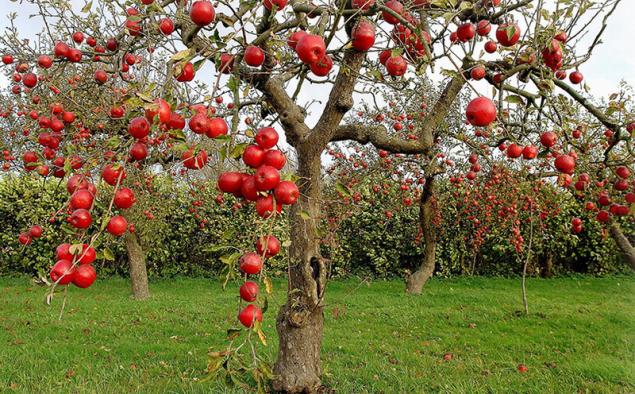 1. To wound is better healed, sand the area with a saw cut on the branch or garden grafting knife.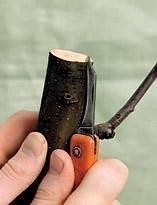 2. Make a vertical incision with a length of 4-6 cm on the bark of branches. The blade of the knife should reach the wood.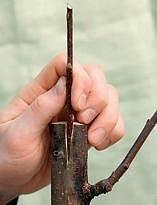 3. The back of a knife to slightly separate and open bark of the rootstock* — grafting stalk included more easily. (*Rootstock — root system and part of the stem to the vaccination site.)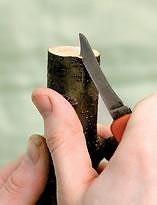 4. Make a oblique cut on the stem of the Scion (the optimal length of slice is 4 the diameter of the cutting.)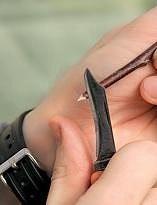 5. The lower part of the stalk is slightly taper to the back of the cut side so it will be easier to enter the handle the bark.
6. Insert the handle of the grafting varieties the bark of the rootstock (1-2 mm slice of the Scion should be over the saw cut).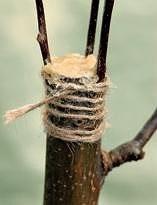 7. Tie the site of inoculation with string, plastic wrap or duct tape (sticky layer outside). If you use twine, coat the upper sections of the cuttings, the surface of the saw cut and longitudinal cutting garden pitch to vaccination had not been dried.
By the way
By grafting the bark on the branches are usually placed 2-4 stalk is then wound (cut) will be more evenly overgrown. In 2-3 years leaving only one, the most developed to the expanded vaccinations do not interfere with each other.published  
15 super ideas for a summer kitchen in the countryHow to make a wood chipper with your hands
Source: vk.com/dacha.life?w=wall-83256656_25373