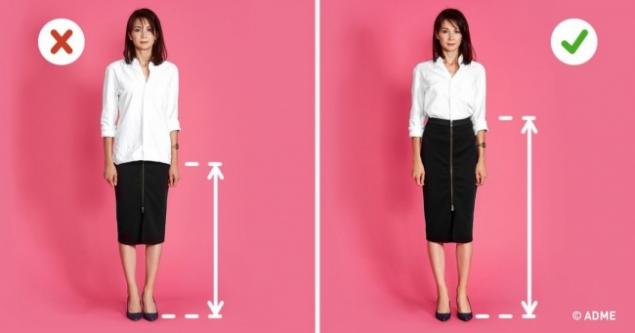 Every girl wants to look stylish, but unfortunately, not all fashion trends take into account the growth characteristics and shapes. In one case fashionable things look fine, in another they are literally "pruned" and add unwanted volume to the one who wears them.
The website
will show you how to avoid such problems. Here are six simple ways to be visually taller and slimmer.
Pick the "right" shoes and accessories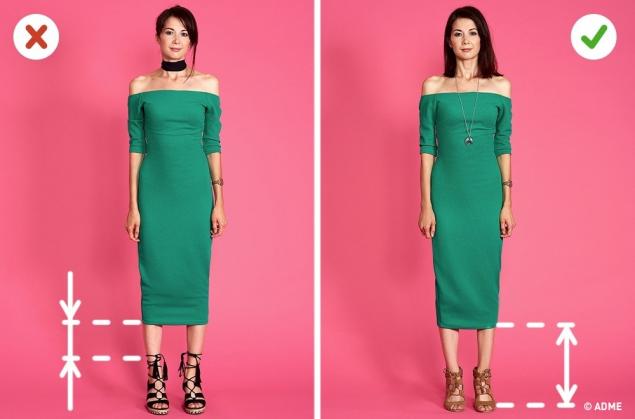 The easiest way to become not only visually, but actually is a heel. Great importance is the color of the shoes: Nude pumps and any other footwear neutral color will make your legs longer. Black footwear, especially with high lacing, on the contrary, shorten them.
Also, as you can see from our example, it is better not to use decorations that "cut" the image horizontally. For example, the currently fashionable choker. The neck looks thicker, and the whole figure seems low.
Be careful with prints, striped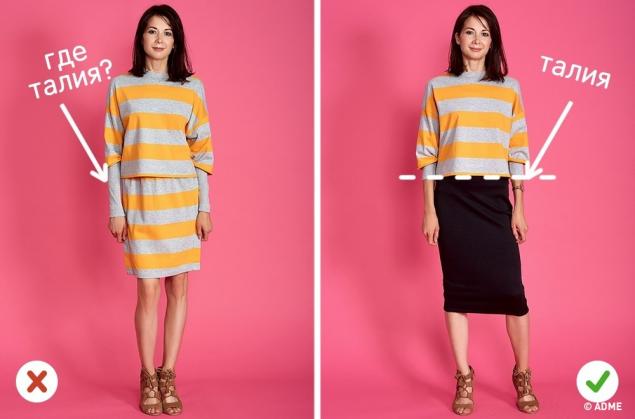 From this example we see that a fashionable stripe cannot be used in your way mindlessly. Horizontal stripes add volume, and the wrong mix of print and length of the skirt above the knee will make you visually lower a couple of inches. But the combination of a striped top with solid skirt MIDI, in contrast, elongates the silhouette.
Choose jeans and bags tailored to your growth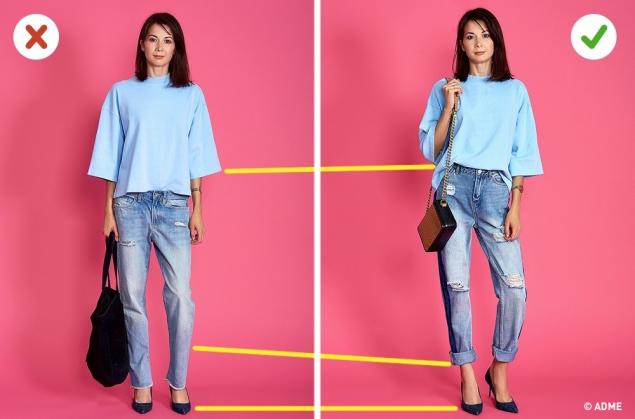 Cropped jeans with a small increase can further reduce it. Combine these jeans with heels and a short top (crop-top). Jeans with high waist will help you to adjust the height and look taller. Will help to pull the figure and accents the vertical lines — for example, the stripes lengthen the leg.
I would like to draw attention to the size of the bag. Best choice for petite girls small handbag of a width not exceeding 25 see currently Fashionable shopper will make your image more cumbersome.
Try Palazzo pants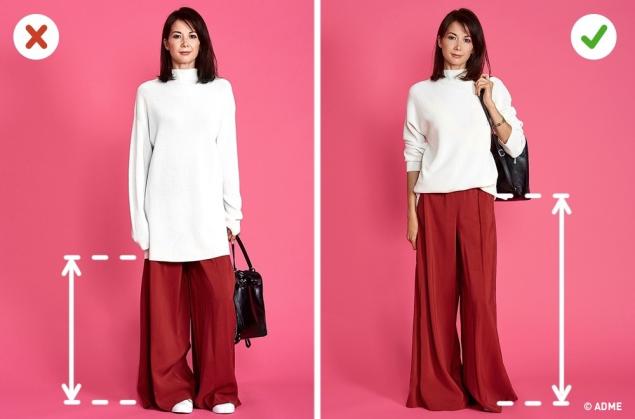 Palazzo pants are a great way to hide the high heels or platform having legs much longer and the growth is higher. Choose a calm concise model of monochromatic colors. A combination that never goes out of fashion many seasons — crop top and high-waisted pants. This technique is perfectly preserved the proportions of the upper and lower parts of the body and elongate the legs. If you chose as the top of a sweater or blouse, grab his narrow belt around the waist or, as in our example, tuck in pants.
Do not ignore the pencil skirt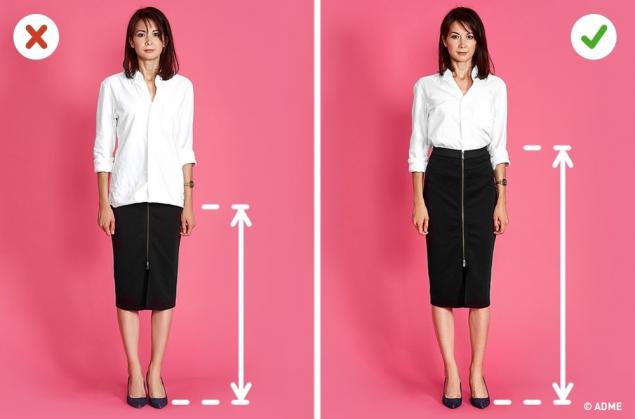 Special attention deserves the pencil skirt. It is perfectly slim, and also helps to look taller. If you don't have a short top, it will rescue you a white shirt is a must have at all times. In our case, it is required to fill inside so you will look noticeably slimmer.
Wear a dress shirt correctly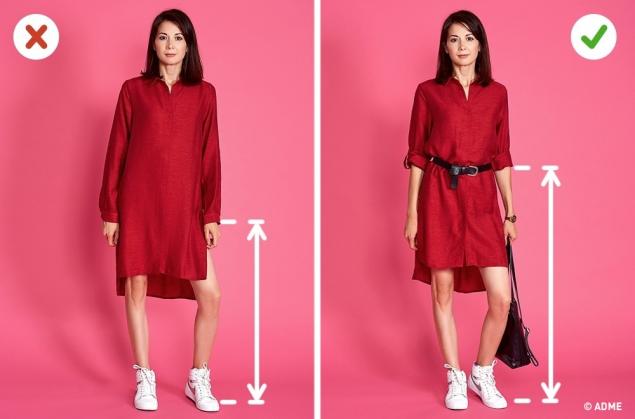 The shirt dress has a pretty interesting cut and fits almost any figure type. But on the low the girls a dress may look disproportionate, as if made for the person of high growth, besides, it can add volume to the waist area. However, it is easy to fix — just need to belt a dress-shirt with a belt and roll up sleeves. Perfect sleeve length for petite girls — 3/4. In addition, it is best to choose a monochromatic model.
Stylist and model Elmira Latypova,
makeup artist Albina Khisamova, stylist Anna Bazhenova,
photographer Roman Zakharchenko specifically for
the WebsiteSee also
9 tricks from the photographer on how to look perfect in the picture
10 tricks from professional stylists who will make you higher
via www.adme.ru/tvorchestvo-dizajn/10-tryukov-ot-professionalnyh-stilistov-kotorye-sdelayut-vas-vyshe-1301765/