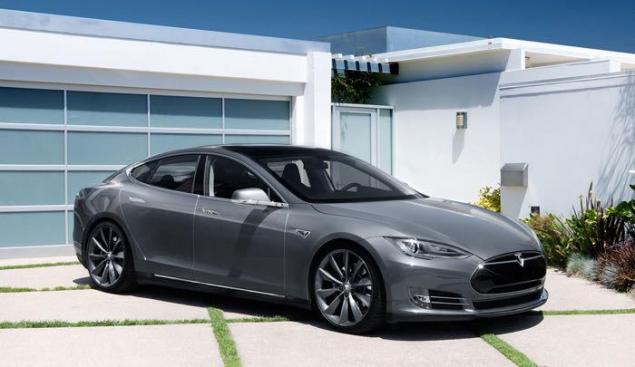 Elon Musk announced that Tesla cars will have a new option - the battery is 100 kWh for the Model S and Model X, supporting recently entered driving mode, officially called «Ludicrous Mode».
More than a year ago, Tesla Model S has received the so-called «Insane Mode», which allows to accelerate from 0 to 100 km / h in 3, 2 seconds. About a month ago I was introduced «Ludicrous Mode», which reduced the acceleration time 2, 8 seconds.
Announced today, the ability to upgrade the battery reduces the acceleration time in the new Model S mode, up to 2, 5 seconds. This figure is a record - no mass-market cars that exceed it, and only two cars in the world bypass it (the Porsche 918 Spyder and LaFerrari)
. In addition to the new battery outstanding acceleration time increases the cruising range on one charge up to 507 km for the Model S. This result is also a record for electric cars. Model X with a new battery will be able to travel 465 km. Previously, the maximum range for these models is 435 km and 403 km respectively.
Possible running on a single charge is one of the major constraints for electric cars, and many manufacturers are striving to raise the bar. Late last year, Porsche has promised to introduce electric car that can travel 500 km by 2019. A week ago, Volkswagen announced the presentation of a car with mileage of 600 km, in October. However, to date, Tesla holds the leadership.
upgrade cost to current owners of cars is 20 000 $, which is more than the difference in price between the old and new modifications on the site. Elon Musk explained that the need to recycle old batteries for replacement.
Source: geektimes.ru/post/279758/