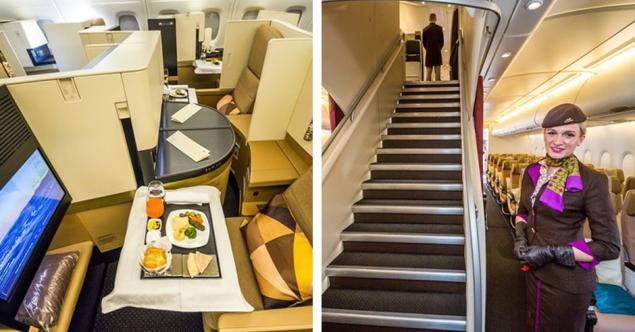 dream of many to go somewhere, lying on a luxurious king-size bed, as ever, is close to reality. Airline Etihad Airways took a step further in this direction, and all on board the A380 has created a whole apartment! < Website invites the reader to look at what it looks like a special board for the most comfortable travel.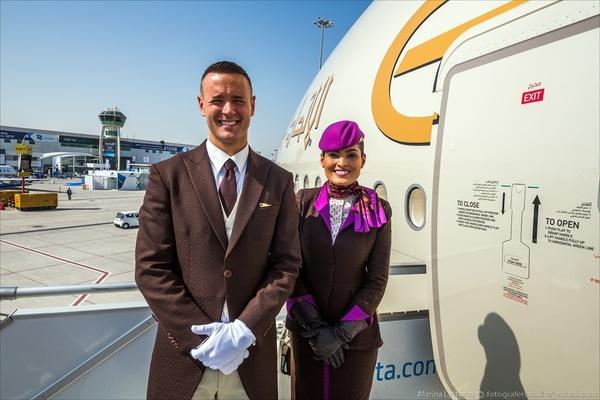 Source photos: Pikabu.ru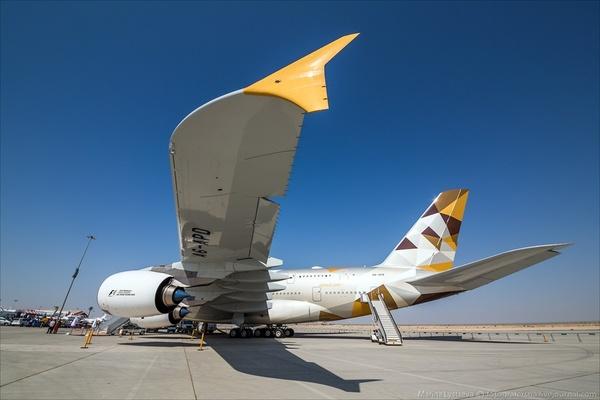 Just over a year ago, the airline slightly modified livery and became the first colored board the A380 instead of the emblem and flag of the United Arab Emirates on the keel struck a pattern of colored triangles.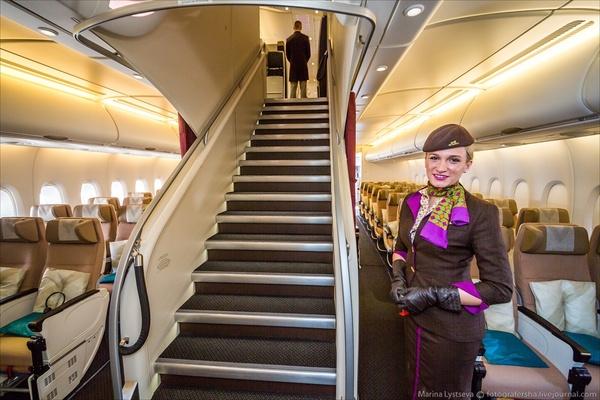 Airbus A380 - a two-story, he places 4 types: economy, business and first class residence. On the upper deck are suites.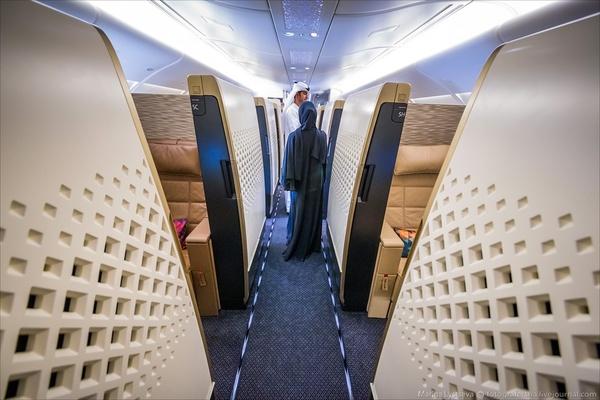 Residence two passengers to the right of the stairs. On the area of ​​12 sq. m housed three rooms: a living room (which is also a dining room and a cinema room), bedroom and shower room with toilet. Residences personal butler service, who have been trained in a London hotel Savoy.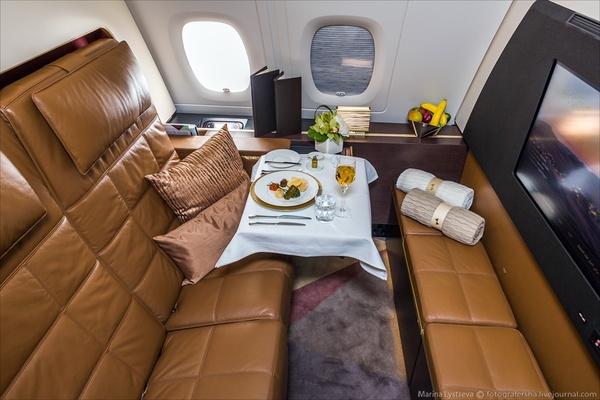 Flight in a residence (on board the A380 is one) of Abu Dhabi, for example, in London will cost 77 thousand. Dirhams (approximately a little more than 1 400 000 rubles ). In this case the tickets are already sold out almost a year in advance.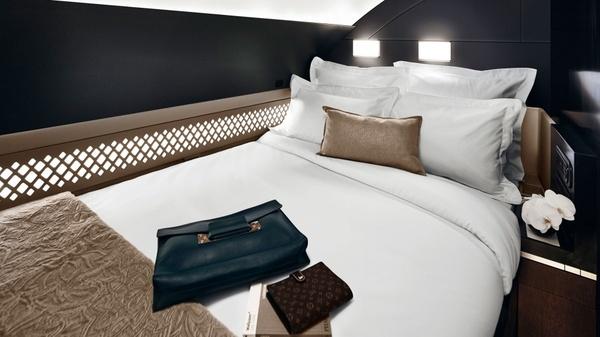 bedroom with a full bed.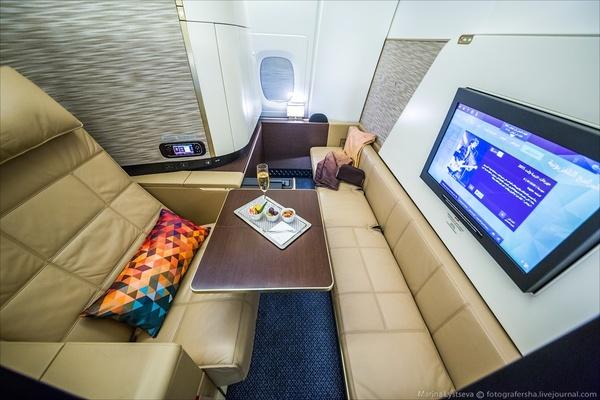 first-class cabin on a passenger looks a bit "easier": an area of ​​about 5 square meters. M. The ticket on the same route, Abu Dhabi - London, worth 31 to 36 thousand dirhams, or 580 rubles

...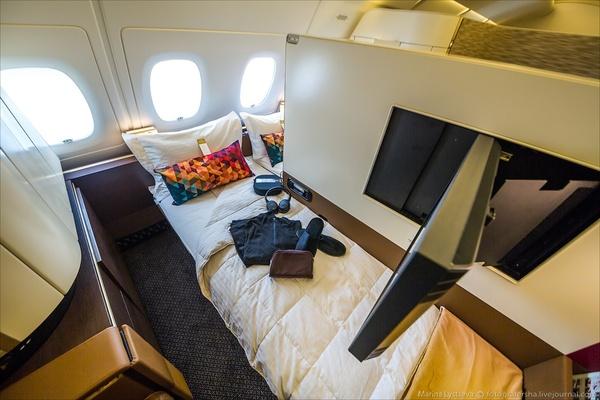 If you omit the partition, you can chat with a neighbor in the area of ​​the window. To avoid confusion, the second half of the partition does not fall.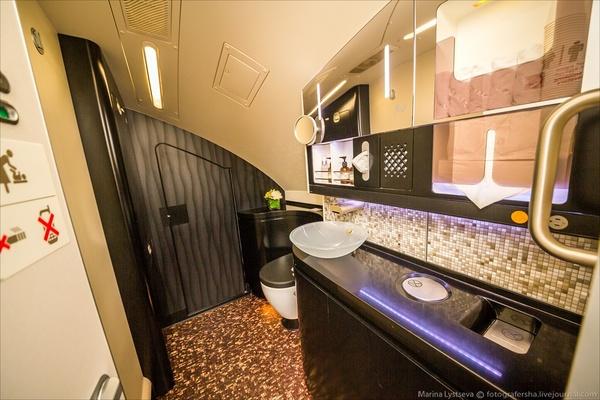 First-class toilet with plitochki "at home».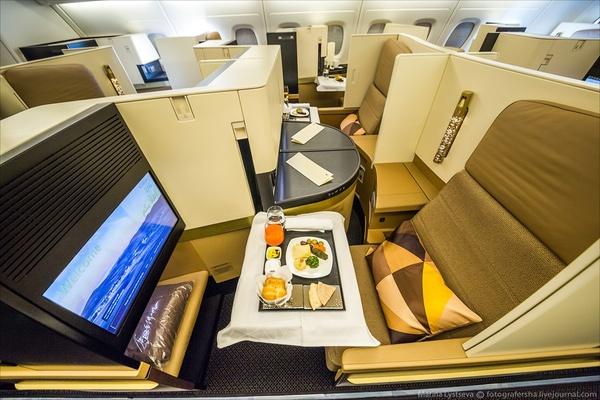 Go to the business class. Here, everyone sits in his cell with a partition, which rises at the touch of a button from the remote. The chair converts into a horizontal bed.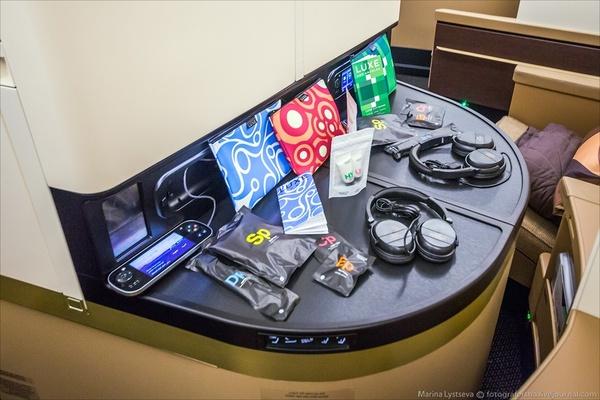 Set for passenger - socks, earplugs, toothbrush, comb and other road-usefulness pleasantness

.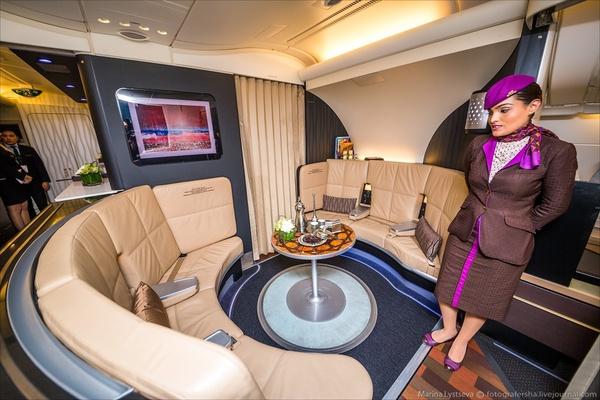 In the tail of the plane on the upper deck lounge - bar with sofas for business class passengers

.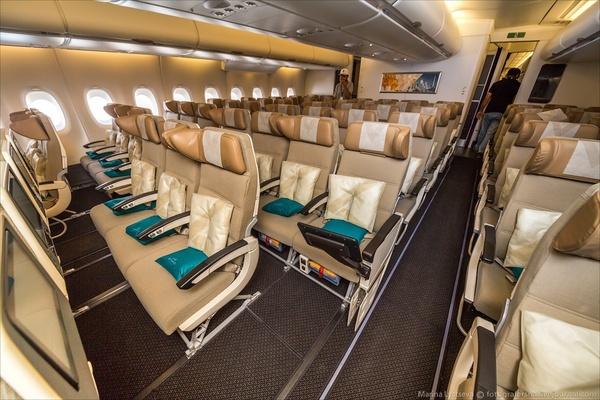 Go down and go to economy class. Finally someone guessed make a more comfortable cushion with a cut.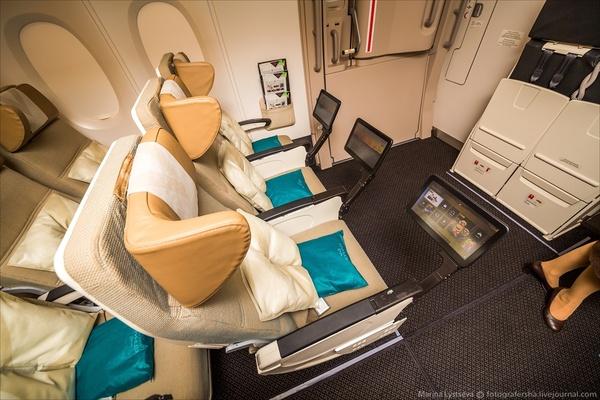 Places in emergency exit for passengers and cabin crew.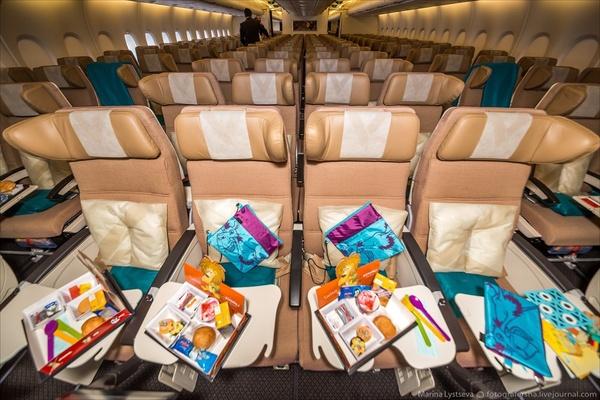 Baby Sets.


cockpit.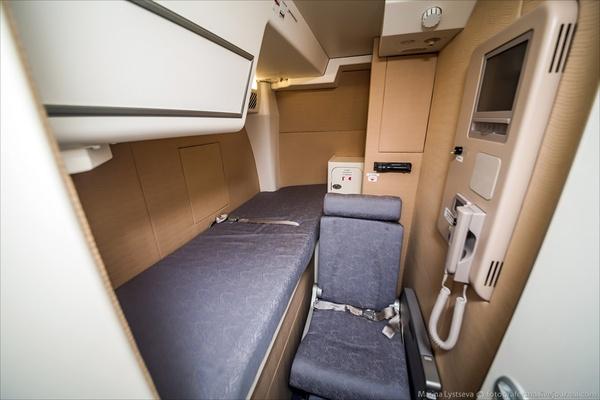 Immediately destinations are beyond the control of the crew cabin. There is a chair and a bench, place enough to take a nap a few hours, one of the pilots.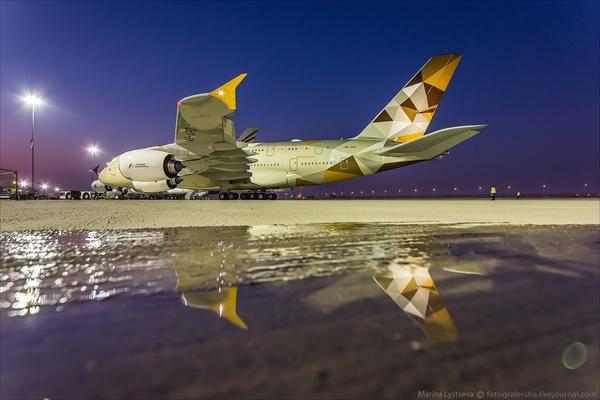 via pikabu.ru/story/vot_tak_vyiglyadit_puteshestvie_na_bortu_samogo_shikarnogo_samoleta_v_mire_4385984