Recently, one of the most popular gifts for the newborn became
cake diapers. It is not only beautiful, but also useful gift, which is sure to find its use in the house, where you just have a baby.

If you do not know where you can purchase a unusual cake , then you can do it with your hands, the more so because it is so simple!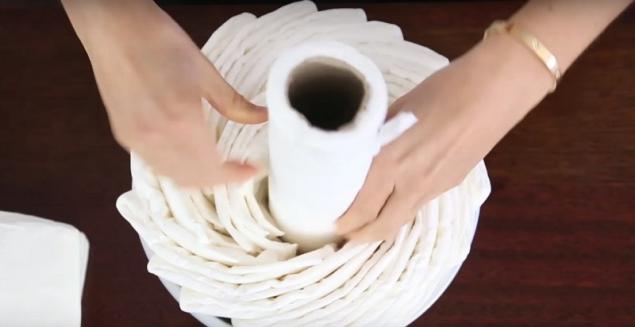 How to make a cake from pampersovTebe need
75-100 diapers decorative ribbon gum studs round cake stand for the round baking dish with different diameters sleeve of paper towels decorations for the cake < /

Master-class on making a miracle cake see in this video.



Share with your friends this amazing idea, as well as find out about the most essential life hacking for new parents!