These motorcycle helmets with ears of Russian motostudii Nitrinos have been specially created for girls who like motorcycles and cats. Altogether there are 12 original and attractive options Neko-helmet, in each of which you will feel like a real Catwoman.
The helmet has a removable lining made of 100% polyester, as well as double, ventilation. Price: 495 - 590 $. Koshkoshlem also can be made according to your own design. Fiberglass ears firmly attached to the body of the helmet, but in case of accident, they are destroyed without endangering. To reduce aerodynamic drag, ears carried through. Thus, up to a speed of 100 km / h, the ears do not create additional resistance.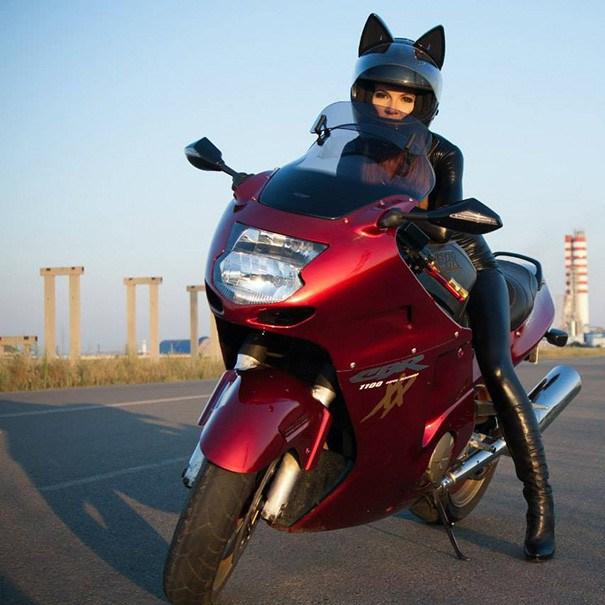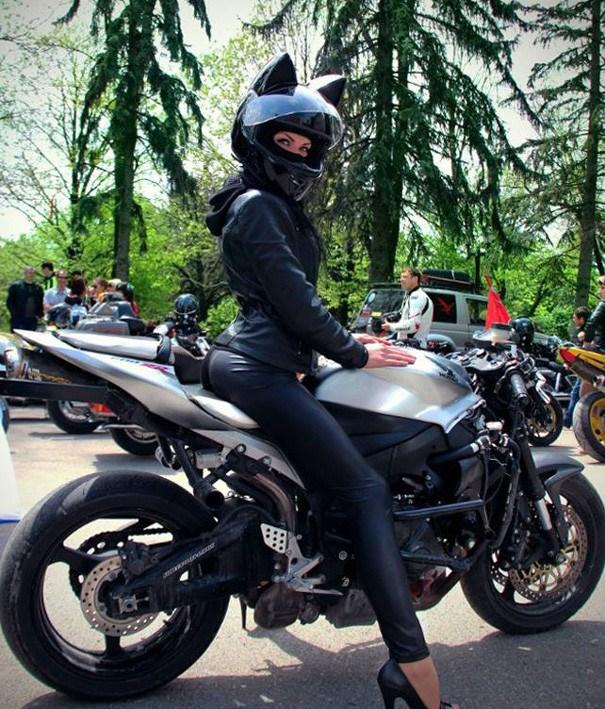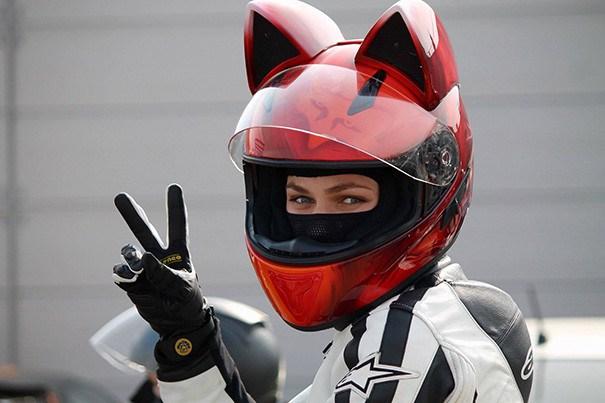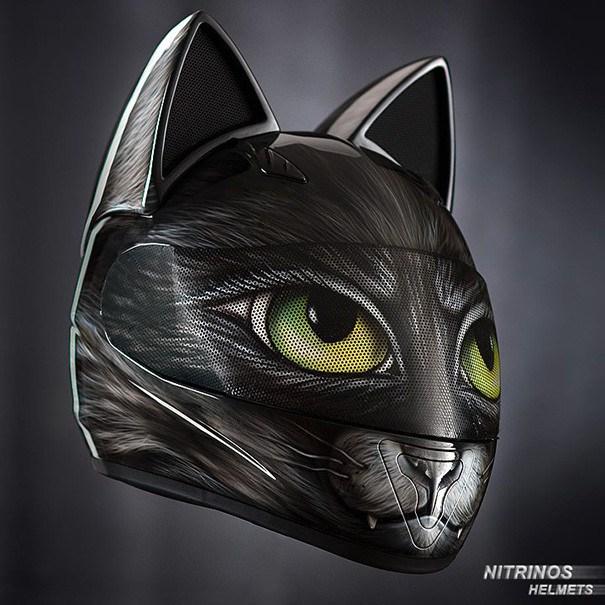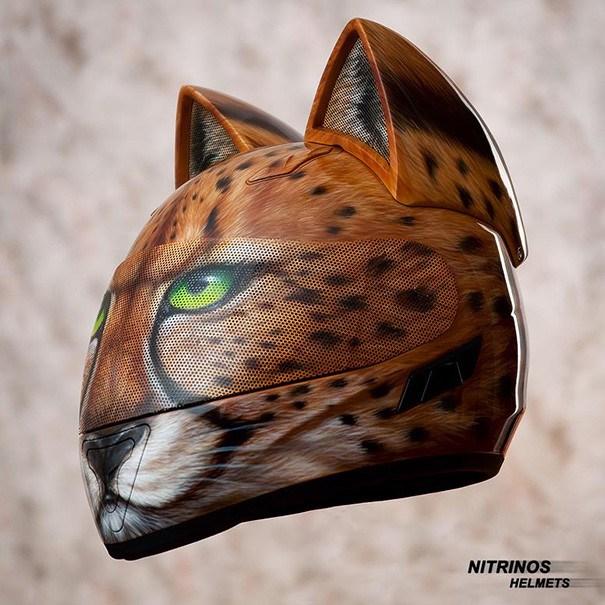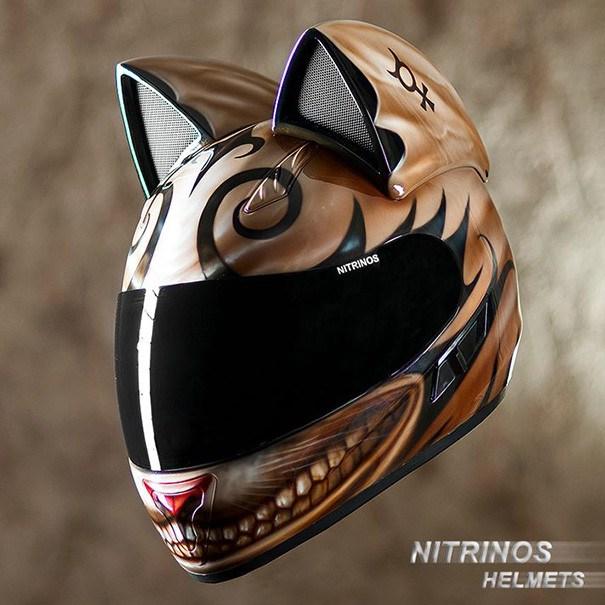 Loading ... Loading ... Loading ...
Liked? Share with your friends!
Loading ... Loading ...