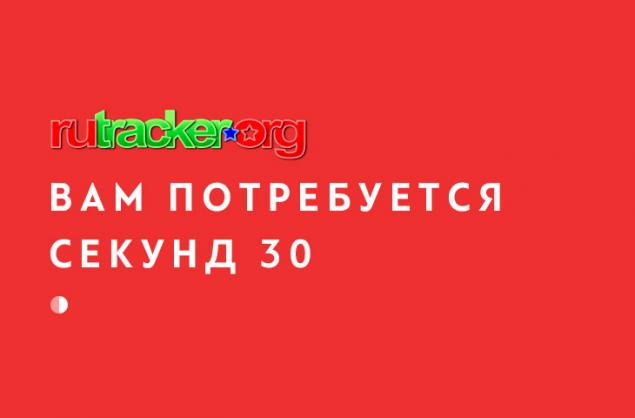 Moscow City Court permanently banned RuTracker. Shortly before administration camogo popular Russian torrent tracker has decided to conduct a survey among users of two points, the essence of which was that, if removed at the request of holders of distribution or leave, even though under the threat of eternal lock. Because as much as a million people are 67% of voters have decided in favor of maintaining the content. Like, let the block, and we will find workarounds. For those who have not tried to fight back the vagaries of Roskomnadzor,
Website publishes five effective ways.


1. friGate h2>




Perhaps the easiest way to get around the lock and not to use every time anonymizers. "Frigate" - is a browser-based application that runs only through dedicated proxy servers, which minimizes the loss of speed. No registration is required.

Click the link, select the browser, which is constantly in use, install the application. More than anything else to do - go to the site you want, everything else Frigate DIY.


2. Ninjacloak h2>




Another free browser anonymizer which successfully block your data, even with the firewall enabled. Procedure same.


3. Anonymouse h2>




Anonymizer with the telling name will help you to access any blocked site - just enough to drive a URL-address. The site itself gives you a proxy through which you can surf safely, without installing any application.


4. Tor h2>




"A ray of light in a dark web" - about TOR know, even those who never sёrfil in the darknet. Over the years he has become an indispensable fighter with a set of government censorship on the Internet. With the help of the same name, and the system browser proxy inbound and outbound traffic is encrypted to ensure anonymity of the network. Thus, TOR not only gives access to darkvebu, but also successfully operates in the "normal" Internet. TOR can be installed on the smartphone.


5. Zenmate h2>



With this plugin, you can literally two clicks fully encrypt all traffic coming from your device - enough to register (without SMS) and view their favorite sites that something is not liked Roskomnadzor - for example, PornHub. Hola we advise did not, as the service is far less secure. Researchers have proved that if you use Hola, then with your internet addresses can view various unpleasant things until the child porn.



Text Stepan Nilova source FurFur

via factroom.ru