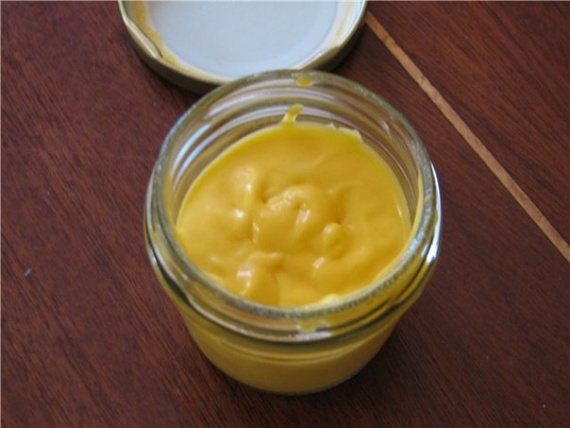 Whipped cream shea butter.
* 8 hours. Spoonfuls of shea butter;
* 4 tsp. Liquid base oils;
* 4 tsp. Of distilled water or aloe juice;
* 30 drops of essential oil.
Shea Butter - ideal base for whipped, light cream, has a soothing, moisturizing and regenerating properties. This cream can be used for skin after depilation and for sensitive, non-intact skin. He quickly soothes the skin, removing irritation and redness.
Shea butter - one of the best oils that make the skin hydrated, supple, has a rejuvenating effect.
In use as a base oil, jojoba oil and almond oil in a ratio of 1: 3.
Of the essential oils are best suited Roman chamomile oil and lavender in the ratio 1: 2.  
1.Maslo SHI room temperature rub the spoon to a paste, and then begin to whisk mixer or whisk.
2. When the oil becomes air, gradually begin to introduce liquid oils.
3.Continue whisk and add the water in portions (aloe juice).
4. When the cream is smooth, add the essential oils.
The cream is ready! Yield: 200 ml of cream.