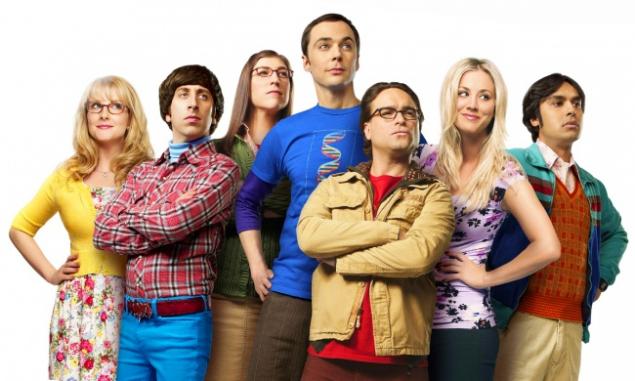 Soaps come into our lives. Some of the viewers they became mandatory daily ritual. They are unobtrusive and, therefore, are the perfect backdrop to simultaneously go about their business.
For those who want the ease and good humor,
Website I made a compilation series that pleased us in 2015. Feel free to take away yourself!


The crash h3> Catastrophe




English teacher meets an American advertiser. After a fleeting romance heroes parted. And all would do, but it turns out that an English girlfriend pregnant. Both heroes a little over 40, and they were not going to raise a family. Just a little bit - and break out the drama. But the disaster did not happen, and the characters funny, sad, interesting to begin to build a family life.


Crazy ex h3> Crazy Ex-Girlfriend

Lightweight, mischievous, musical series about a lonely girl, Rebecca, who after 10 years of encounters his first love is unrequited. She throws the prestigious position of a lawyer in New York and leaving behind loved ones to the sea and the sun. Even at school, Rebecca was considered a "wonderful girl" and her studiously avoided. In the struggle for the chosen character gets into ridiculous situations and makes the most crazy things.


Brooklyn 9-9 h3> Brooklyn Nine-Nine




Excellent comedy series about the everyday life of police officers. The protagonist Jake Peralta always enjoyed his work. His innate sense of humor and cheerful attitude to life of man transformed into a holiday job. Until then, until he came seriously minded new chief - Ray Holt. And it seems all the jokes and frivolous attitude in the department came to an end ...


House of Games h3> Playing House




Childhood friend Maggie and Emma grew up together. Emma made a successful career and a great chance to move to China, and Maggie married and expecting a baby. But once Maggie learns that her husband's affair. She filed for divorce, and Emma throws a high-paying job and decides to help her friend to raise a child. From that moment in the life of the heroines of the fun begins - because they both have to motherhood ...


Old age - no joy h3> Getting On




Comedy series about the everyday life of a nursing home. Despite the depressing place, a nursing home becomes the epicenter of funny situations. In this place all queer - and patients and staff, and even the ridiculous bureaucratic demands. It happens all - life, tears, love, but despite this, there are many reasons to laugh!


Better Call Saul h3> Better Call Saul



The story of the trials and tribulations that have to be overcome Saul Goodman, a lawyer in criminal cases in the period when he was trying to open his own law office in Albuquerque, New Mexico. If you like "Breaking Bad," and you will enjoy this show, in which a bunch of sparkling humor and unexpected plot twists.


Vice President h3> Veep



This series is called "show for clever." There jokes fired at the speed of light and constantly ridiculed the mores of political managers. Selina Meyer - Vice President, spinning like a squirrel in a cage, but most of its energy is spent on correcting errors subordinates. Her team is constantly snapping and sobachatami with each other, trying to catch Celine on nonsense and put it in an awkward position. But clever cheeful and cheerful heroine worthy of coming out of all situations.


The Big Bang Theory h3> The Big Bang Theory



Great, kind and funny series, which is from 2007. During this time, the story of four young scientists gained a huge success. Great acting, sparkling humor, scientific statements, the vicissitudes of love - it all looks the same breath. For some viewers watching one or two episodes of the famous series he has become a daily family tradition.


Blackish h3> Black-ish



Andre "Dre" Johnson - a successful black American. It takes a high position in a corporation, successful and living a great family life with his wife and four lovely kids. But one day the eldest son said that having white skin - it means to be a man of high society. He is struggling to become less black and even change the name. The family starts skirmishes, and the protagonist is trying to show his son that skin color has nothing to say.


Two and a Half Men h3> Two and a Half Men



Filming of the series ended in 2015. This is the story of two brothers living under one roof. One of them - an inveterate bachelor, and another - diluted. They constantly give birth to the love affair, and in his spare time, amorous adventures bring ten year old son Alan - Jake. They are trying to make him a real man, and sometimes enlighten it in inappropriate for his age matters, teach the game of poker or flirting with girls.

12 elegant series 2015, you could miss

20 best films of 2015

via www.chucklorre.com/index-bbt.php