We all love a strong, deep and touches the soul movies. But lately, their leaves so little! ... < Website is about six films that brighten up a dull winter evening.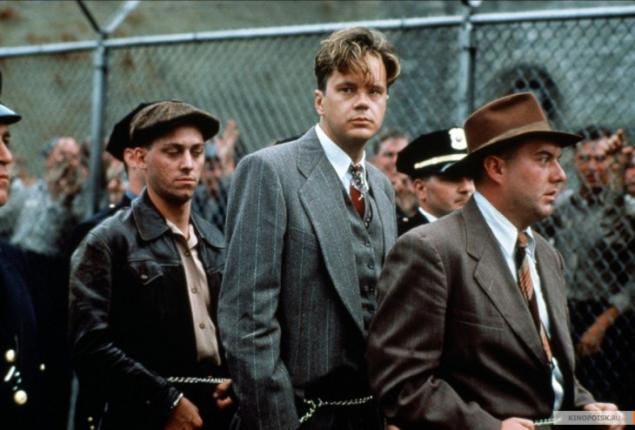 1. I - Sam (2001) h3> Sam Dawson, a 40-year-old man with intelligence 7-year-old child, who works as a waiter. He would be difficult to survive with such data, if not the daughter, the fruit of a casual connection. Lucy grew very normal person and could take care of her father, but local social services took her father. Sam wants to return his daughter. For the conduct of the case, he hires a lawyer Rita Harrison. As the work on the case itself Rita gets a few lessons about what it means to be a parent ...




2. The Shawshank Redemption (1994) h3> A successful banker Andy Dyufreyn accused of murdering his wife and her lover. Once in prison called Shawshank, he is faced with the brutality and lawlessness reigning on both sides of the grid. Anyone who gets into the walls, becomes their slave for life. But Andy, armed with a lively mind and a good heart, refuses to put up with the verdict of fate and began to develop an incredibly daring plan his release.

Members IMDB called this film the best in the history of cinema. We would not be so categorical, but it really is the best film about how important it is to continue to fight until the very end and never, never give up.




3. The Blind Side (2009) h3> affluent white family takes to his thick, illiterate homeless Negro teen and helps him become a sports star and go to university.

The film is all at once: about stereotypes, about the struggle of good and of how important it is to move forward, no matter what.




4. Marley & Me (2008) h3> A young journalist and his wife moved to another city for a new job. They have big plans: buying a house, children ... But first, they give birth to a dog. Who would have thought that she would be a major challenge in their lives.

The film, which must see all the young couples going through a difficult period in its history.




5. The Boy in the Striped Pyjamas (2008) h3> The story occurring in the Second World War, seen through the eyes of an innocent and unsuspecting of Bruno, the eight-year son of the commandant of the concentration camp. His forbidden friendship with a Jewish boy on the other side of the camp fence, ultimately, leads to the most startling and unexpected consequences.

The story of true friendship, of true innocence and about what a strange and scary face is at war.




6. Billy Elliot (2000) h3> The son of a miner must get involved? There is no doubt: Only in boxing and boxing. But the 11-year-old Billy Elliot on this account had an opinion. He was in love ... ballet.

His father and older brother Tony into a rage when they find out that he had "exchanged boxing" less "manly ballet." Only the sharp-tongued Mrs. Wilkinson in Billy maintains his desire to dance, and he gets the chance to go to the Royal Ballet School.

How to live, if the whole world is against you, and even your friends and family? That movie is really about. Highly recommended for viewing!





via lifter.com.ua/post/1982