The company Colas from France started production of a new type of pavement «Wattway» with built in his giant solar panels, intended for the production of electricity.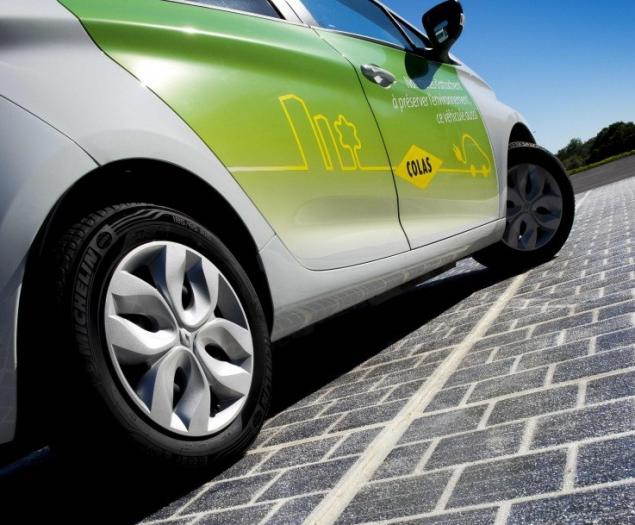 Surface
«Wattway»
, is positioned as the "Solar Road» (The Solar Road), - it is the fruit of five years of research and development of the French company Colas together with the French National Institute.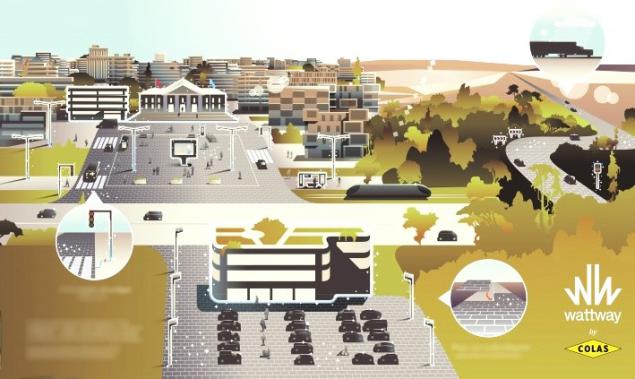 "The panels can be used on any road around the world and are able to withstand all kinds of vehicles, including trucks. The thickness of the coating is only a few millimeters, but at the same time, it is extremely durable, zanosoustoychivoe and has a long service life. «Wattway» is set right on the sidewalk without any additional engineering work "- said in a
заявлении Company
Colas.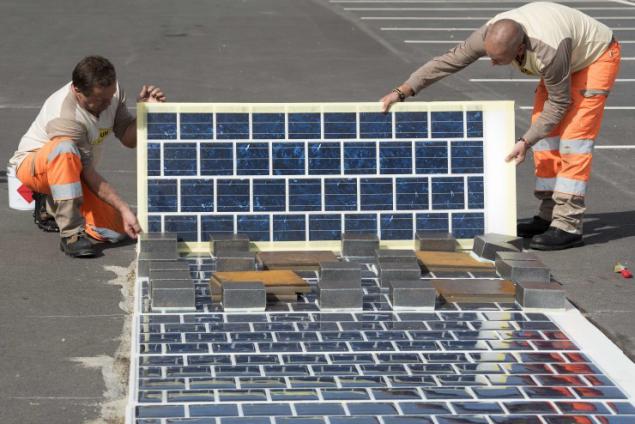 The electricity generated by a 1 km panels «Wattway», will be enough for the organization of street lighting city with a population of 5000 people. This energy from the coating «Wattway» In addition to providing electricity elements of road infrastructure (street lighting, lighting signs, traffic lights and power supply, etc.), can be used for power supply of offices and homes. For example, 20 square meters of panels can generate electricity to supply a house (without heating).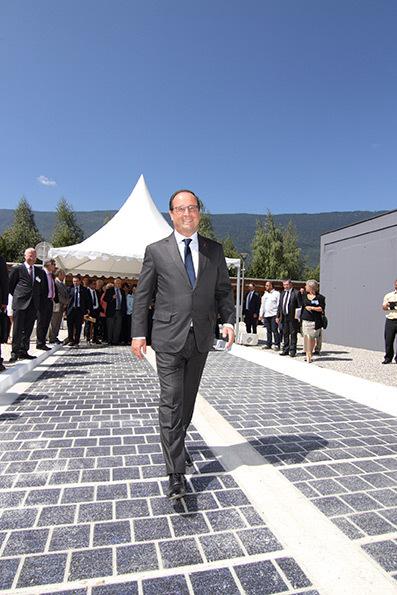 The system is also being considered for the future development of "smart road", through which it will be possible to better manage traffic, organize information on the state of roads and the need for their maintenance, as well as to charge electric vehicles.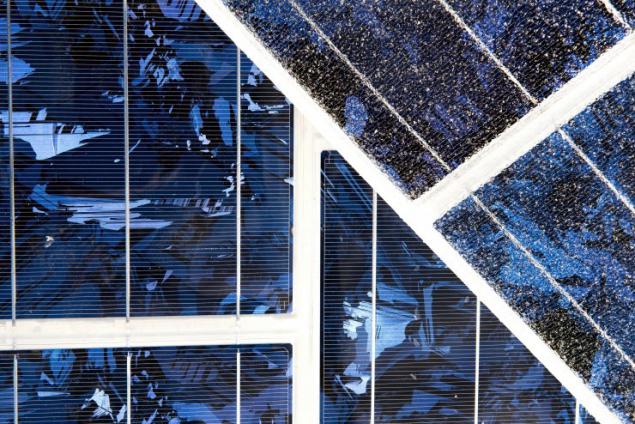 The concept of covering «Wattway», with built-in support of its solar cells, is unique and has no analogues in the world. Solar energy "collected" by the thin film of polycrystalline silicon is converted into electricity. On the lower side of the panel unit is installed with a lateral connection unit having electrical safety elements.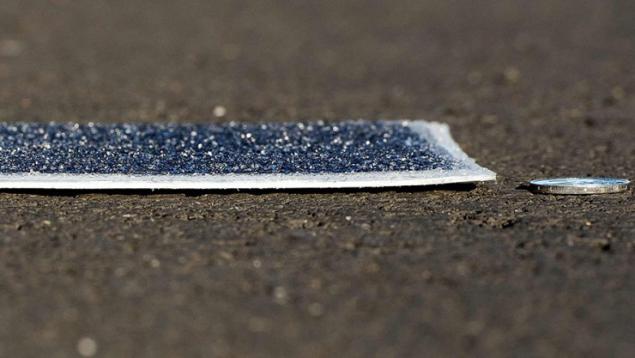 "Today, our coverage« Wattway »is a unique global product. "Sun Road" will play a role in the transmission of electricity, and is the "building block" in the construction of 'smart cities'' - Chairman and CEO «Colas» Hervé Le Bouc.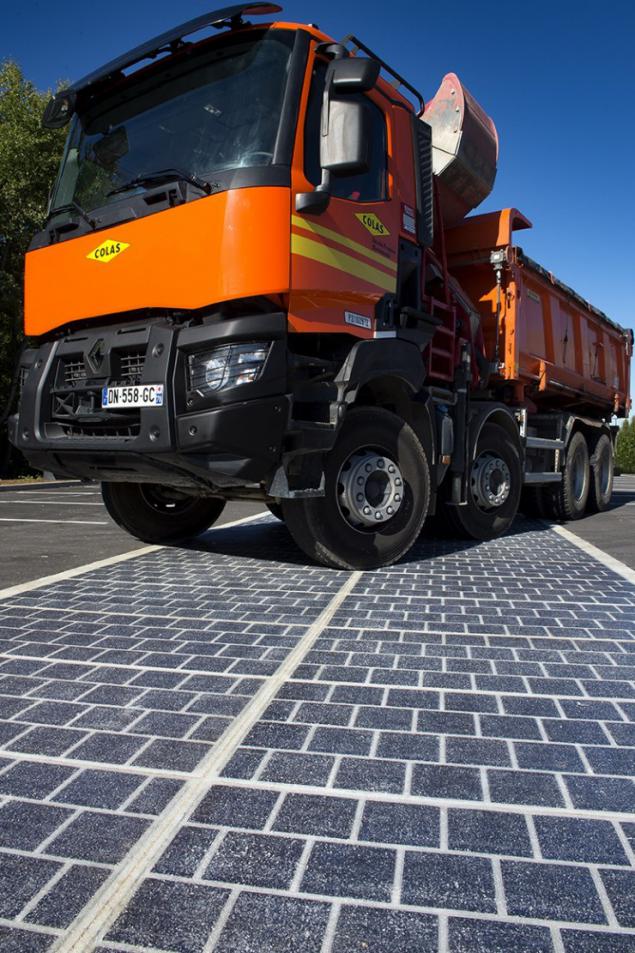 The developers note that the road is unique in the power generation and the possibility of transmission. With this technology it will be possible to provide separate power supply for sparsely populated areas, where relatively expensive to conduct electrical networks from traditional energy sources.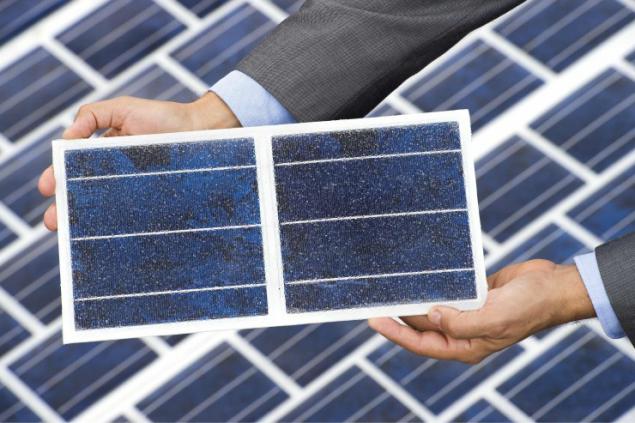 We note that recently more and more companies are engaged in the ideas of "smart road" or so-called "road of the future." We recently
publish news that the UK will experience a "road of the future" that can be recharged electric vehicles on the move.
Source:
geektimes.ru/post/264250/