Nearing the end of the first school semester, and students already struggling are waiting for holidays. It is unlikely that children will miss their classes, but then the school is fun. Friends, changes, spontaneous protests against salted insufficiently meatballs in the canteen, and, if lucky, a fascinating dialogue with the teachers in the pages of the main student paper - the diary.
< Website I am sincerely pleased that in this age of high technology and traditional electronic diary notes of red paste is not yet extinct. We have collected for you to Pearl, who shared in the network former and current students.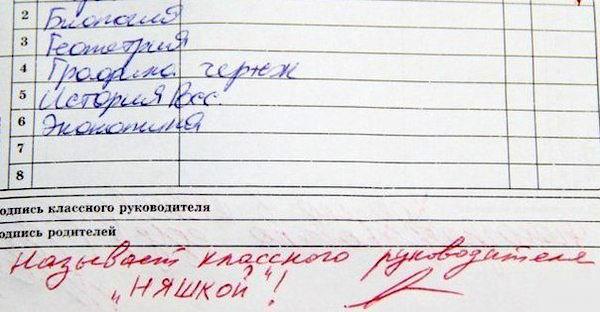 A terrible crime.
Young Physicist offend anyone can.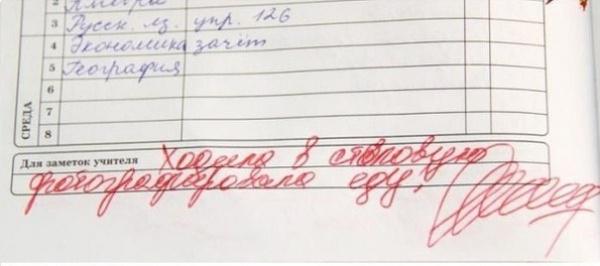 The first rule of the cafeteria - no paparazzi.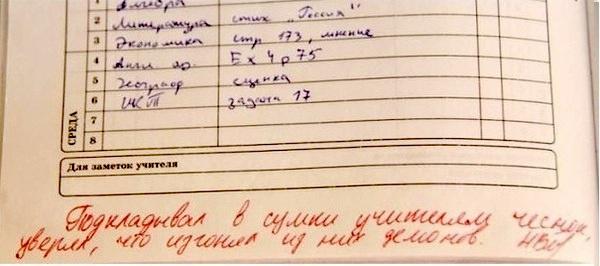 I fought for their immortal souls.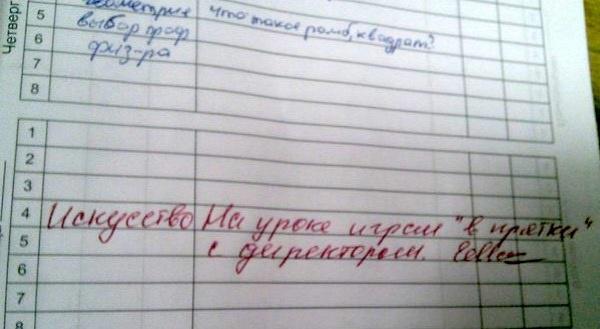 Who would refuse the director if he wanted to play?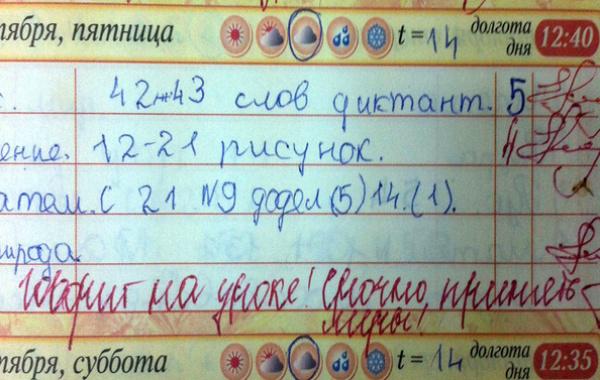 Gag or scotch?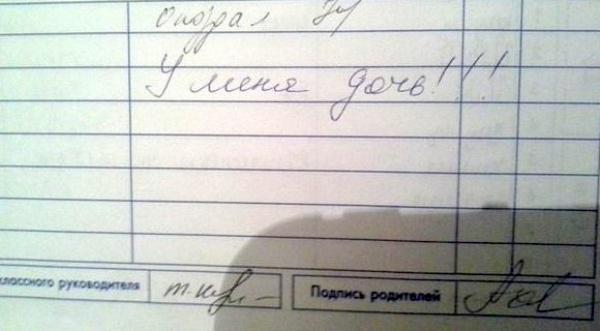 That awkward moment when the teacher is not sure of the sex of the child.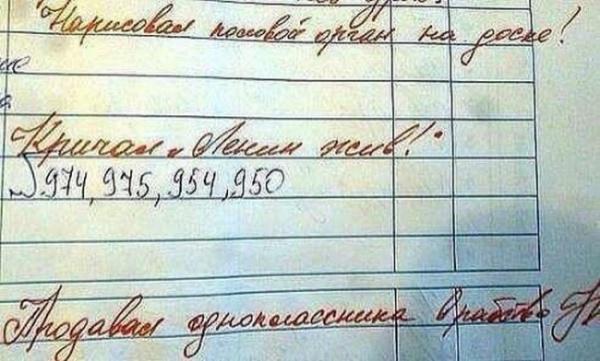 As I live boring.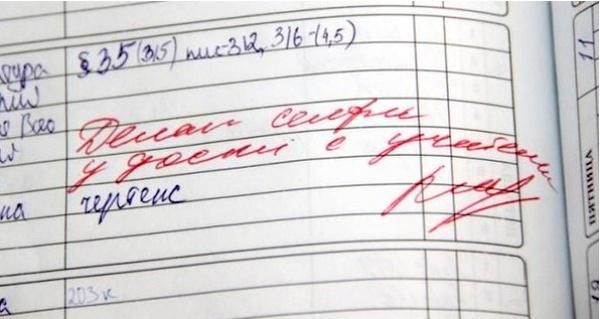 If the teacher involved in the Self, who wrote the note?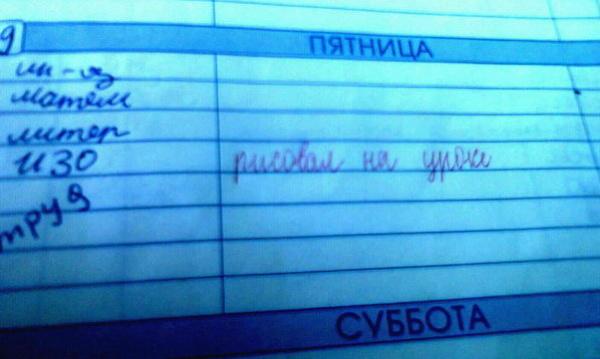 Survived. Dared to draw on every lesson.
Hunger is not aunt still not begin to sell.

He changed his mind.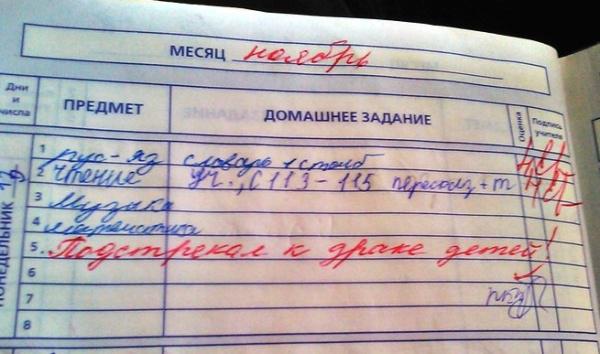 Instigator of 2 «A».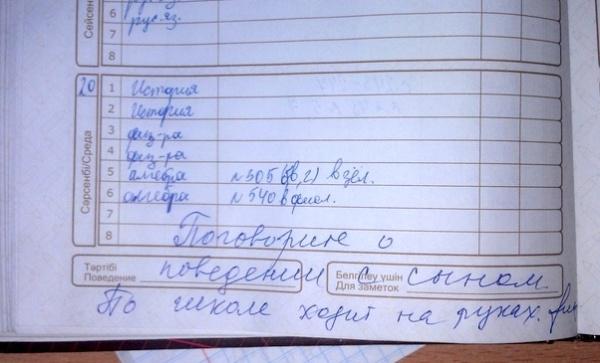 Just not on the eyebrows.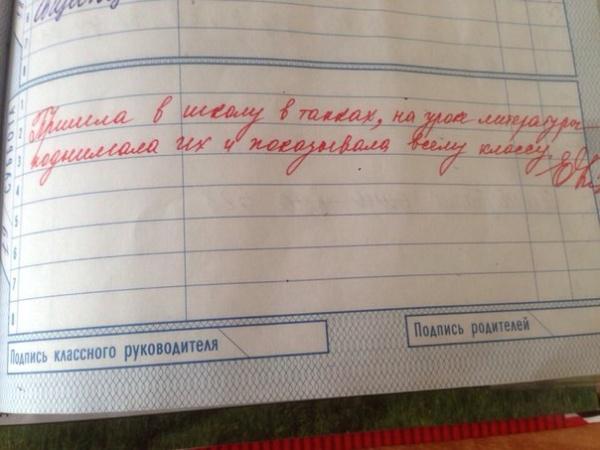 Maybe it's just such smenka?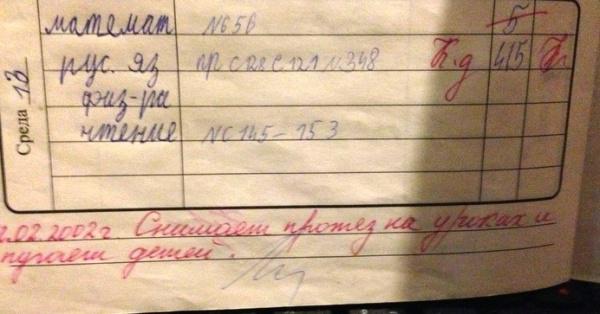 And we think that today's children do not scare so easy.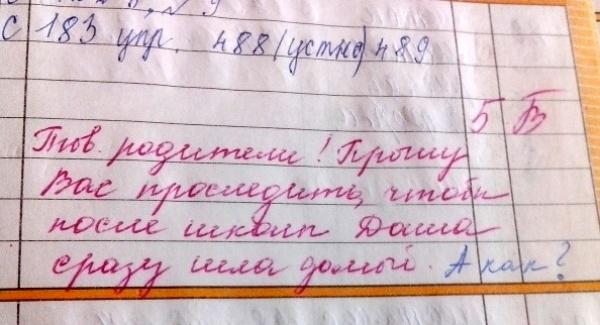 Really, how?
What just not do, if only not to go to the board.
Just for the kids were too many people.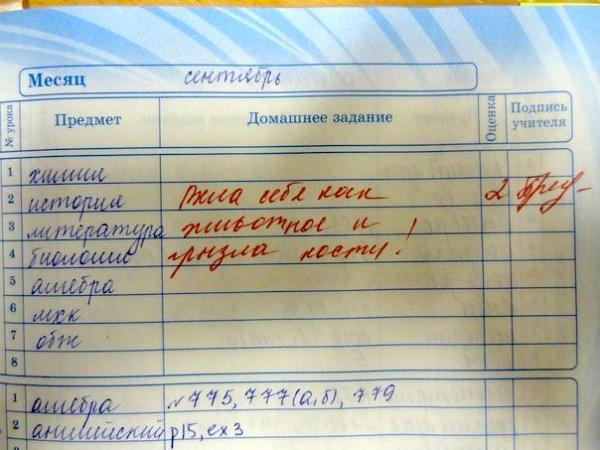 Forever school feeding problems.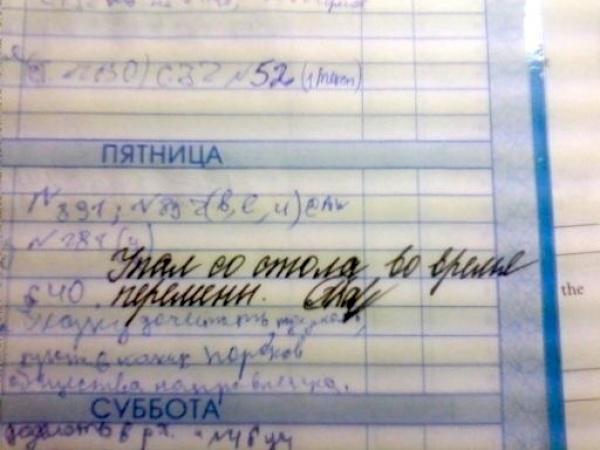 The main thing that managed to climb to the top of the lesson!
Website using materials kp.ru
See also the other parts Collections:
Entries in the diaries. Part 1
Entries in the diaries. Part 2
Entries in the diaries. Part 3

via www.adme.ru/zhizn-marazmy/20-zapisej-v-dnevnikah-posle-kotoryh-my-zahoteli-vernutsya-v-shkolu-757160/