The style, which draws world-renowned Canadian artist Rob Gonsalves, some called surrealism, but the name of "magical realism" suits him much better. Pictures Gonsalves - it is always a magical union of worlds, subtle metamorphosis flow of objects from one incarnation to another. The artist seemed to hint to us - everything in the world is interconnected.
Rob began to draw his first work at age 12 - he was interested in architecture, perspective, all kinds of designs. Artist and now gives a central place in his work architecture, but now he is building an illusion. Yes, so skillfully that it is sometimes difficult to discern where one ends and the world begins. A mixture of Dali, Magritte and MC Escher - these are the pictures of Rob Gonsalves.
Together with the
Website and you will enjoy the gorgeous illusions artist.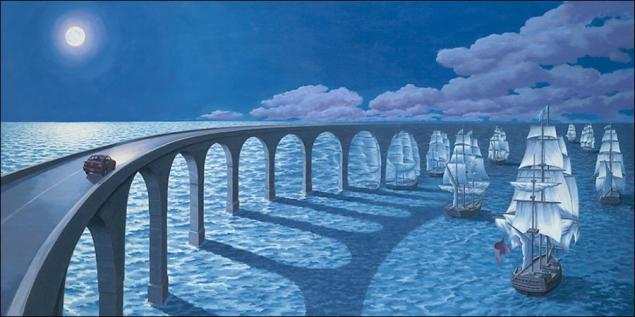 To the horizon.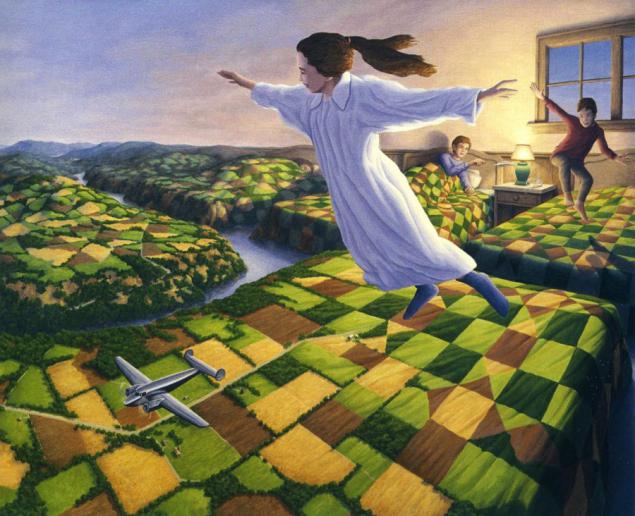 Night Aviation.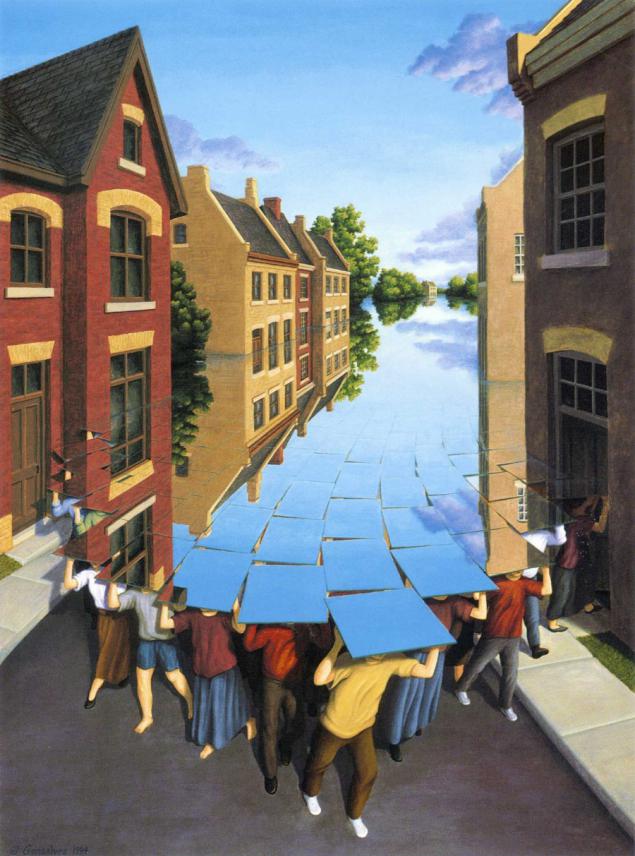 Approaching the flood.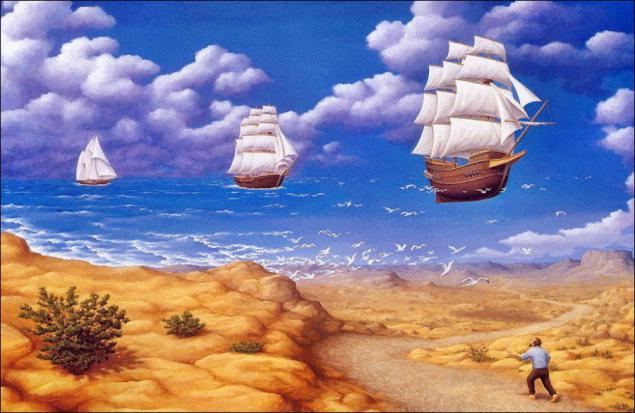 In search of the sea.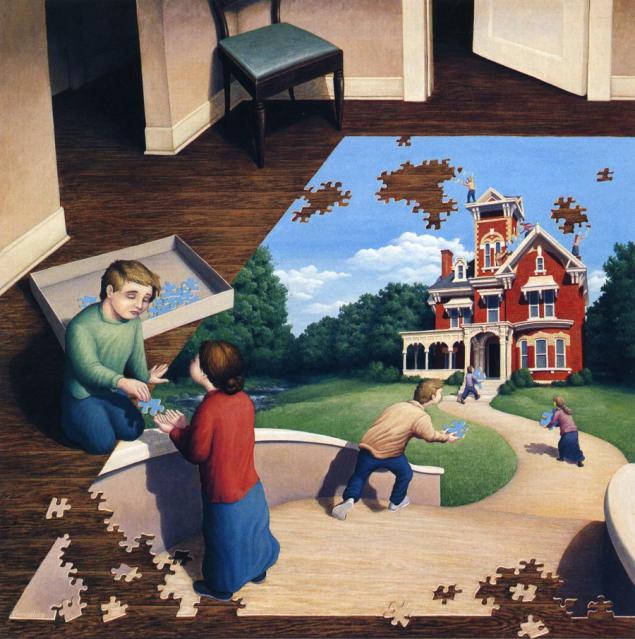 Unfinished puzzle.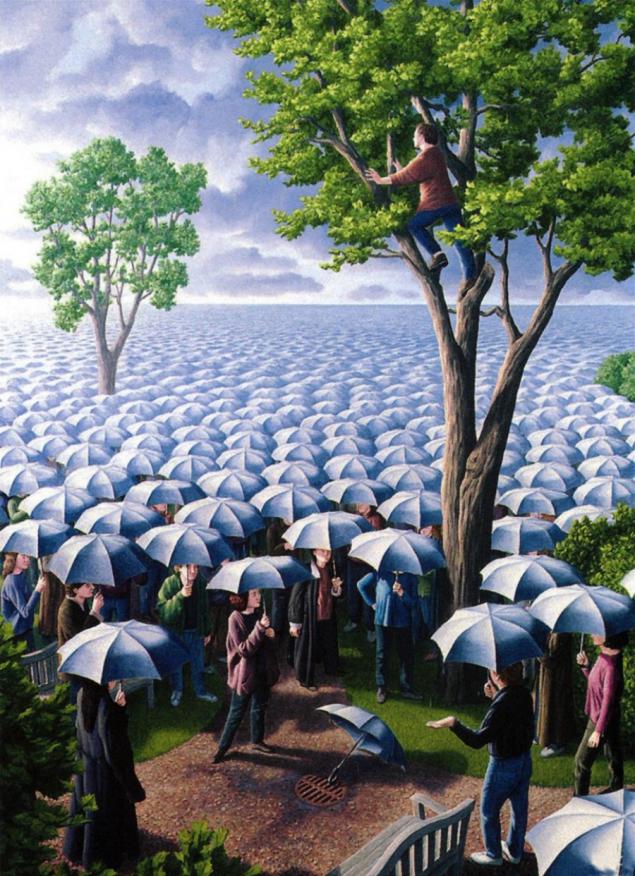 Expected rainfall of umbrellas.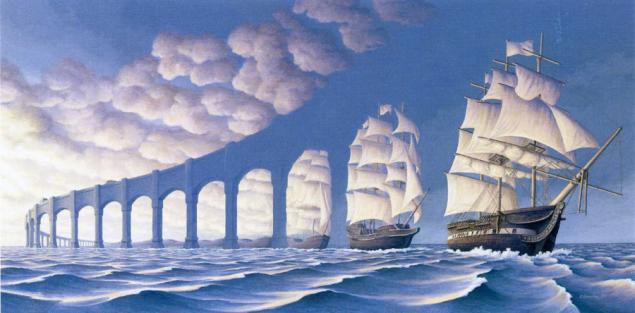 Set sail.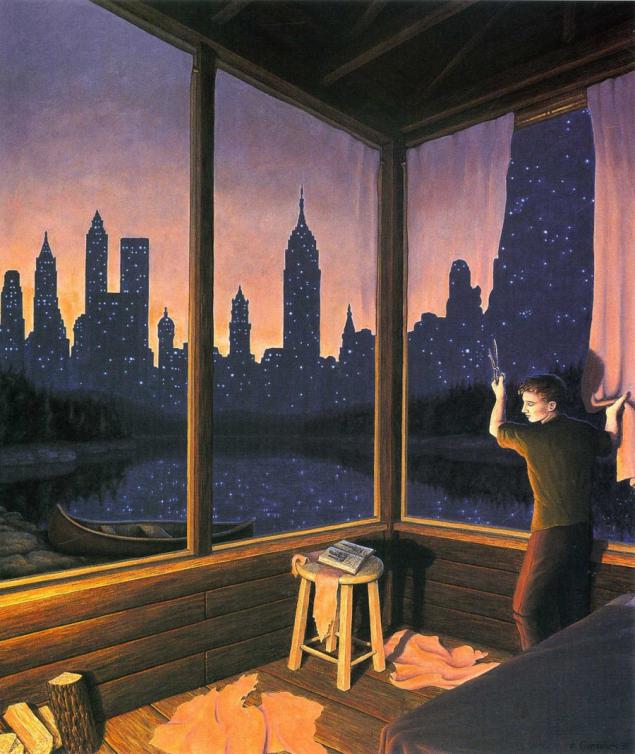 Change of scenery.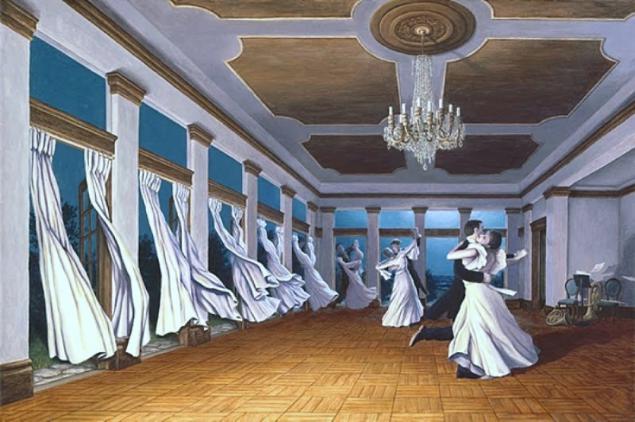 Dance of the Wind.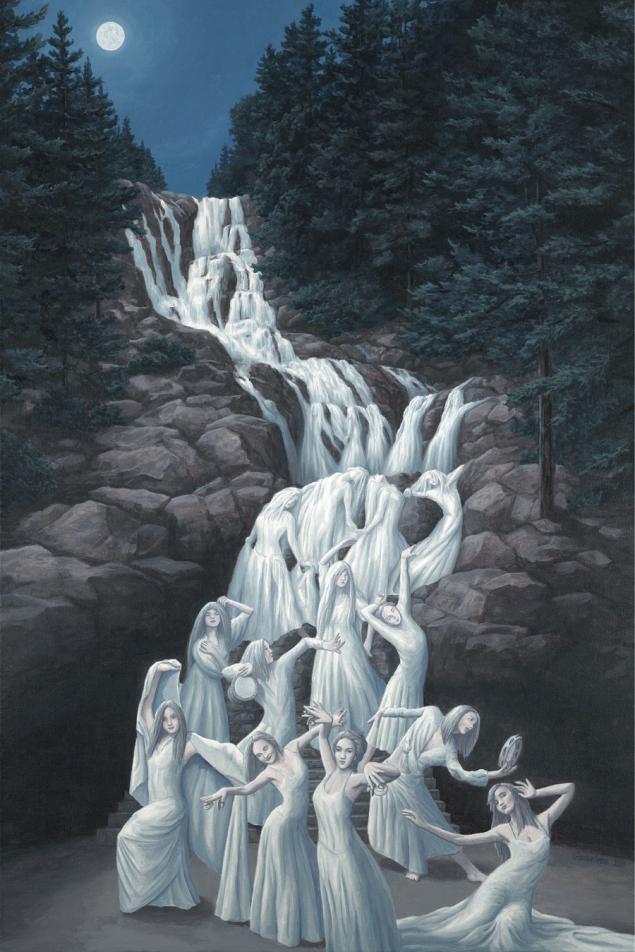 The dance of water.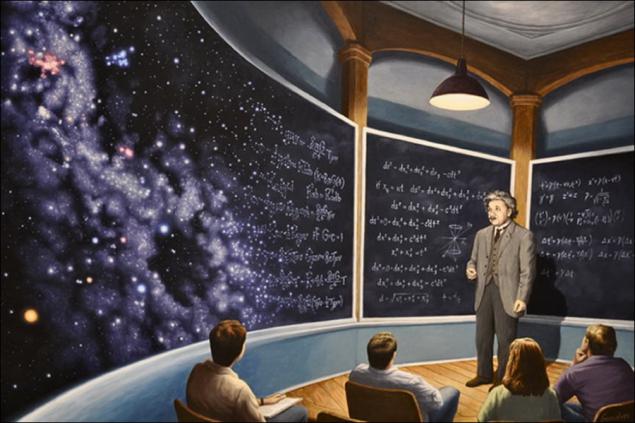 The whole universe is in chalk on a blackboard.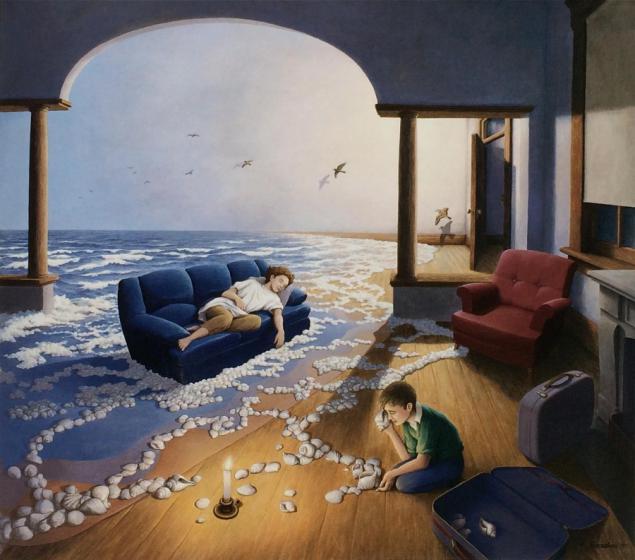 Creating waves.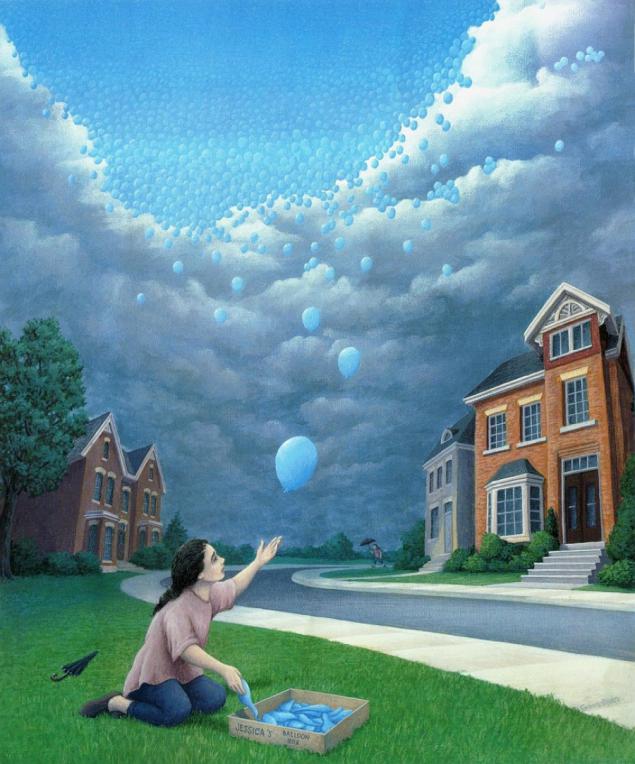 Up in the Air.








Floating island.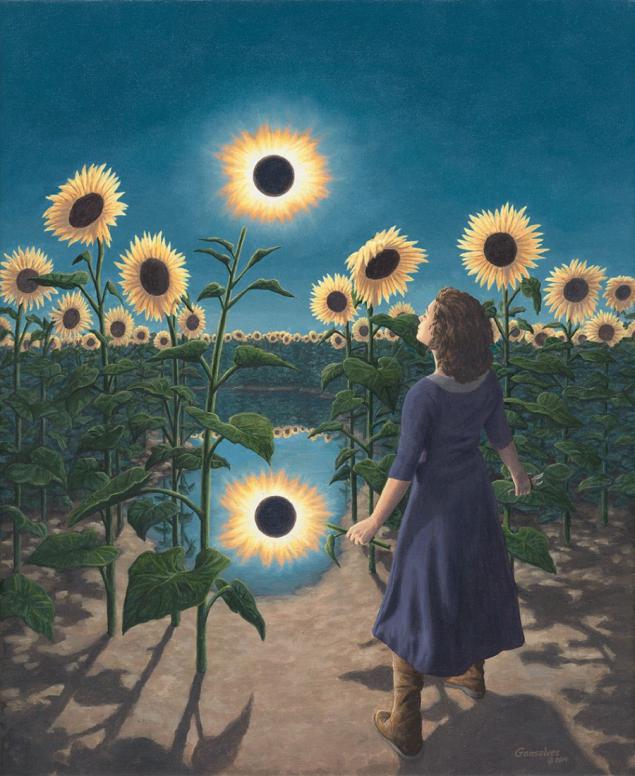 Flower eclipse.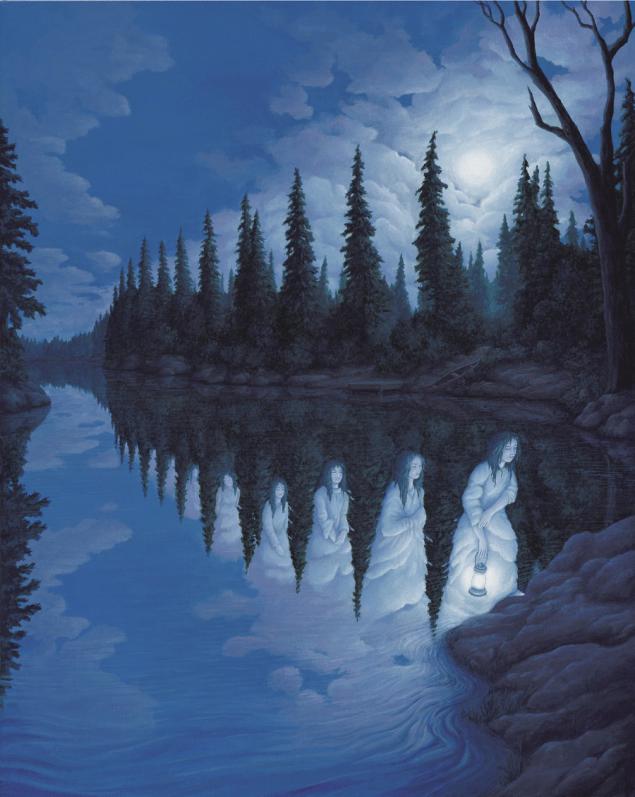 Virgin of the lake.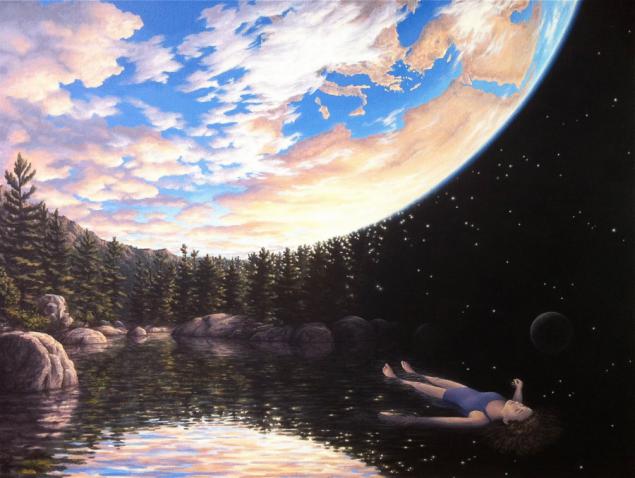 Phenomenal diving.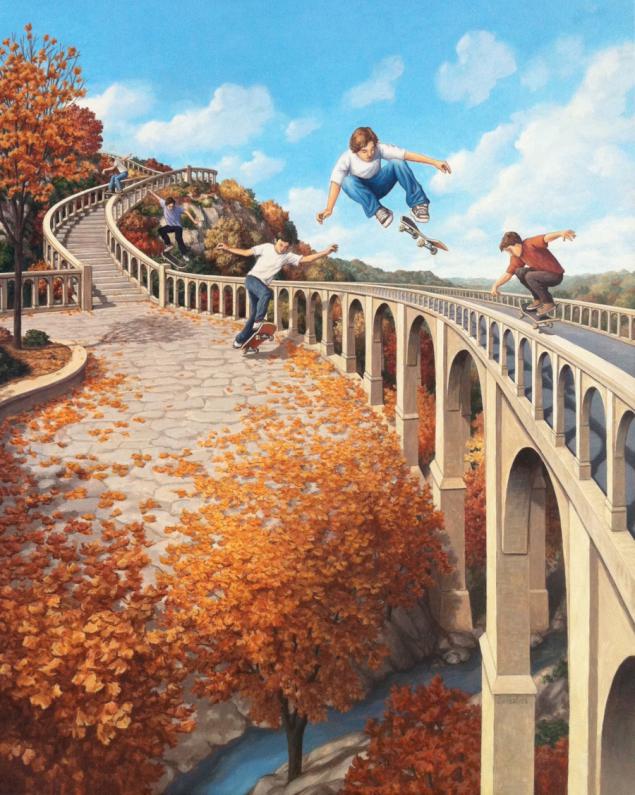 Large air.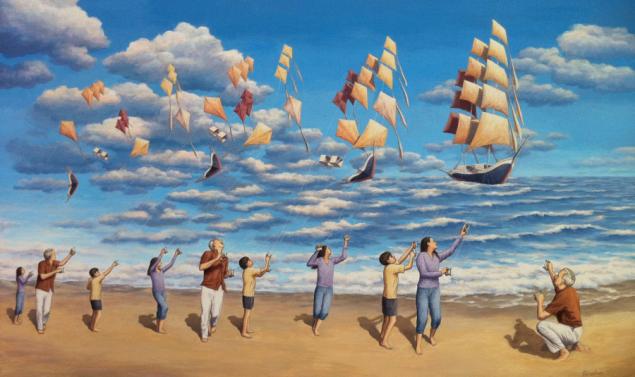 In the open sea.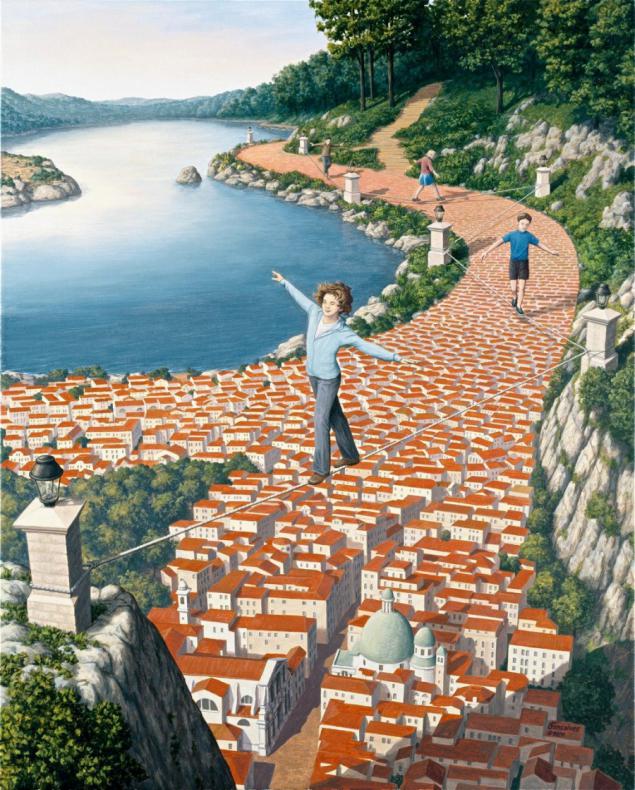 The brave acrobats.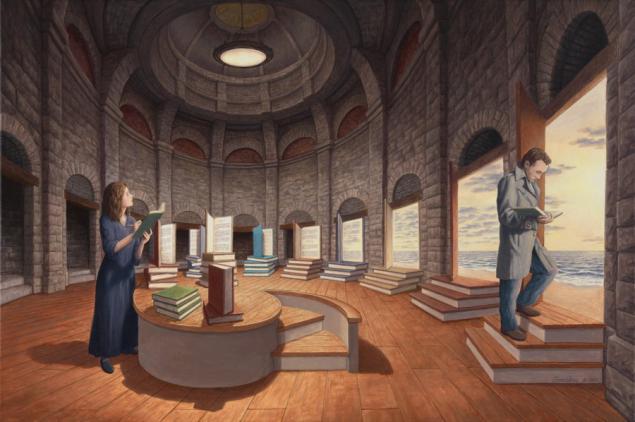 In the space between words.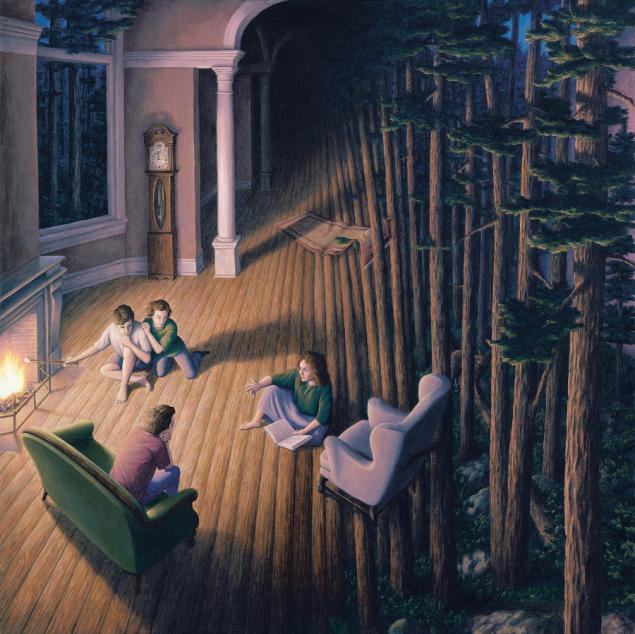 Wood inside.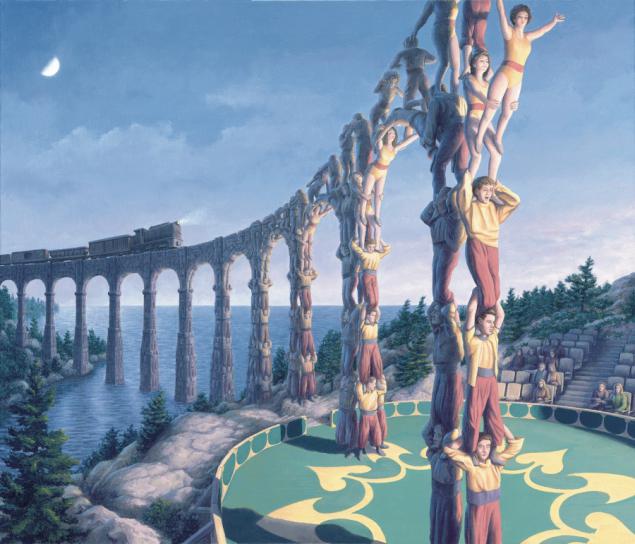 Construction acrobatics.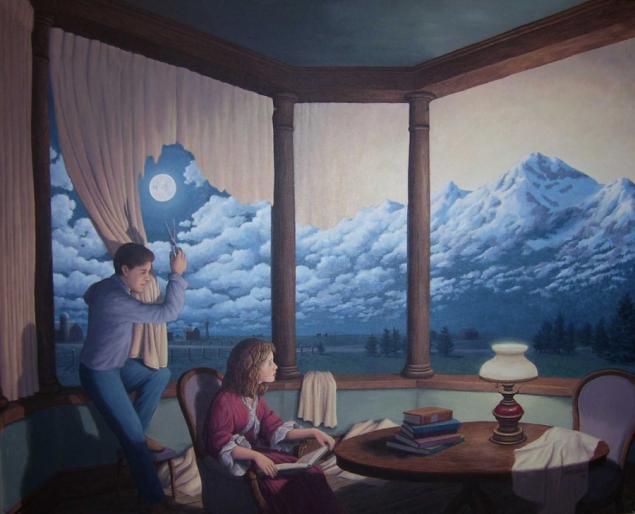 Build mountains.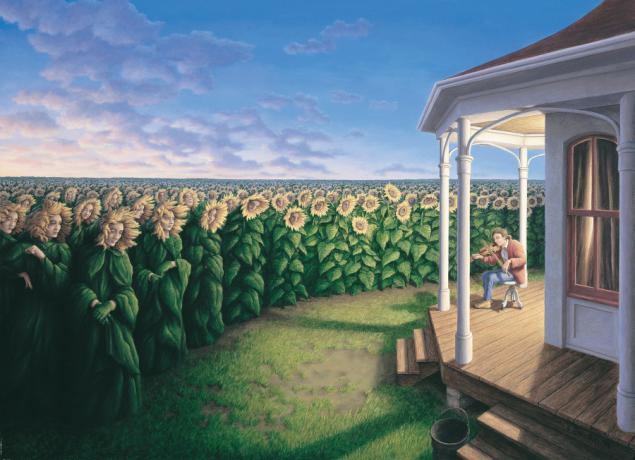 Fields heed.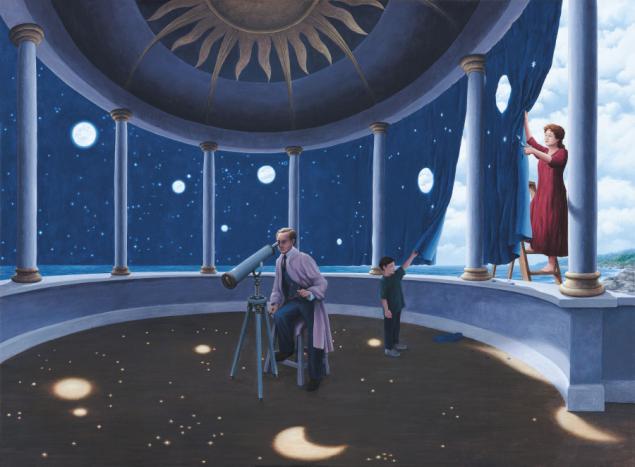 Astral projection.



Source image: Rob Gonsalves











via huckleberryfineart.com/Rob-Gonsalves-prints/