Now the phrase "board games" is associated mainly with the throwing of dice. Whether it is the most simple child's play "Who will come to her grandmother," or adult games like "Munchkin" or "Monopoly", all participants throw dice and perform actions based on the number of fallen.
But in the days of our Soviet youth existed a much larger selection of desktop fun. To play many nastolki required not only luck but also agility, reaction and logical thinking.
How many boys gathered in the courtyard, arranging this tournament in table hockey! And how many shootings balls in the "sea fight"! Edition invites you to once again plunge into childhood and remember the most popular board games, participation in which is not required dice.
Hockey
Perhaps the most gambling board game was just hockey. No wonder the similar games continue to be issued until now. The present-day "hockey" is much brighter and more attractive, but the wave of nostalgia in the form of rolls is an old metal toys.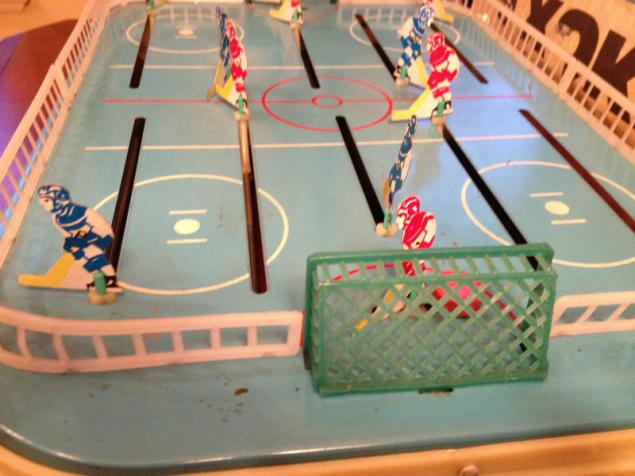 Let sometimes stuck in the grooves of the club and the players had several areas, of which the puck could only be hand as toy sticks were too short, but all loved this game. Often, giving your child 'Hockey' birthday, parents are the first thing taken themselves to play it while the kids enjoyed the cake for a sweet table.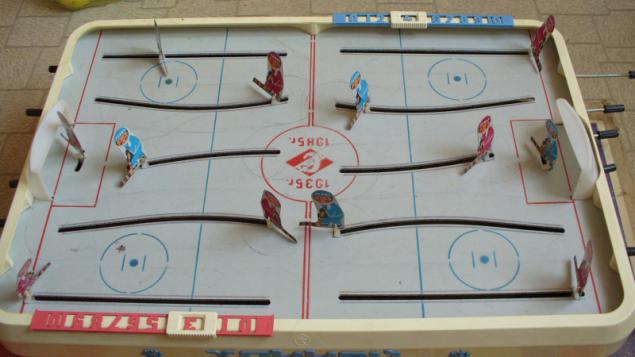 Football
Unlike hockey, football board games were not so successful. Although they produced a completely different species. The most common was a game where the spring-loaded figurines standing on the spot. When the ball got to figure your football team had to pull it and release. Thus it was possible to strike or to give transmission. The downside of this game was rather crooked field so that the ball hits is not all figurines.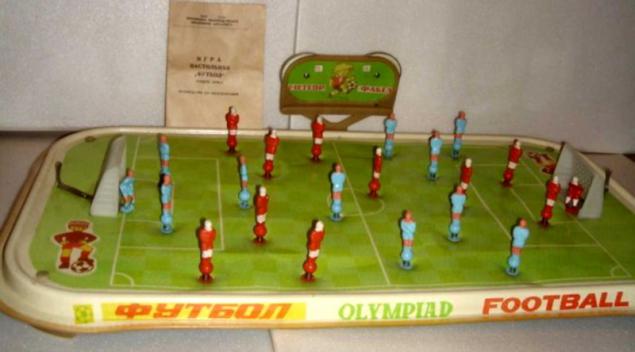 There was also a more advanced version of table football. There was no need to delay the figure fingers. And should pull the levers on its side of the game. On the reverse side of the field to the figurines were stretched cables in which players hit on the ball. The toy has a fun and dynamic, but won mostly one whose players were more sighted as to change the direction of impact was almost impossible.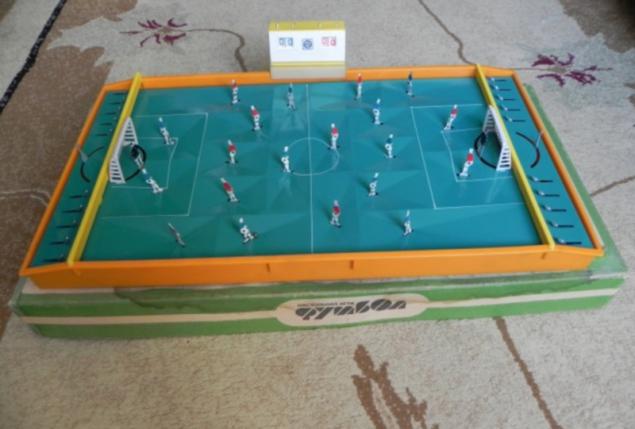 In yet another version of "football" was not even the players themselves. There were only a hole at the bottom of which there were two hammers: yours and the enemy. It was necessary when rolling the ball into the hole in time to press the desired key faster than the opponent. Then the ball was flying in a certain direction. Playing with the newcomers, it was decided to negotiate alternately pressing buttons: first beat the enemy, then you strike back.