What could prevent you from earning millions from home? In these difficult times, many think that working from home - freelance or small business - a rather profitable and solves a lot of problems: frees up time on the road, you can save on a dress code, And in general, "the house and walls help." We suggest you consider "pitfalls" of freelancing - mistakes most often committed by beginners.
1. Attitude to work as hobbiBolshinstvo people dreamed of starting your home business, looking for salvation from the daily grind. Of course, the idea is excellent, but you must understand that the remote work - permanent or project - the same work, like any other. If you're going to treat it just as a hobby, then you may have to maintain its core work, because the money earned is not enough even to pay for current accounts.
Examples relation to freelance as a hobby:

The dream instead of a timely wake-up. Failure to comply with all the scheduled tasks. Meeting with friends within the business hours. 2. Improper odezhdaMnogie say that homework is ideal because they can get to work right in your pajamas. Sounds great, does not it? No! Relevant clothes in which you go to on a regular job, a work will set the tone for the whole day. pajamas and messy hair and relax your will reduce the ability to work.

If your body and mind are in a state of "relaxation", to focus on the task will be difficult. No result - no money, so do yourself a favor - Dress appropriately.

3. No schedule rabotyDomashnie responsibilities are often so numerous as the second job, especially for women. Add to this a freelance - and the schedule will be really crazy. Therefore, the biggest mistake you can prevent the start - to start work without having a clear idea when it should start and end.

Instead of randomly work during the day, look at your schedule and figure out how many hours per week you can devote work. Then share these hours the number of days in a week in which you plan to work. Once you understand how many hours a day you need to work, to establish the exact intervals. If you have chosen the period from 8:00 to 13:00, then during this time you do not have to do anything, except work. Of course, do not forget to plan a break. Try to allocate 10-20 minutes per hour to unwind, relax, go to the toilet or drink some water.

Tip: Set the alarm to ring at the beginning and end of the work, and each break.

4. No set tseleyChem Whatever you have planned to do, mark the target. Generally, a habit to keep in mind its purpose, clearly imagining what it is, will help you in all areas of life. But in itself, it is indispensable: the target, like a beacon, illuminates your entire work.

Put yourself short, easily manageable and long-term, ambitious goals.

Examples of specific short-term goals:

Write 2 blog posts a week. Every week to do business with five new people. Sell X products per day. daily interact with customers in social networks. Read through 10 pages a day. of specific long-term goals:

To earn X amount of money this year. Add X people in the mailing list this year. Read this year 10 books on personal growth. 5. Improper vremeniEsli you are a family man, it is important to properly allocate time between work and family. There is a time to work, there is a time for games, and there is a time for family. Their mixing can lead to big explosion in your own universe.

The family must realize that time, certain of you as a worker, you will have to pay only the work. Show them your work schedule. But the opposite is true: the time for a family - just for loved ones. Do not run at this time to a computer and do not call workers.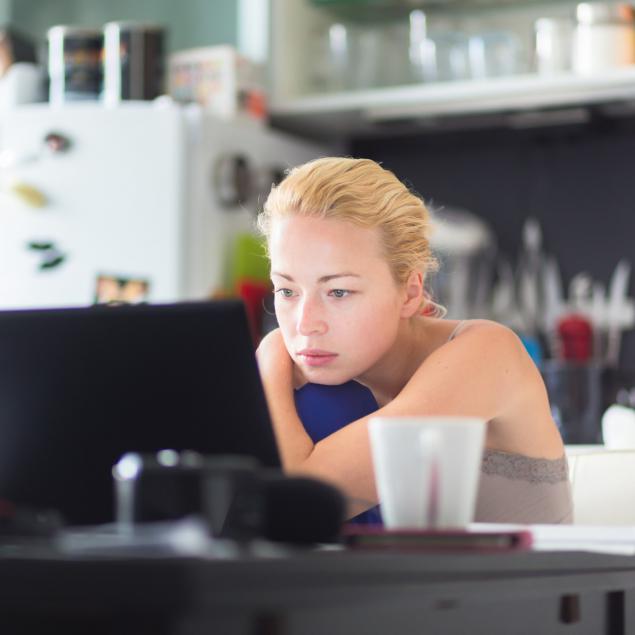 6. PassivnostPostaraytes not be a "gray mouse" in the vast freelancing. Full offer network professionals average more than an average hand, so there is no shortage of competition. But on your side - free marketing. Get accounts on social networking profiles on such exchanges as Freelance.ru, tell about yourself, show your work, ask your satisfied customers and share their opinion of these reviews with their audience. Active and sociable people always get more attention, so do not sit idly by, waiting for the customer he finds you.

7. No saytaKonechno own, you are unlikely to go broke without their own site, but without a place to develop business in which the customer can find all your services, it is difficult. The website can attract new customers living outside of your city, region and even the country.

Own website can help you:


Show your products and / or services. Help customers find you through search engines. Provide the best deals by publishing a blog. Receive e-mail addresses of customers. Provide an archive of your already made commercial works. The site can work for you 24 hours a day, even while you sleep. you decide to use only their accounts in social networks for self-presentation, try to ensure that they had all the information listed.

via factroom.ru