At the Exhibition of Economic Achievements of October 28-30 passes International Funeral Exhibition "Necropolis 2008».
Whether it is in honor of the financial crisis, or Halloween.
But in any case - "the blessing of Patriarch of Moscow and All Russia Alexy».
Coffins, wreaths, monuments, urns, hearses, kremulyatory, every other fringe and funerary winch. Crowded. Fun.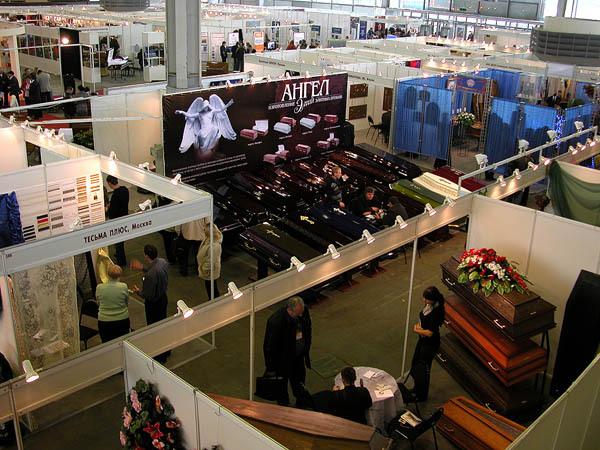 Cute everyday scenes. Someone lonely eats a sandwich ...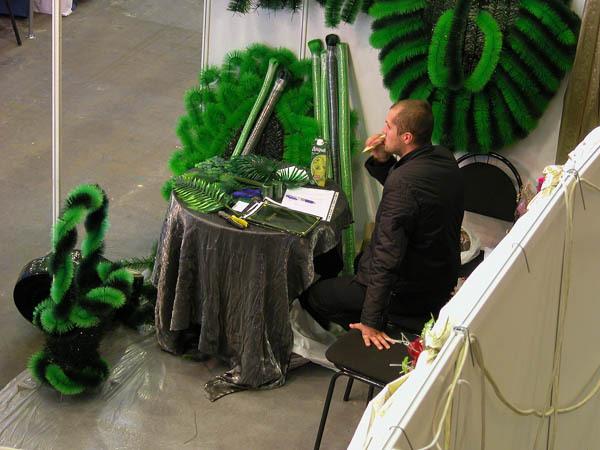 ... Someone is just going to - to get a package of food from the grave (honestly, there have apples and oranges)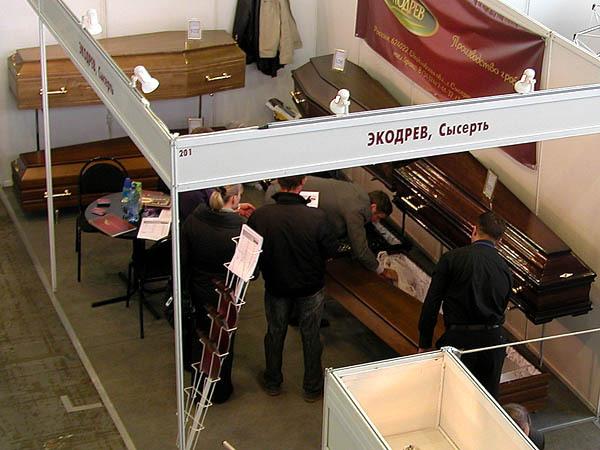 Above the hall heard the ad: "The participants of the conference: the continuation of the conference will be held at Mitino cemetery." Playing live music, sing something (well, by the way, sing the words, I'm sorry, did not catch).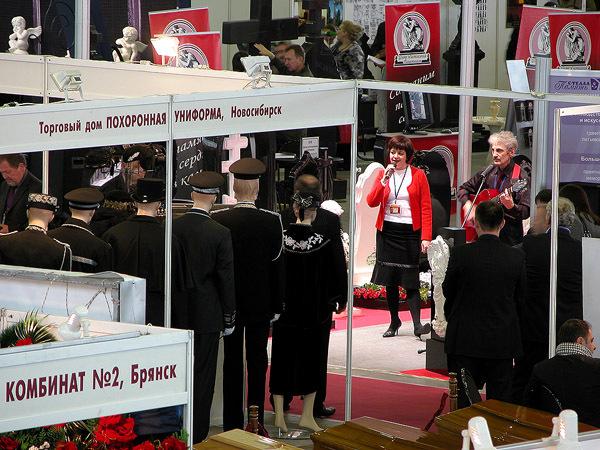 And, yes, one of the organizers called - I just liked the word - SPOC (Union of Funeral Organizations and Crematoriums Russia). In general - the exhibition as an exhibition. I do not mean it. (Although, of course, not on every exhibition death with a scythe stands ...)