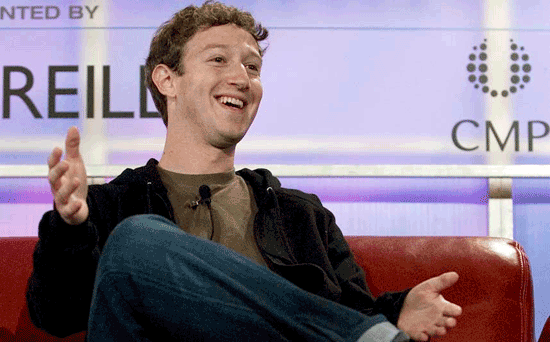 Creator of Facebook Mark Zuckerberg topped the rating of the residents of Silicon Valley, which is tasteless dress. The list of bad dressing inhabitants edge high-tech companies was men's magazine GQ. Top-list published on the official website of the publication.
Authors antireytinga particularly stressed love Zuckerberg to a combination of classic jacket and tie with jeans. According to fashion critics GQ, founder of the social network should pay attention to the fact that jeans are small in size and that there is full-fledged classic suits. GQ also recalls the style of Mark has become an inspiration to create a fashion line that "fortunately, does not sell anything that can be called clothing».
In second place antireytinga turned Apple's CEO Steve Jobs. Its main "fashion sin" is called monotony in the choice of clothing. This, in particular, is a favorite Jobs black turtleneck, jeans and sneakers. According to the magazine, a stylistic "typographical error" can not fix any AutoCorrect.
Third place in the list tasteless dressed inhabitants of Silicon Valley got the founder of Microsoft's Bill Gates. His GQ named Harry Potter, who finally finished the school of magic. The magazine notes that Gates, who can afford suits from Armani, prefers to dress in the style of the graduates of private schools and forms of multi-colored wardrobe jumper with V-neck.
Absence of taste, Mark Zuckerberg has repeatedly condemned the fashion critics. So, in 2010, the head of Facebook came in third place in the list of the worst dressed celebrities of the magazine Esquire.
Source:
www.lenta.ru
via factroom.ru