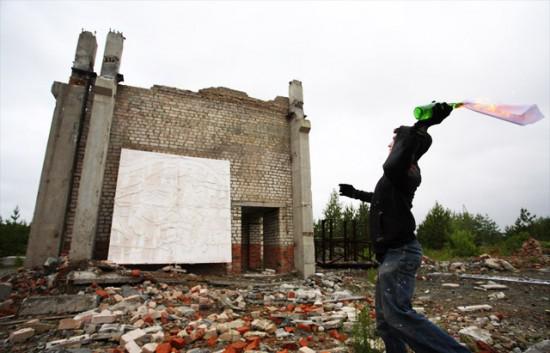 Timothy Radya, 23-year-old artist from Ekaterinburg, taking the art world by storm. He is working on a series of paintings "Eternal Flame", kotoryerisuet, throwing Molotov cocktails in the web.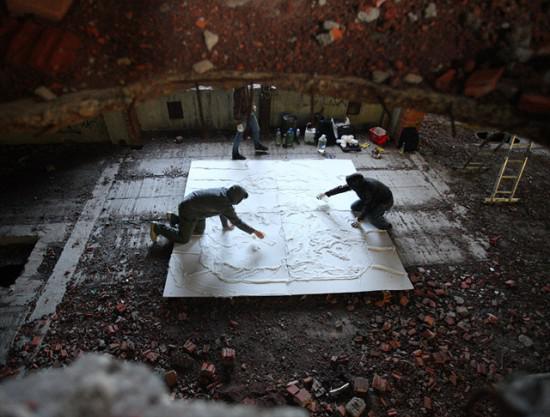 Molotov cocktail is more commonly used in the strikes and mass protests to cause havoc, but the young artist drew a devastating property Molotov cocktails in creative.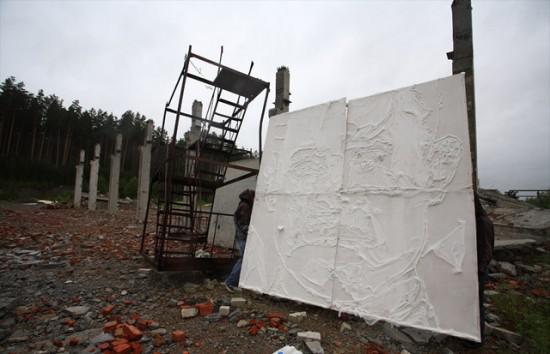 Timothy specializes in creating portraits of soldiers who fought in World War II. First, the artist does the future outlines of the portrait on the canvas using oil-based, and then throws a bottle of home-made petrol bombs at the portrait. Because of the danger of fire to the artist to work on a remote open spaces and observe precautionary measures.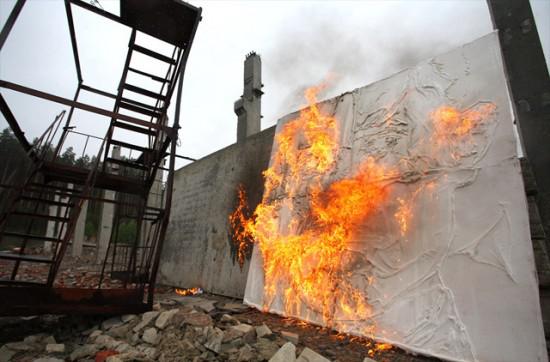 After the series is complete, his portraits, painted with Molotov cocktails, decorate the walls of the hospital in Yekaterinburg.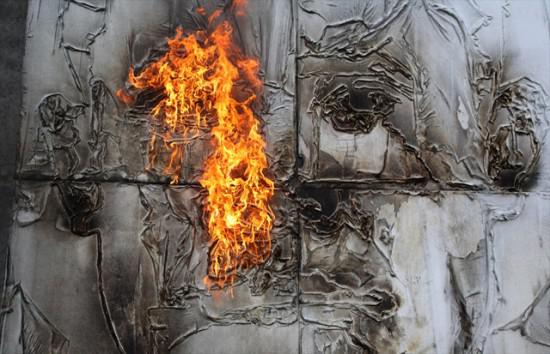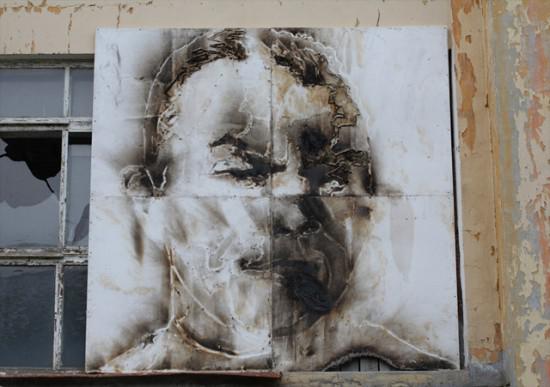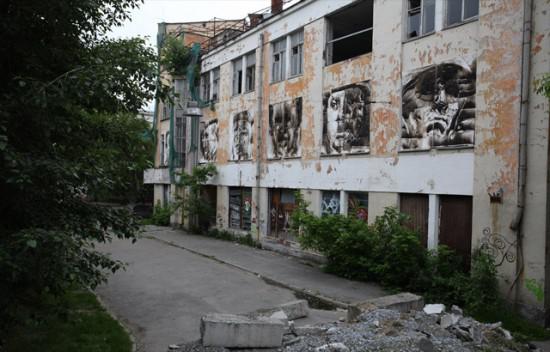 Source:
www.wiweb.ru
via factroom.ru