snapshot "Rhine II», made in 1999, the year in 2011, went under the hammer for 4, 4 million dollars, becoming the most expensive photograph ever sold. It depicts the Rhine river between two dams under the majestic cloudy sky.
It is noteworthy that it is incredibly expensive work of art photo was made with the help of Photoshop. The author of the image, a German photographer Andreas Gursky, said that to get an accurate image of the modern river had to process the image by removing the unnecessary details: power plant, port facilities, and a man walking with a dog.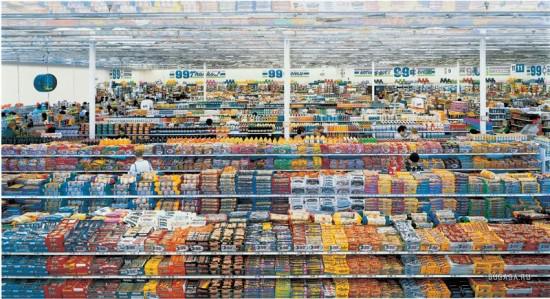 The previous most expensive in the world as a photo was shot Gursky - a "99 cents", $ 3, $ 4 million.
via factroom.ru