Another example, which is not necessarily to build a house in a hundred square meters, enough space to organize rationally and carefully.
This little house in North Carolina, United States, like a tiny castle. Outside, it is very cute and totally charming. Little, fabulous, harmoniously blended into the landscape of the forest on a rocky slope gory.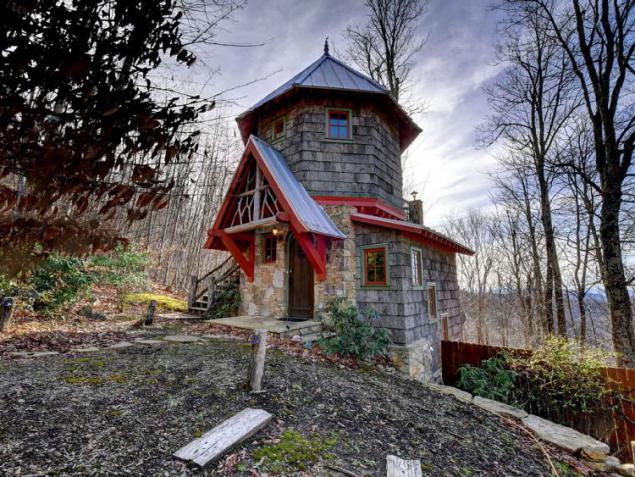 It's hard to believe, but in spite of the relatively small area (78 square meters), this house is fully equipped for a comfortable stay a family of two adults and two detey.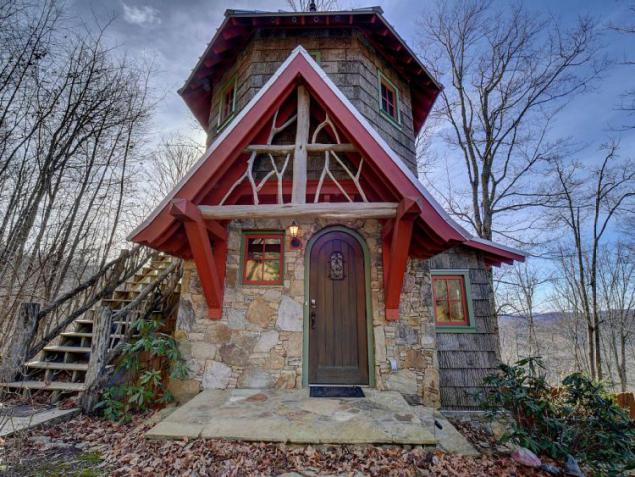 House is located in a small forest, where his hosts can truly enjoy nature, fresh air and uedineniem.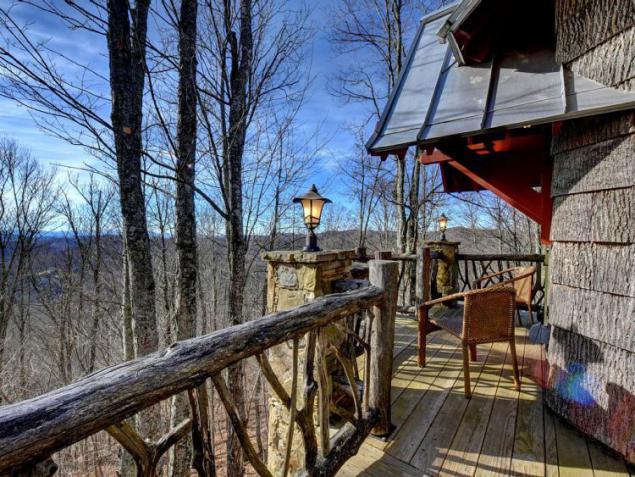 On the ground floor is a small, cozy room with a fireplace, open kitchen here with an island and a breakfast stulyami.