What can be purchased by spending a mountain of coins, the accumulated unnoticed in your house? And what if you do not spend it, and find a great circle to good use? Coins are used to design a long time. It is very comfortable, practical material, which is suitable for the manufacture of mosaics, bracelets and supports, and for a simple decoration pots for houseplants. Acquainted with these ideas, you are no longer pass the coins dropped by! A little imagination, diligence, and that's what you get. It is very cute!
1. With a stamp for coinage could have done such a cute pendant. Especially good would look like coins, imported from another country.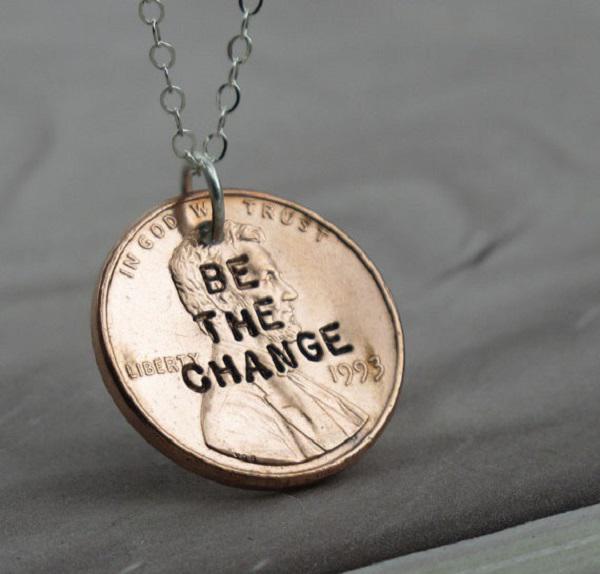 2. Painting, lined coins. A little paint, the original frame, the canvas - what else is needed for modern art? You can make a gift for a friend, and to assure him that his material well-being is guaranteed. Good idea!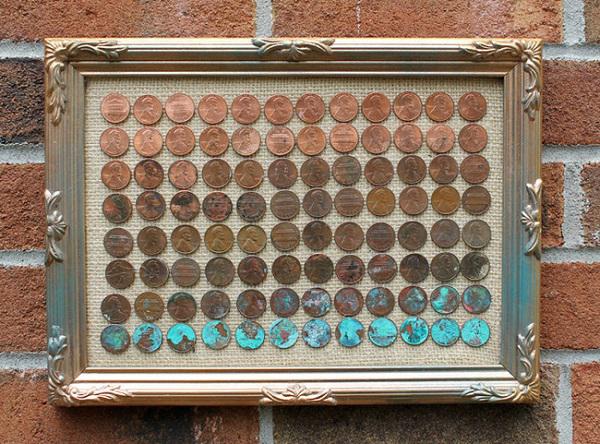 3. Option necklaces of coins with a complex weave. Will look great with a dress in African style!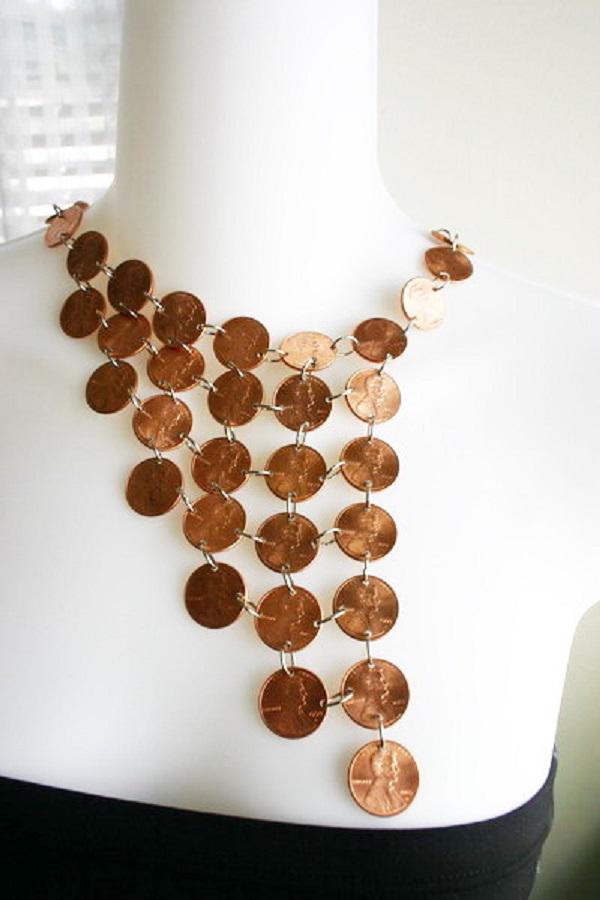 4. Coins can flatten, erase pattern. Of these flat coins embellishment will extraordinary ...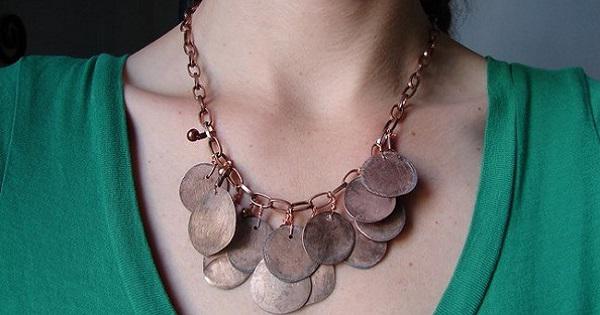 5. Buttons made of coins - addition to clothing free style.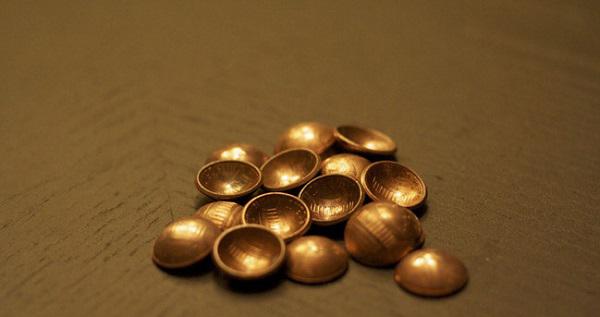 6. You can save the beauty of round forms and get rid of too intrusive shine. Simply paint the coin paint.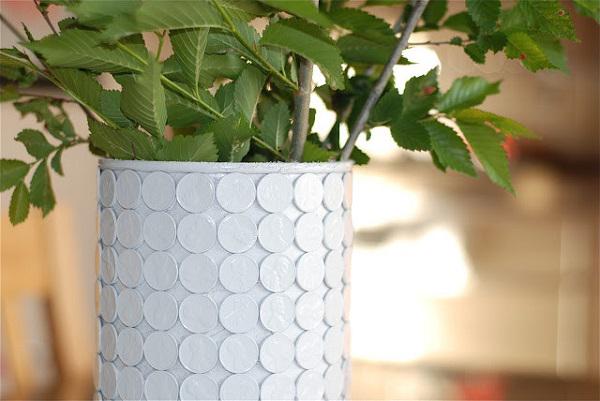 7. Frame for pictures or mirrors. Coins do not need too much.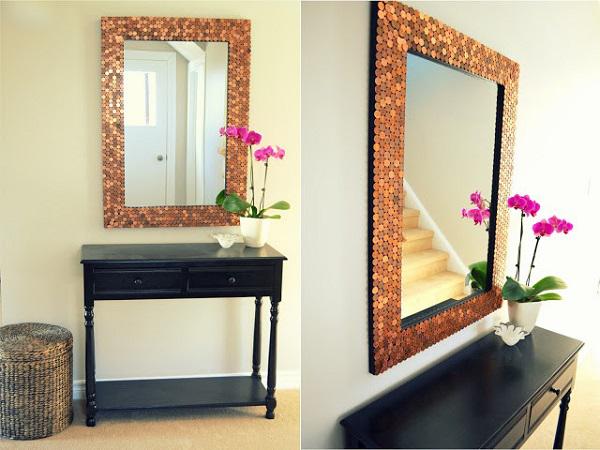 8. From this table, I certainly would not mind!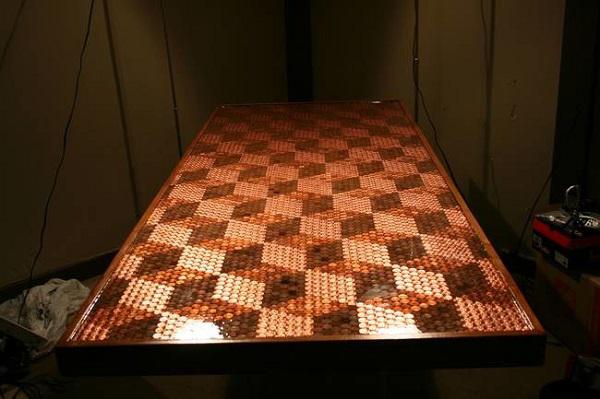 9. Tape coins ring and use it as a napkin holder and holiday letters - unexpected idea.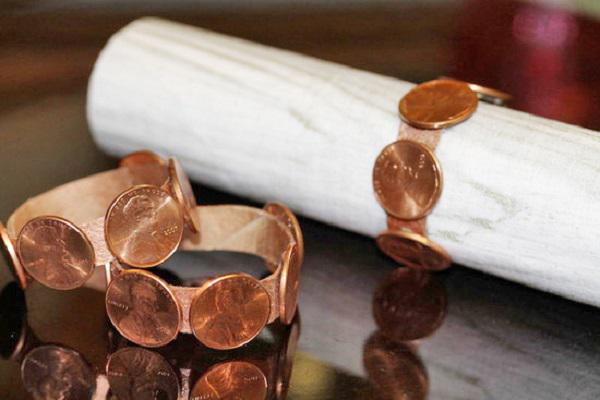 10. The tray lined with coins! It fits into any interior.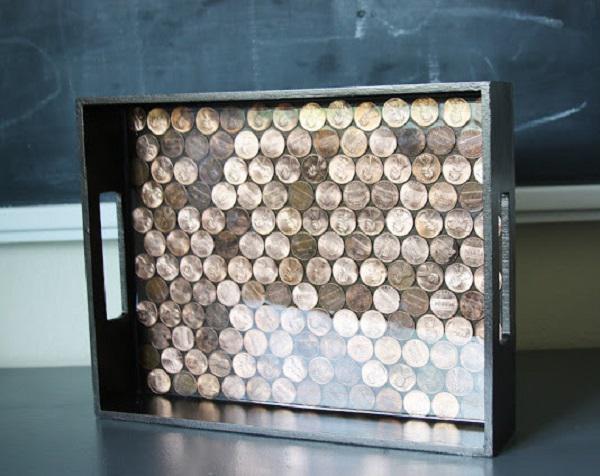 11. The bar counter or table top in coins become expressive detail the premises.




12. Just a coffee table. For such a pleasure to sit cozy evening ...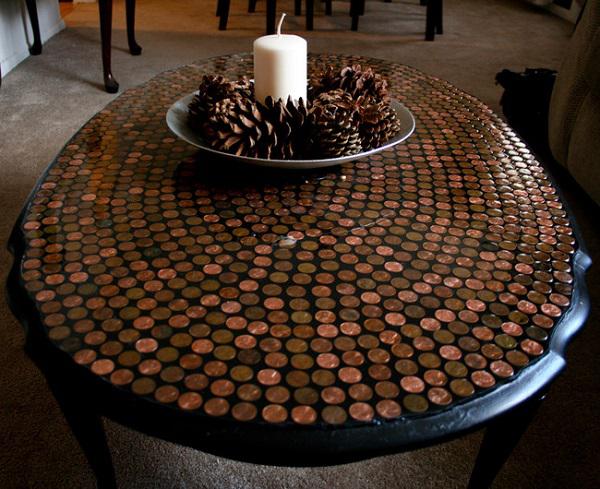 13. Conventional vases can be turned into eye-catching, interesting things. Tape off their coins - simple, but the effect!





14. Coins can elevate almost any subject. Even the horse's head made of wood.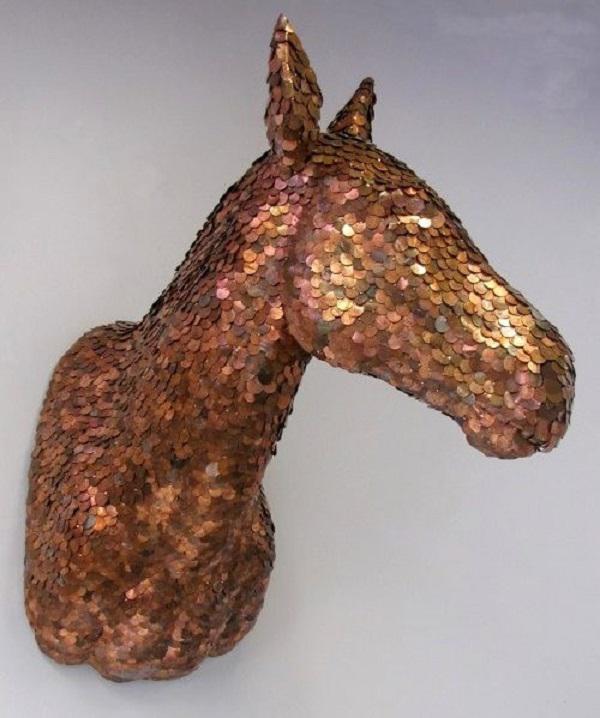 15. Money and letters. The inscriptions of the coins - a fun way to set the mood in the room Case.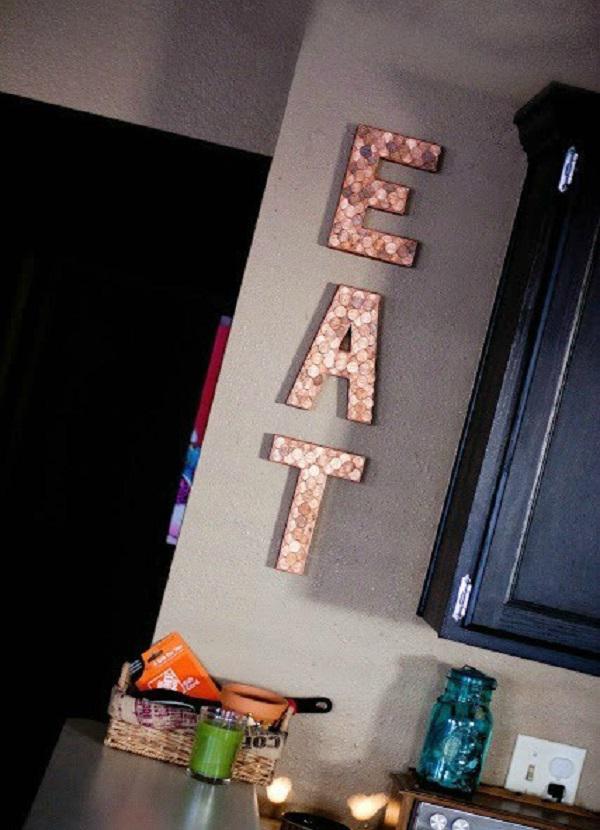 16. Artsy house with coins for the design of the roof! Better than a house of cookies. You can use it not only as a feeder for the birds, but also as a mailbox.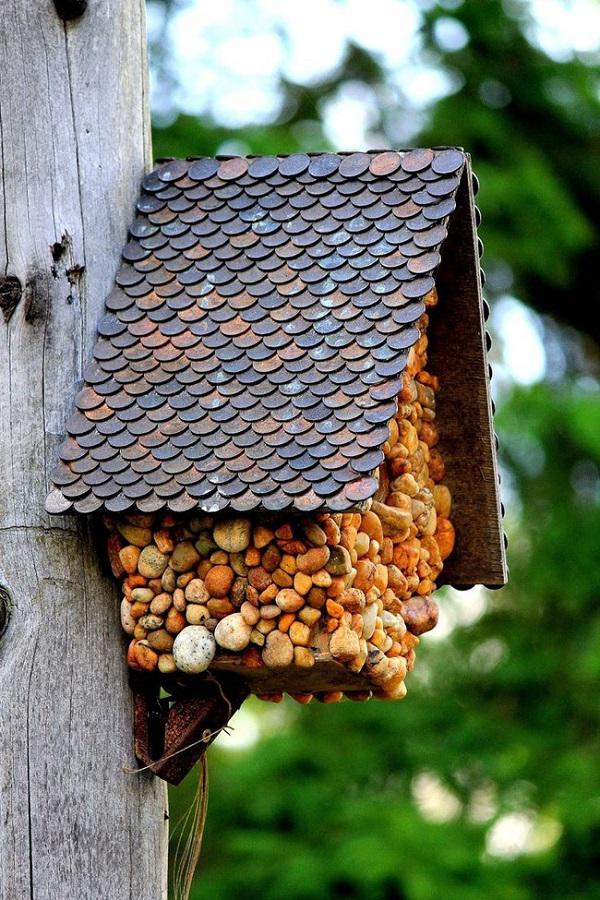 17. An entire wall of the coins!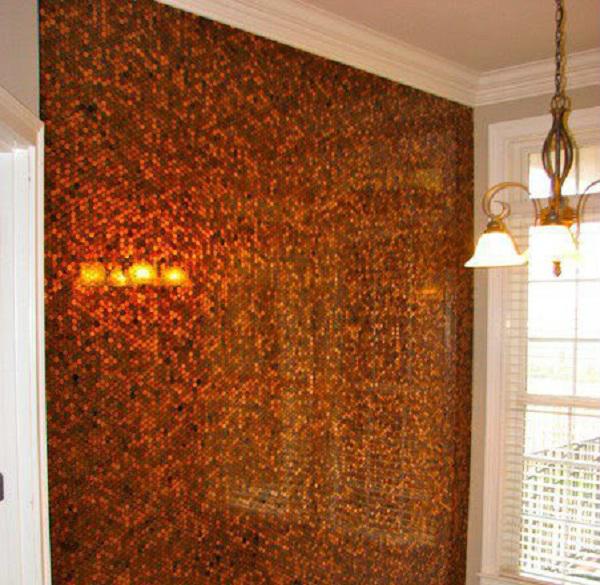 18. Sometimes coins seem especially appropriate ...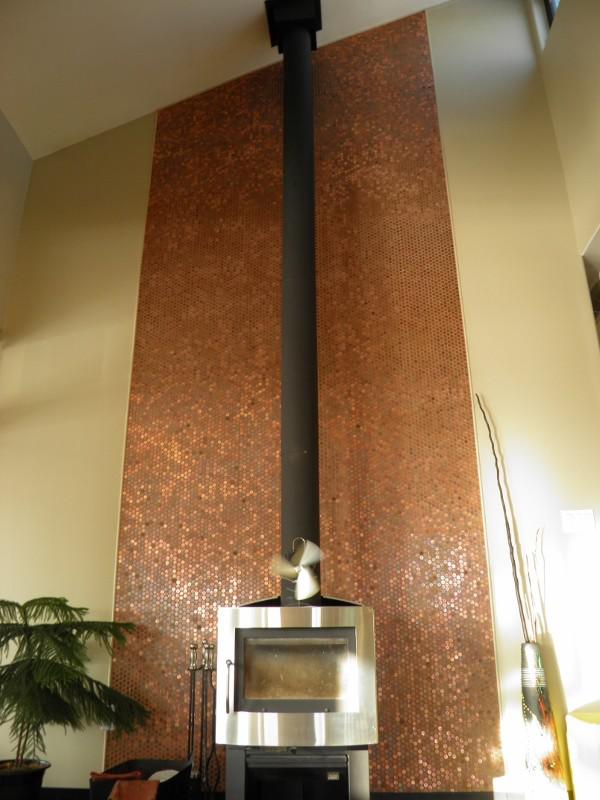 19. Make the floor of the coins - is not as difficult as it seems. They seemed made for this process!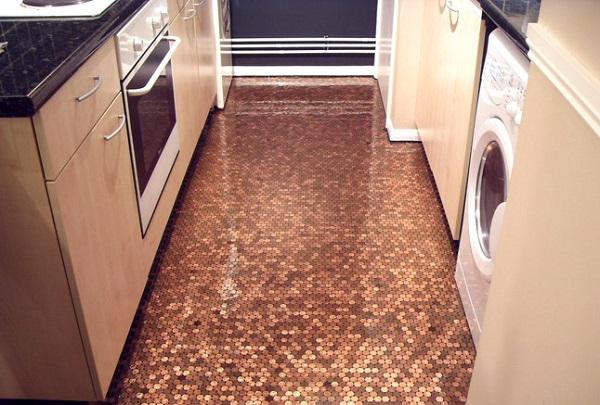 It is possible to use not only the large coins, but also smaller. A cheap way to make your home more beautiful - to use coins in the design of the rooms. Those who love to collect fines in a large amount, will certainly appreciate these ideas! If there are friends among collectors - will delight them this article.

via takprosto cc