September 3, 1914 a significant event happened - New Yorker by Mary Phelps Jacob patented officially the world's first bra. No modern woman can not imagine my life without this attribute of femininity and sexuality. Today, ladies accessories inalienable marks nothing less than 101 years. But the history of the subject of women's clothing does not begin with this event. The team decided to dig deeper into the history and plunge bra.
This evolution of the bra from antiquity to the present day, from handkerchiefs to ribbons before tempting underwear that does not sleep all men.
1. Breast bandage

In ancient Egypt, the ideal of beauty was considered a small firm breasts. Hanging chest was typical prostolyudinok. Egyptian and Greek women breast support special wide ribbons of thick linen. In one of the love letters of this period can be found these words: «I would like to become a tape that tightens your chest». I> Roman at Heaton wore leather belts - stanzas, which were the first prototype of a bra.
2. Medieval Corsets

In the Middle Ages was a fashion slightly raised chest. European women no one century wore heavy tight corsets with metal inserts to lift the chest.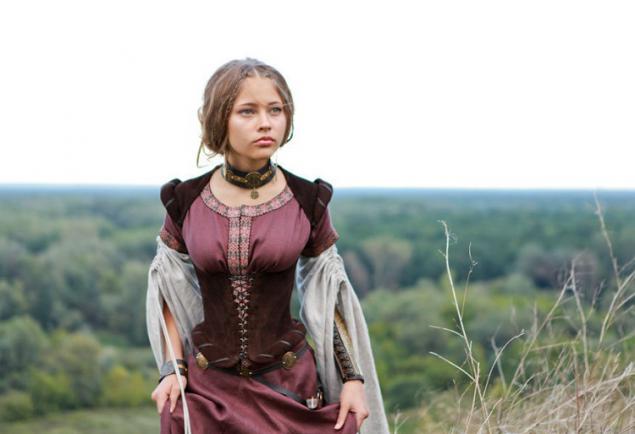 3. Emancipation - besspinny bra

The corset was a kind of a symbol of women's freedom. The first modern bras were first patented in 1889 in France Ermine Kadol, in 1891 in Germany, Hugo Schindler and 3 September 1914 in the United States, Mary Phelps Jacob. Bra Mary and Jacob became the starting point in the history of women's underwear. The wealthy American, going to another rout, noticed that her corset is not suitable to the dress with open back. Inventive lady with the help of a maid make two handkerchiefs and elastic bands bra "without a back," which supported and lifted his chest.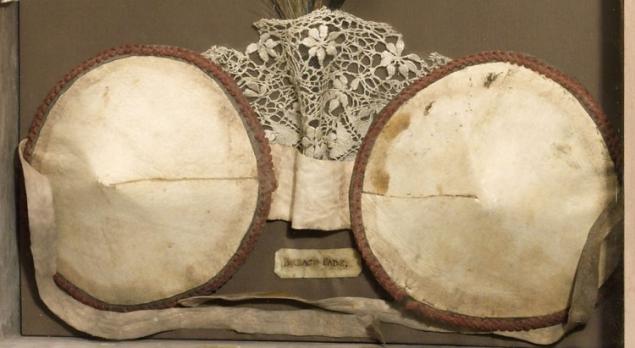 4. Bras with cups

At the beginning of the 20-30-ies of XX century bra has become an integral part of the female gardiroba. At this time, it becomes a popular model with cups and elastic straps, the proposed emigrant from Russia Ida Rosenthal, who along with her husband founded the company Maidenform, specialized in the production of bras. Following the fashion, most women choose a bra that made their breasts unobtrusive.

5. Curvaceous back in fashion

Due to the fact that the war took the lives of millions of boys and men has been a great demand in the 50s around the thighs, wasp waist and magnificent breasts once again become the standard of female beauty. In a fashion includes bras with cups konusopodobnymi. Curvy shapes such famous actresses as Marilyn Monroe, Gina Lollobrigida and Brigitte Bardot were harassing men from around the world.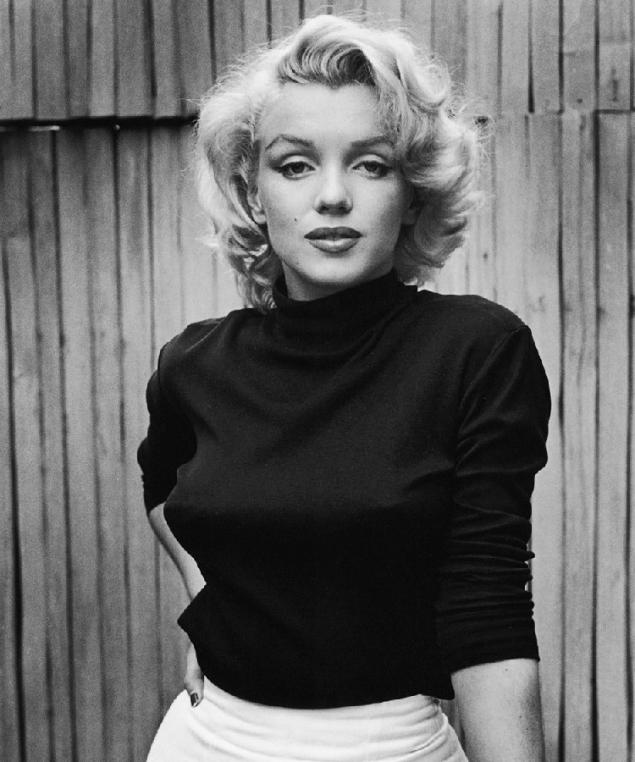 6. Feminist movement to say 'no' bras

The era of feminism severe blow to sales of underwear. In the 60 bra called "the subject of enslavement." During this period the rebellious wave passes outcry, which defiantly burned the main attributes of femininity, including, of course, was and bra.


7. Sport model

Bra becomes a universal thing that helps women maintain chest even while jogging and sports. Trinity, was fond of running, - Hinda Miller, Lisa Lindell Polly Smith - invent a sports bra. The commercial success of a simple, but incredibly useful invention made multimillionaires women.

8. Bra boom

Between 80-90 begins the real bra revolution. Industry for the manufacture of lingerie is gaining frenzied pace. From the provided colors, shapes and models at the fair half of mankind simply scatter eyes. Classical, bustier, presence or absence of a push-up - the choice is yours. Today bra - not only necessary thing toilet, but

Happy birthday, bra! I think the story of the bra was interesting to learn not only to women, but, of course, men. Share this informative article with your buddies.

via ofigenno cc