Because of the recent plane crash in which one of the pilots deliberately crashed the plane of German airline Germanwings, many people fly with a heavy heart. After all the passengers who were on board the ill-fated aircraft did not think that could happen to them something like this, and just flew one of his business. But if adults are still able to control their emotions, the children it is not always possible. As this story on Facebook, which is the mother talked about her son.
On that day, a woman and her 8-year-old son flew to Rome from Dusseldorf aircraft of the same airline. Previously, her child is often used for air travel and was never afraid, but this time he started a real panic attack.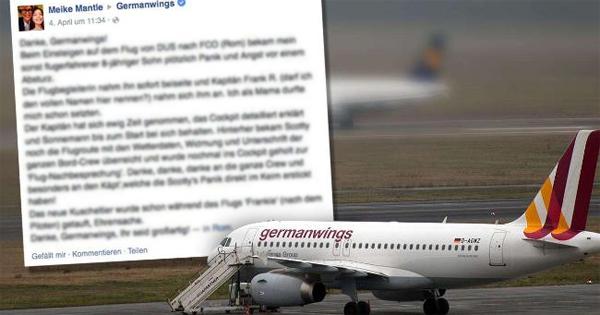 Fortunately, this flight attendant immediately responded. She took the boy by the hand and led her to the cockpit, where the latter has spent ample time showing and explaining where, how and what works. The frightened child was from the pilot to the take-off, after which it was much better, and he was taken back to her mother. In addition, the boy gave flight route map and weather conditions autographed by the team.
The child's mother was so touched by compassion aircraft personnel, especially pilots, she wrote a post on the page thanks to Facebook. In a short time this recording won a lot of likes and the company Germanwings has promised to send greetings to the pilot, referred to in the report, as well as his team.
The more such caring people, the better will be our world. Share the story about the pilot's sympathetic and helpful staff airline Germanwings with your friends!
www.bild.de/news/inland/germanwings/crew-nimmt-jungen-angst-vorm-fliegen-40476796.bild.html