From one kind of bridge is breathtaking. It is hard to imagine that there are people who use it every day. Is it not scary?
This bridge has turned so inclined because of the fact that it must take place under the ships. But really it was impossible to think of something else to this building is not scolding the horror of one of its kind?
Those who live in this place, just do not get bored, because even the usual way to work is fraught with such adventures. To use this bridge, you need to show remarkable courage. Even the coolest SUV does not prevent a shiver at the knees when forced to go under such a slope.
The bridge is located between the cities of Japan Sakaiminato and Matsue. Its width - 11, 3 meters, and length - 1, 7 kilometers away. B>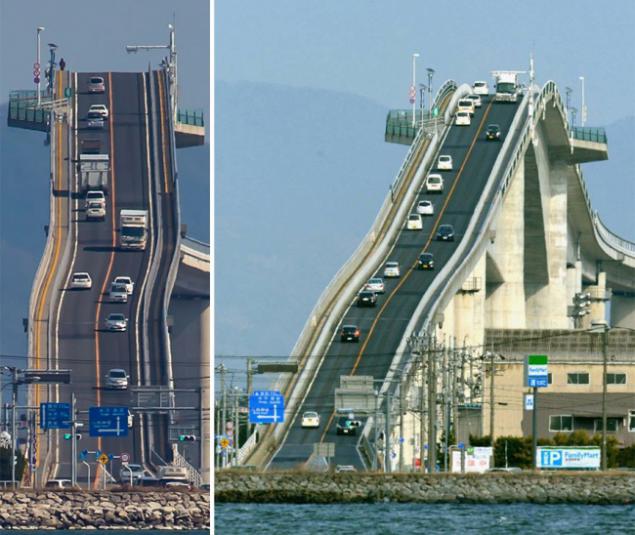 Photo: Metro

The idea to ride over this bridge seems ordinary madness.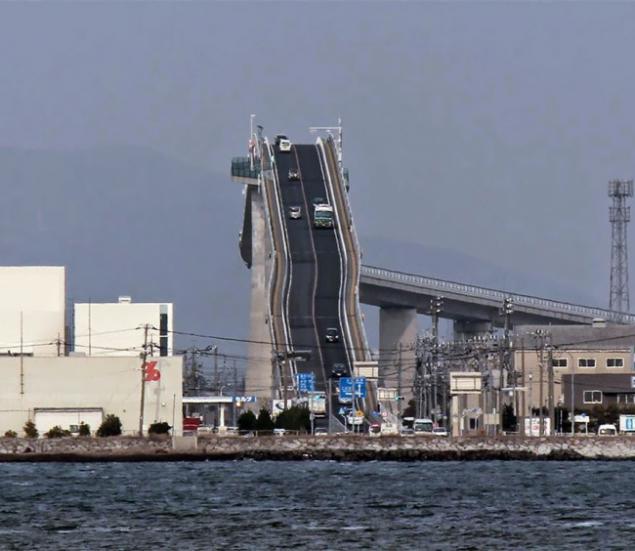 Photo: Holidaythai

But in fact, such an awesome view from the bridge only from a certain point of view. And he's not dangerous. B>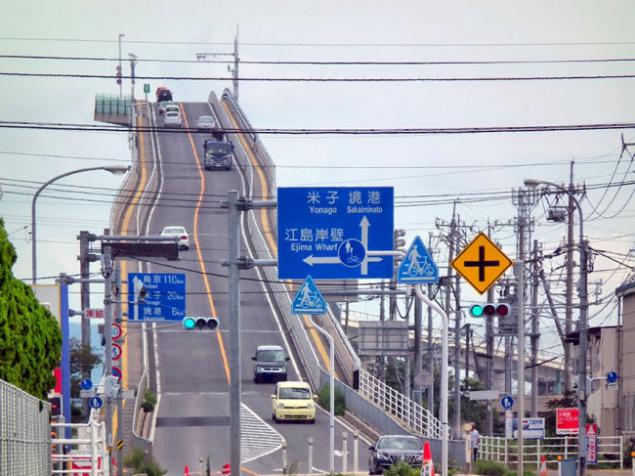 Photos: Panoramio

Whatever it was, the bridge looks simply impressive, and from realizing its security becomes less scary. Share this article with your friends, they will certainly be surprised to learn about the Japanese miracle of engineering!

via ofigenno ru