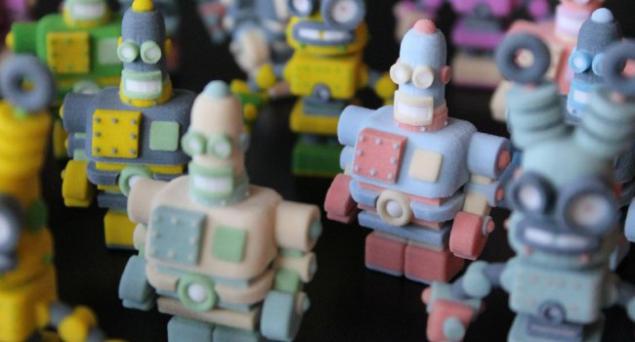 3D-printer has changed a lot in different areas of industry and product prototyping. But even more interesting we will see in the future when the technology improves and cheaper printers. For example, 3D-printing can breathe a second life in the good old board games. It is the goal of the project
Open Board Game
, community to develop new games with a catalog of parts.
Website launched just last year, so there yet sparsely. Open access is
only a basic set of components
and several individual figures, but this is only the beginning! Attention to the project should attract and kraudfandingovaya campaign, which
launched on Indiegogo
(though still without much scope, the is the result does not shine).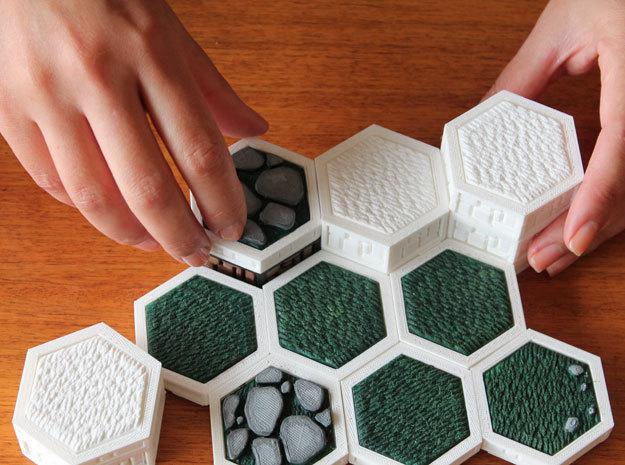 This constructor is going to the field of hexagonal parts. On the basis of these units are quite complex designs. In the field can then move game pieces (already developed 56 models of military robots).

Project with board games launched Chilean company Thinker Thing, which specializes in 3D-printing. Its founder makes games for 25 years, and the last three years, became interested in 3D-printing, what said in
interview < / a> publication 3DPrint. Businessman is going to provide the authors with a convenient platform to develop and sell their creations. He himself will make the sale of 3D-printers and their games. Well, and a free catalog will also be updated. Here
gallery figures
, which made users of the site.
Investors in the project will receive membership in the "club makers" and access to restricted parts of the site with the beta version of the editor parts.
By the way, the company Thinker Thing
mentioned earlier Habré
: while she was in the news because of the unusual idea: combine the 3D-printer with an electroencephalograph which reads the brain activity, and the software will attempt to interpret these data, showing the person tracking arbitrary shapes and emotions.
Source:
geektimes.ru/post/247352/