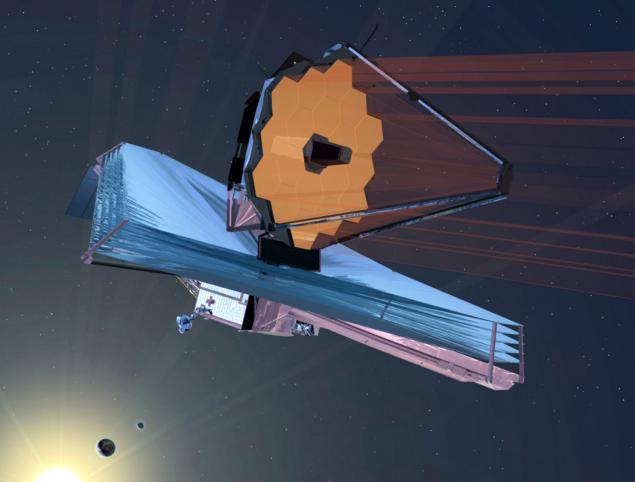 Ethan Siegel (
Ethan Siegel
), columnist NASA, astrophysicist and writer, in
своей Publication
on Medium'e describes the current state of affairs in NASA, history costs conquest of space and how difficult will have in the near future the industry, despite the seemingly obvious successes in the past. And let the success of SpaceX does not eclipse the eyes.
In particular, Ethan brings several entertaining graphs showing obvious fact - the financing of the space program has stagnated since the 60s and the landing of man on the moon. Then the cost of funding is about $ 5 billion a year, but with the changes in the exchange rate, it is easier to imagine it as a percentage of all relevant (discretionary) government spending: 20% of the total. Today - 3%.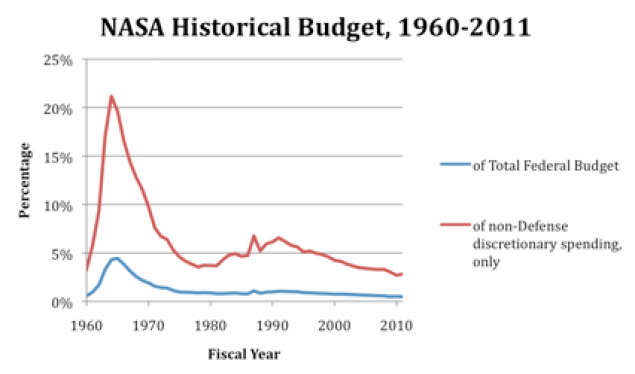 According to the interlocutor Ethan, Dr. John Logsdon (Dr. John Logsdon), and the level of funding - that's good. Today, NASA's annual budget is $ 18 billion - enough to stay afloat, but not enough for serious projects in the space field.
American taxpayers do not want to pay for the space, and its research, although the results of public opinion polls, the majority believes that the current government spending under «NASA» constitute "a quarter to a third of the" related costs.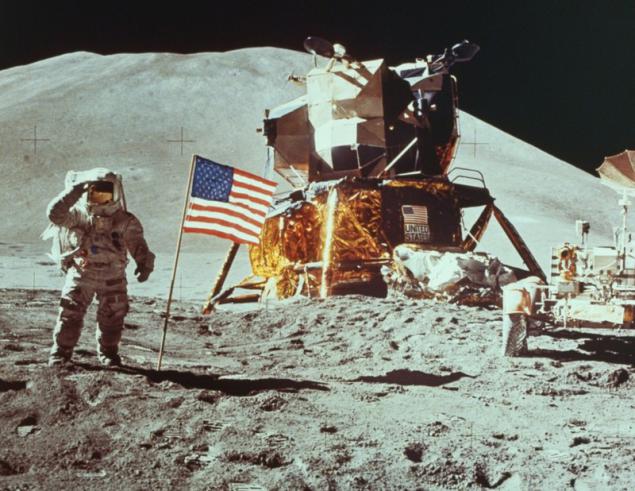 What does all this mean in practice?
For example, that a manned mission to Mars is not possible in the visible future.
And that, at the time, the whole world is concerned about the issues of "colonization" of the moon, the US can not take part in this process.
In addition, delayed many ambitious projects: