CANSONIC SKY - smart car system category Android Auto-shaped mirrors Bashny.Net
On November 18, 2014 to start selling multifunction mirrors category Android Auto - CANSONIC SKY. The starting price of new items - 14 800 rubles. B> This is the latest automotive category system Android Auto made in the form of a mirror!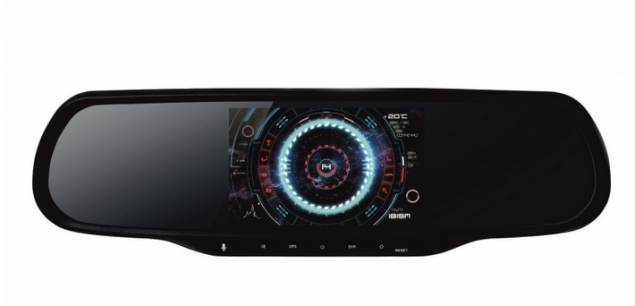 Gadget takes place mirrors and turns an ordinary car into a functional analog luxury models on a set of digital features and functionality.

In our opinion it is perfect for those who:

Up to now move on without the metropolis have become a necessity of the DVR, the navigator, multimedia system, parking sensors, and other attributes of a comfortable and safe drive; wants to "auto posovremennee»; li > Interested modern technology and does not want to lag behind the times; appreciates quality and reliability of the devices, which chooses.
 Abandon the heap of gadgets to clean their front panel, windshield, significantly save money and still drive a car with a modern, functional systems onboard electronics, including:

Video Recorder with Full HD CMOS sensor and technology to support WDR. High quality shooting in any light, the viewing angle - 160 °, image stabilization Anti-Shake and detail of small objects - all these possibilities of video. The unit supports SD-cards up to 64 Gb. Navigator. Module GPS / GLONASS and one of the best, according to experts, today's Navigator - Navigator "Navitel" with a huge set of maps of cities in Russia and abroad. multimedia systems. Audio and video player, color touch TFT-LCD display with a resolution of 800 x 480 and a diagonal of 5 inches, FMtransmitter, transmitting audio in FM-band, giving surround sound in the cabin. System videoparkovki. Allows you to control the rear of the car and works as an additional camera video recording - keeps a record of everything that's going on behind your avtospinoy. Bluetooth / Hands Free, access point Wi-Fi - function, without which we can not imagine a modern on-board computer of the car.
 The interface device is designed specifically for CANSONIC SKY and with all the richness of functions is simple, clear and easy.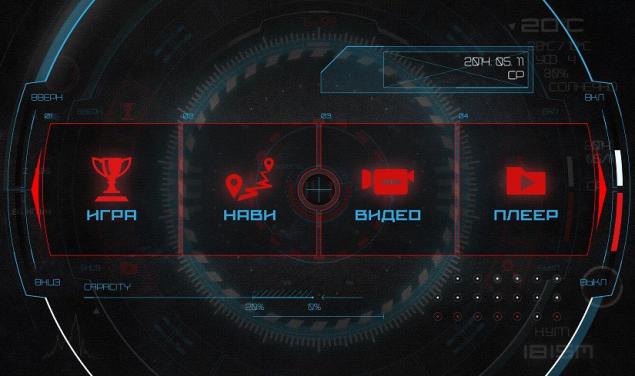 Video resolution Full HD 1080p Wide angle lens (viewing angle of 160 °) Built-in GPS module The motion sensor in the frame li > G-sensor - triaxial accelerometer Seamless Loop Recording (no pauses between video files) WDR-CMOS (extended dynamic range of the matrix allows for the best possible video quality even in low light conditions) Night mode Overlay date and time stamp on the video Glass optics Branded electronic image stabilization system CANSONIC Anti-Shake The color touch TFT-LCD display, resolution of 800x480, the diagonal of 5 inches Operating System Android Multimedia player Wi -Fi BluetoothHands Free FM Transmitter Built-in rechargeable Li-ion 1000 mAh Built-in speaker / microphone < Support for microSD memory cards (up to 64 Gb class 4 and above) 305mm * 95mm * 40 mm the start of the sales purchase CANSONIC SKY will be possible only in the company store provider. What is the future of automotive gadgets
All necessary features in one TOE cards The information displayed on the compact car windshield A number of different devices I do not care. I do not use them ever Only registered users can vote in polls. Sign , please. 84 people have voted. 17 people abstained.

Source: geektimes.ru/company/cansonic_russia/blog/241720/
Tags
See also
New and interesting
New and interesting