this picture with the front camera nephew.
almost ready to lock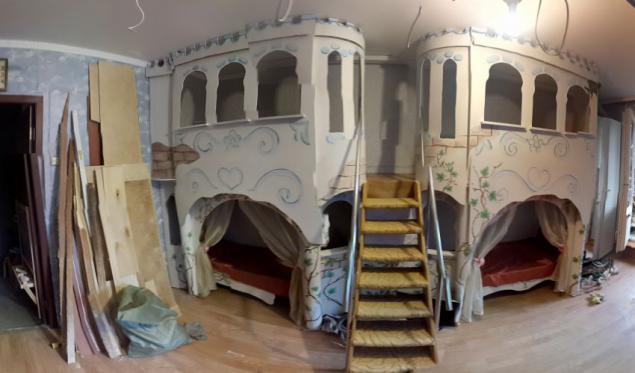 first (last year) was that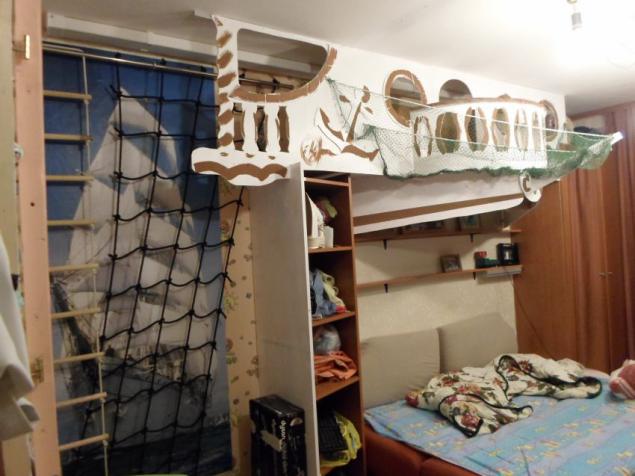 Now that's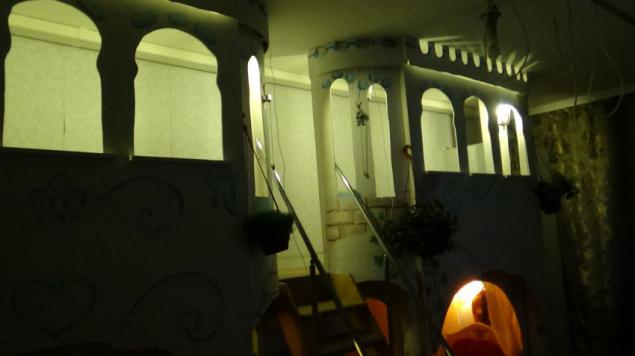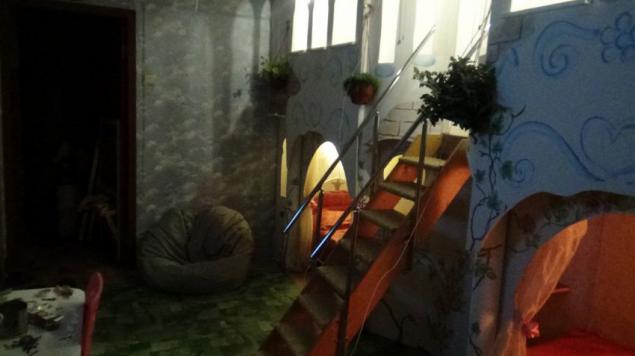 as in the room on the walls hung a lot of things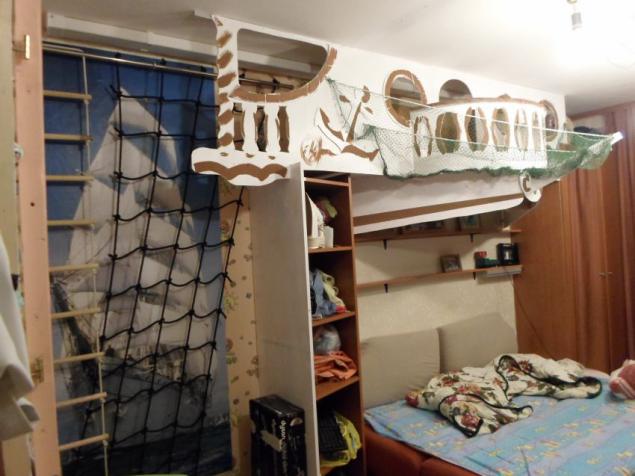 all had to disassemble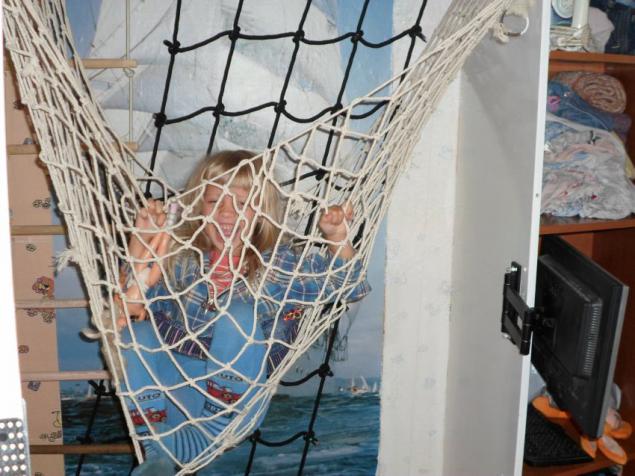 remove and take away the cottage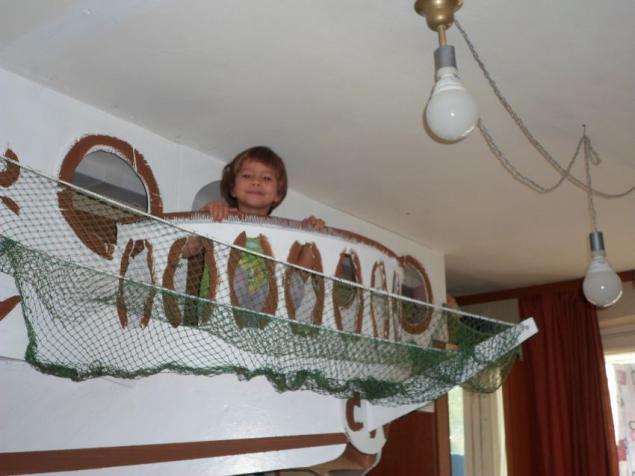 for further use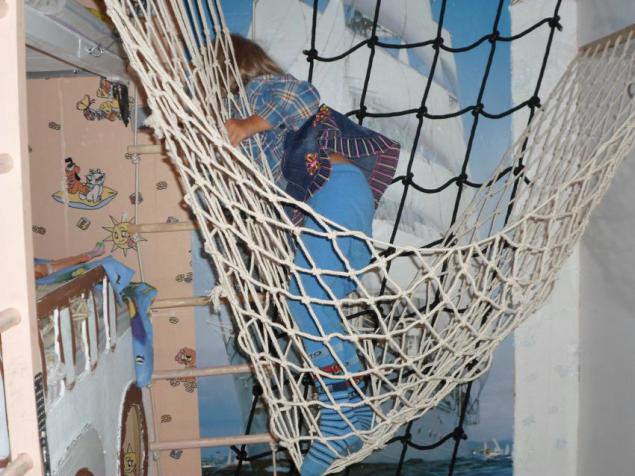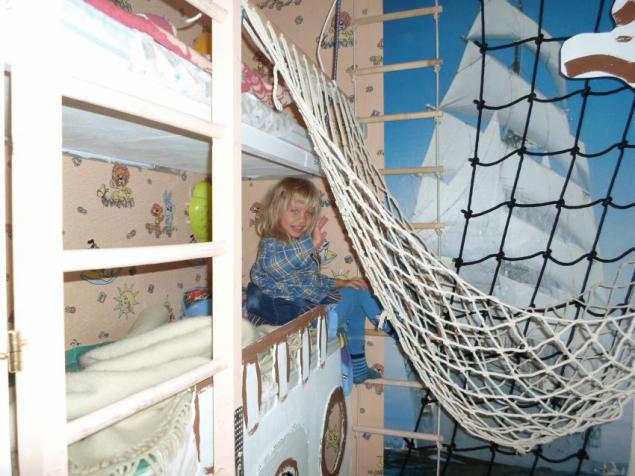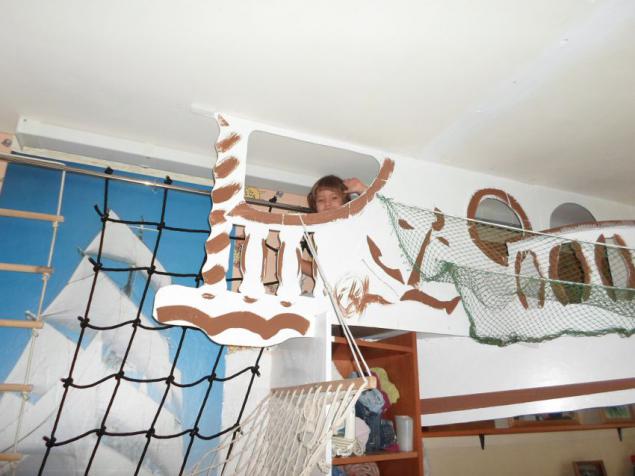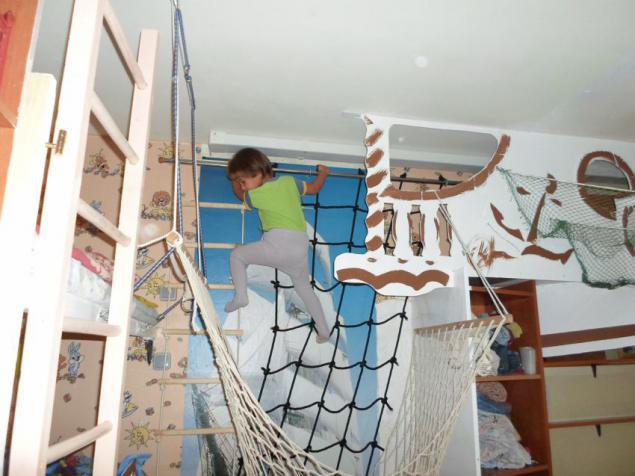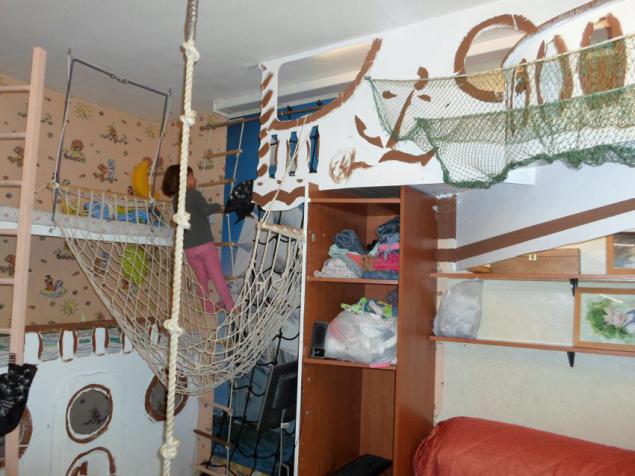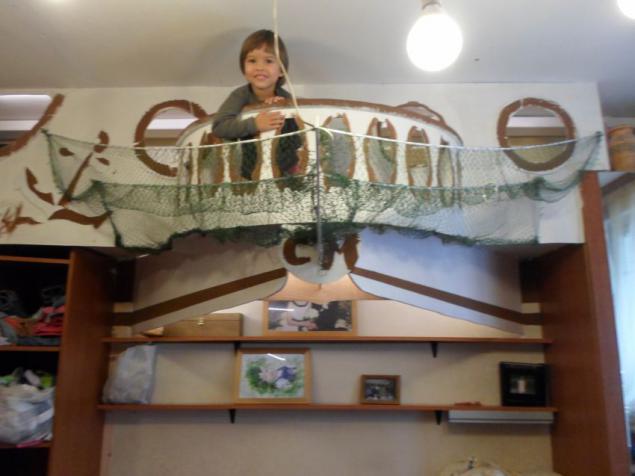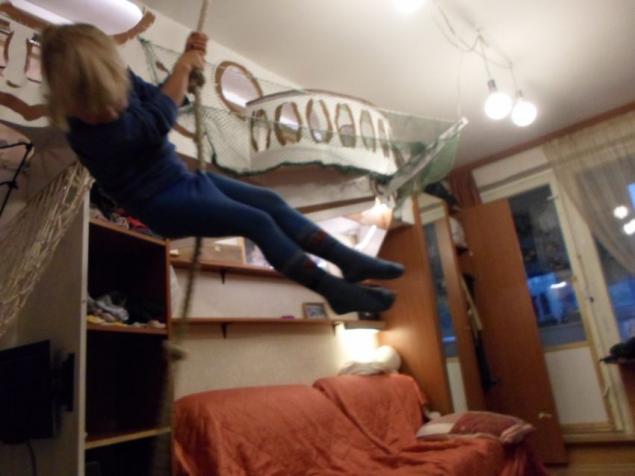 after dismantling the boat was only closet
TV I hung from the ceiling that used during the repair of the background listening to everything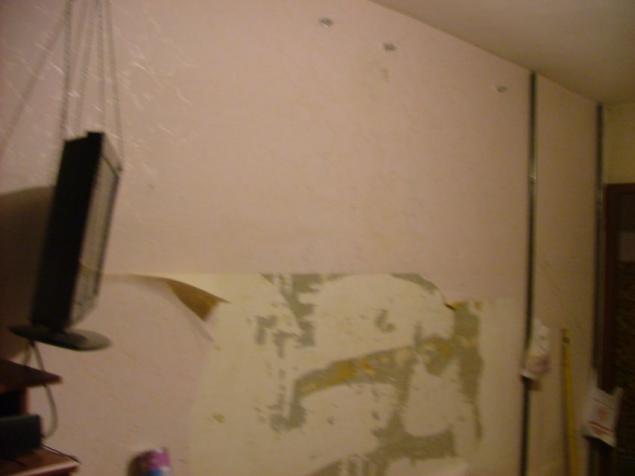 as polkorablya mounted to the ceiling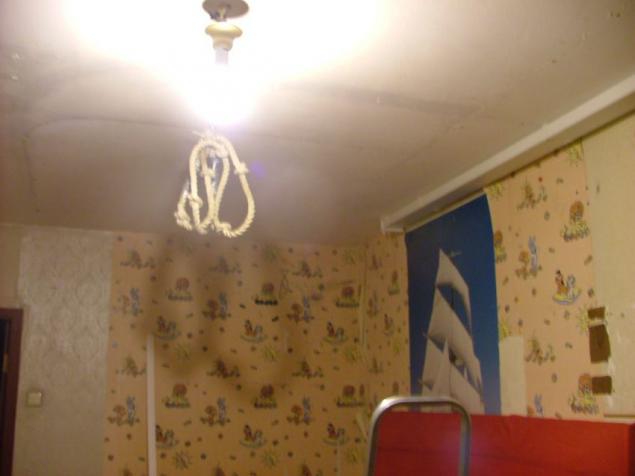 he was killed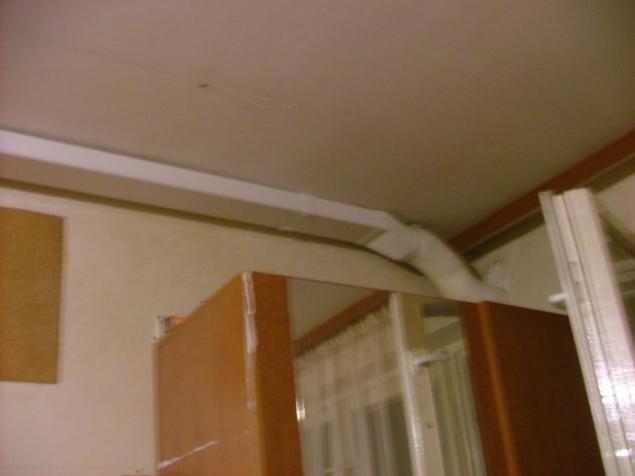 plasterers, painters hired and they even brought out a beautiful ceiling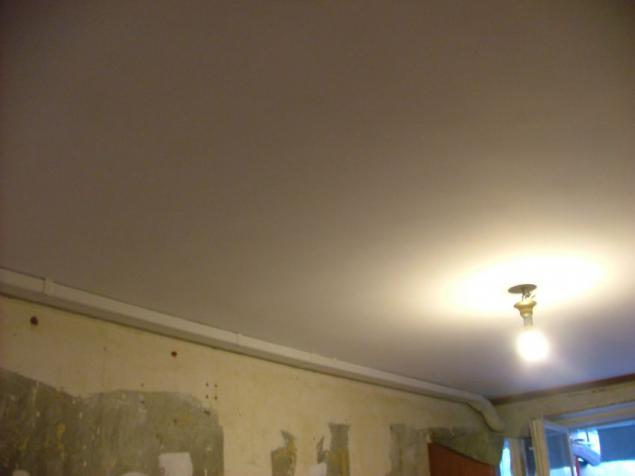 on the wall, I immediately stuck cork
and sound and heat insulation
pasted on the H-88 and on the wall and plug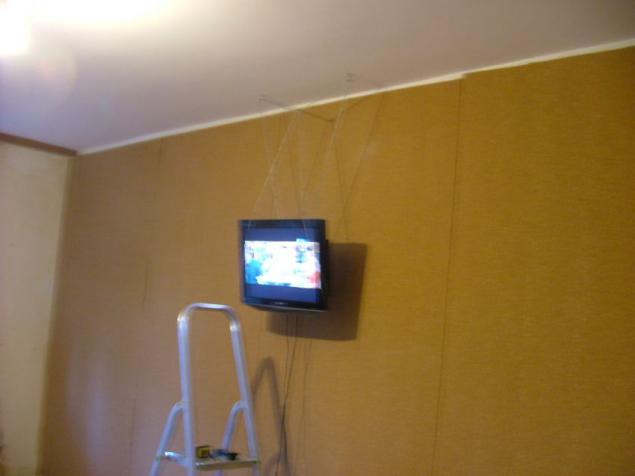 then prishlepal Area
Aluminum 20x20
experience with the vehicle know - very firmly holds!
height - the floor of the room that is 1.30m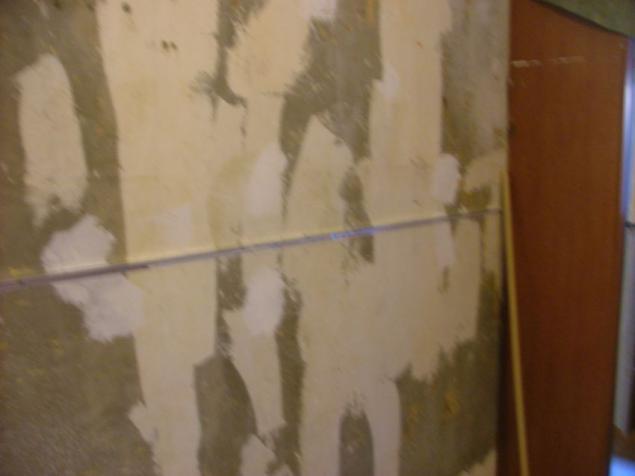 I place all the pieces in real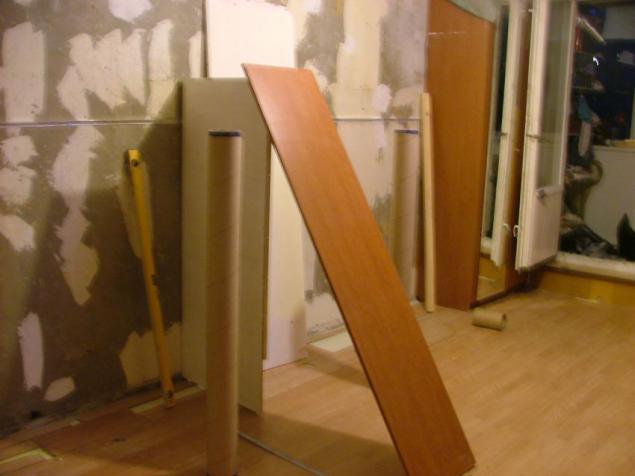 went on the column tube from a roll of linoleum, in any market sellers linola give you these pipes, as they have to throw them away.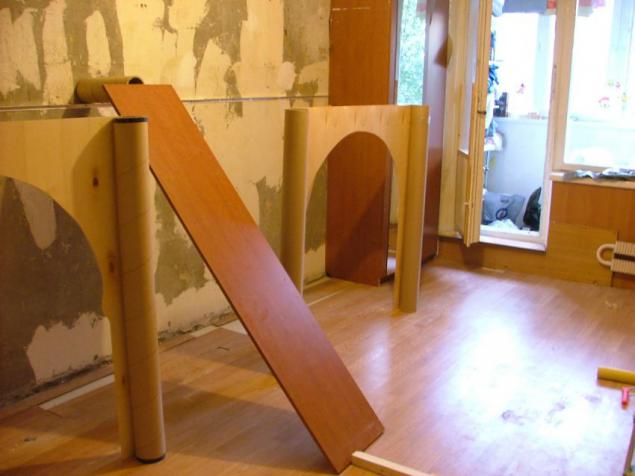 arch of plywood 4mm
easily sawn and set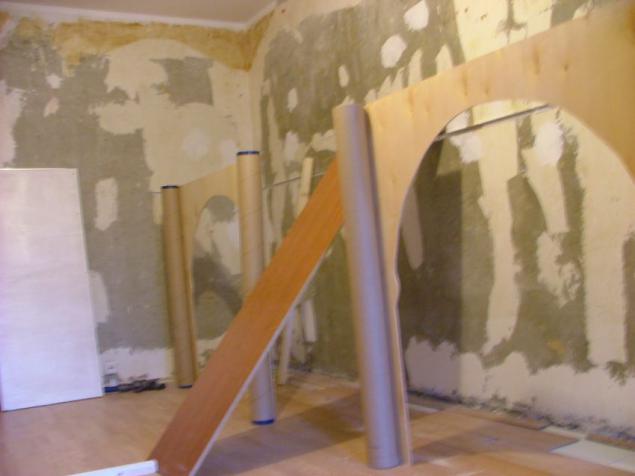 then tied in all corners of the perimeter, which will embed the entire castle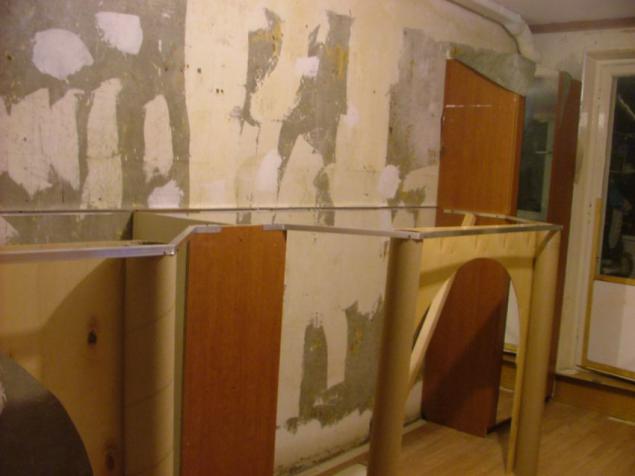 part of the bracket secured to the cabinet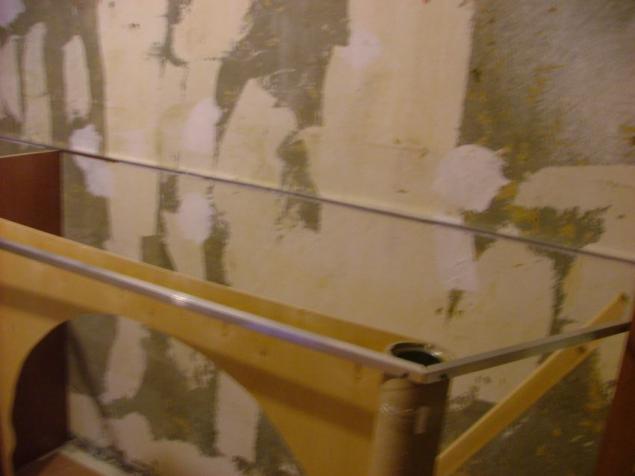 this area of ​​the second floor of the castle
Eight plywood.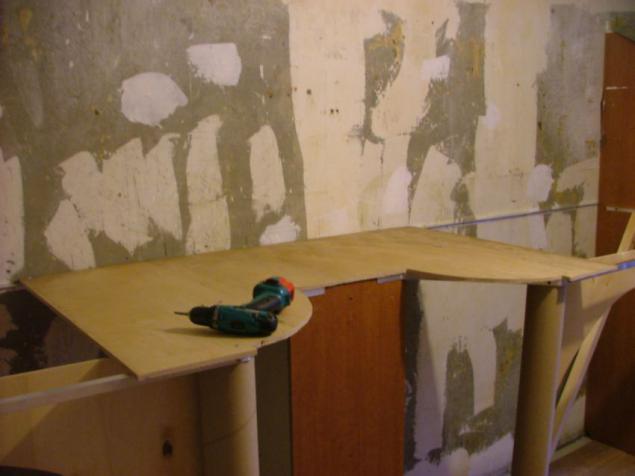 the rest of the floor made of six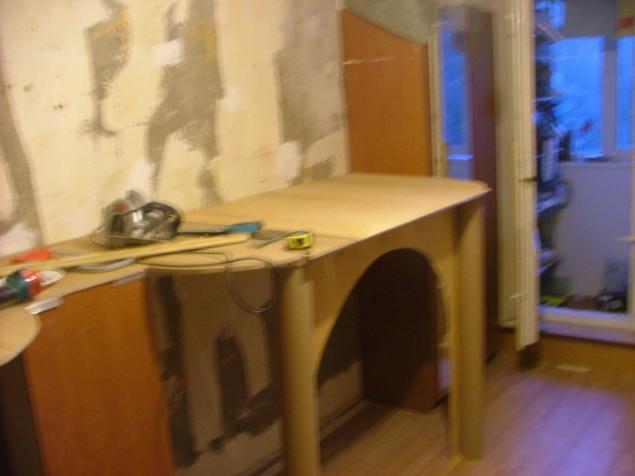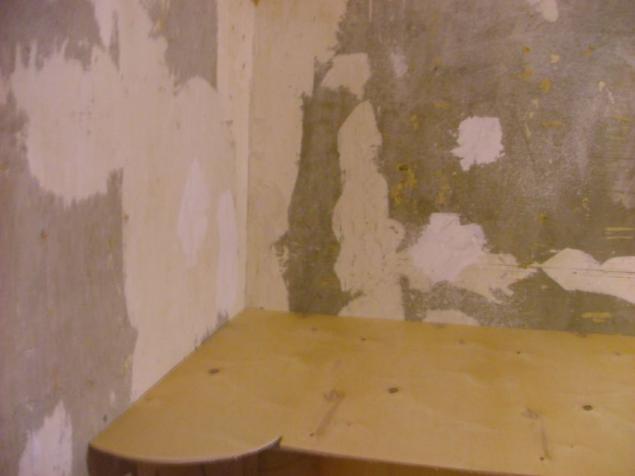 CREPLA columns
insert pieces with cut-outs in the form of windows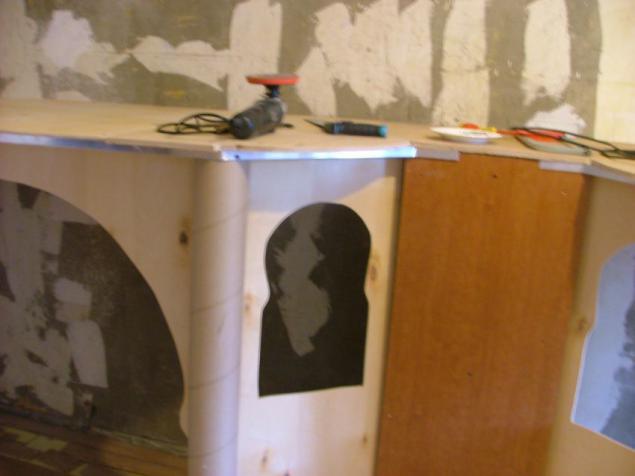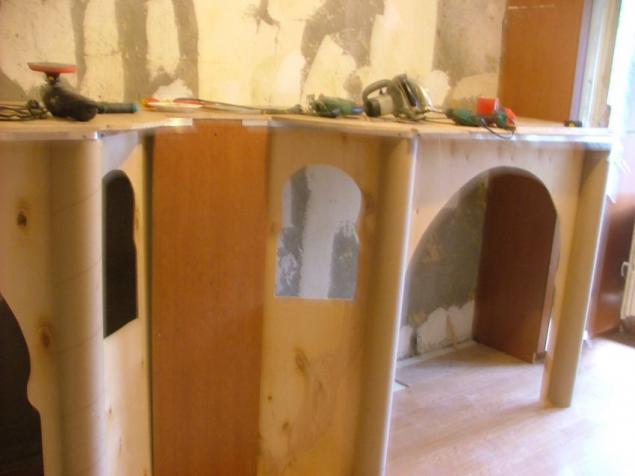 the same pieces of solid residues from the sheets to the end of the batten walls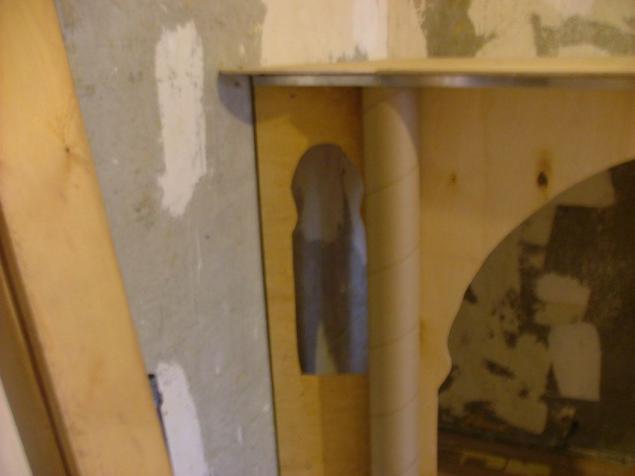 try on the future staircase
and begin the second floor
plywood on the turret triple (well bent and fortified able to withstand heavy loads)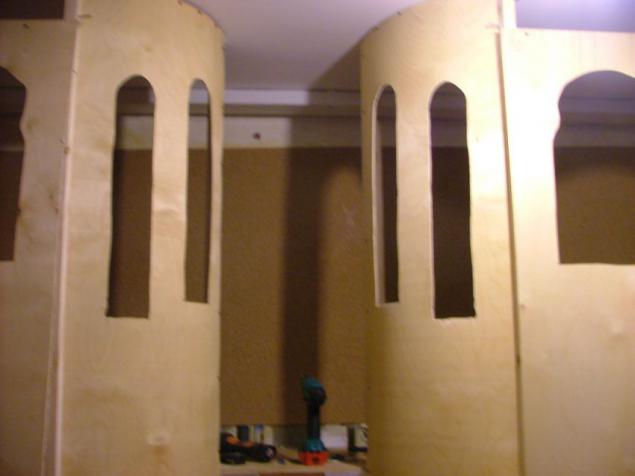 and sawed easily jigsaw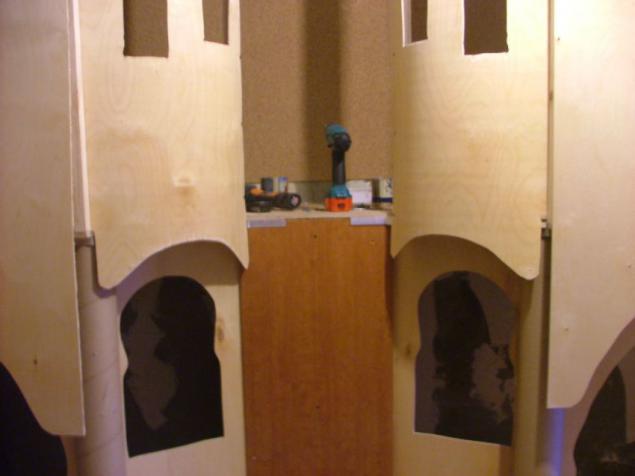 do steps (later stage oboshyu carpet)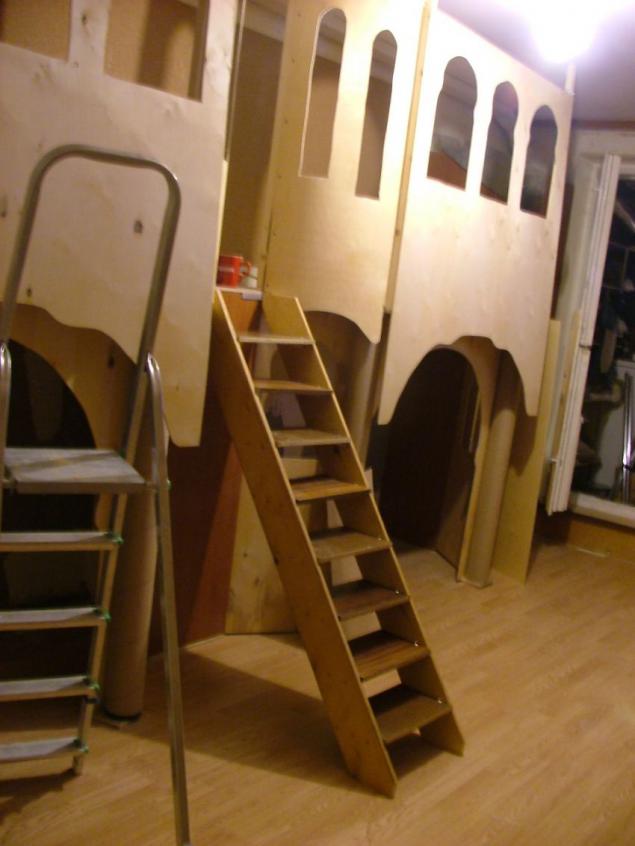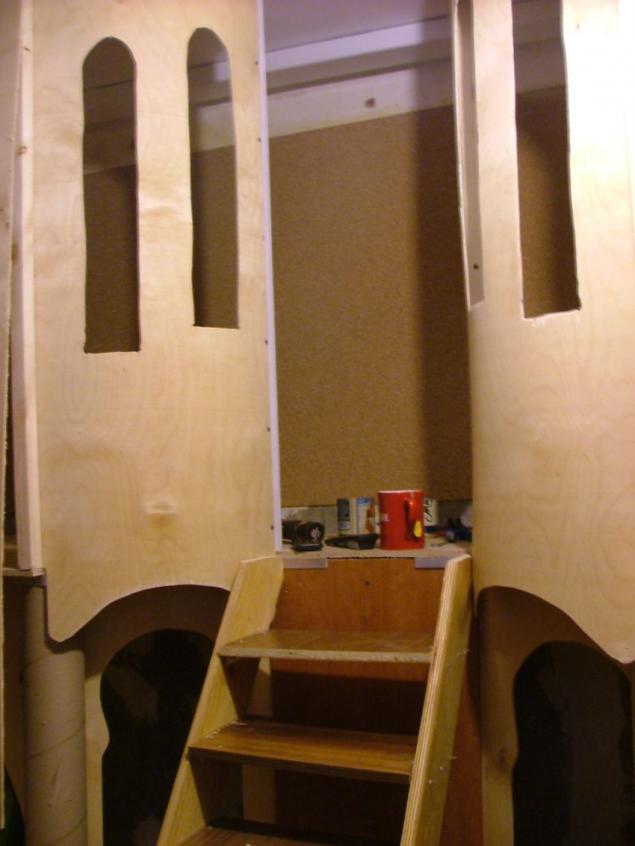 large panel decided to rise, according to the type of kitchen cabinets that would be on the floor could reach the second floor of the castle (to fill the bed, for example, or simply to get a child)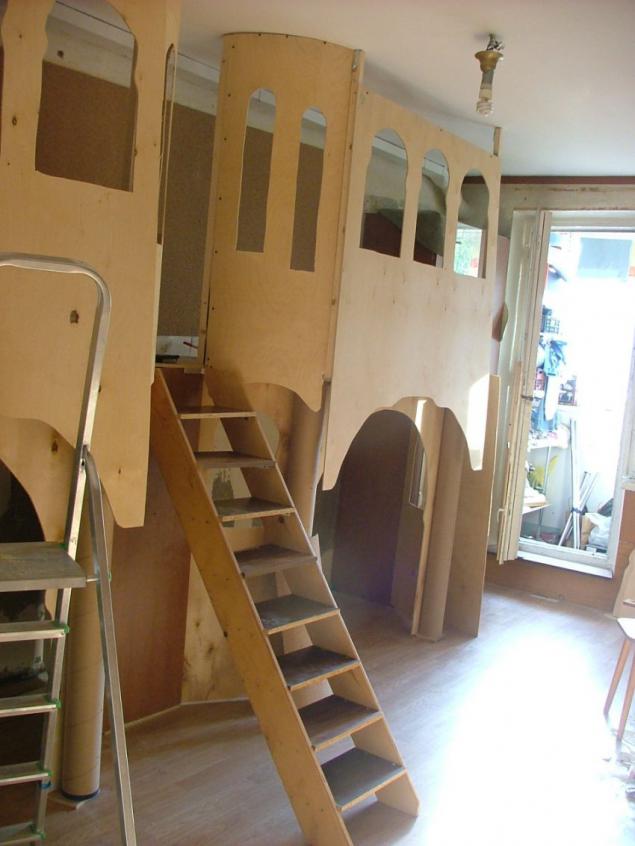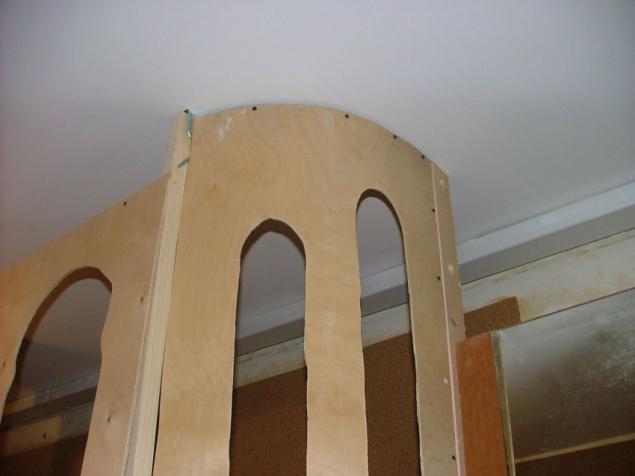 teeth on "The Wall" - plywood triple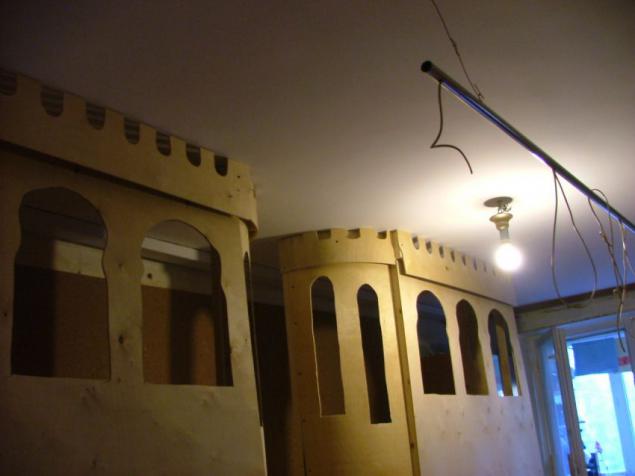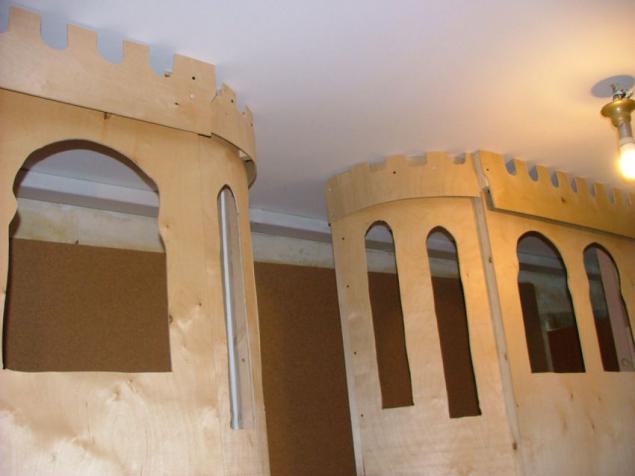 on the turret did not have teeth made of plywood hardboard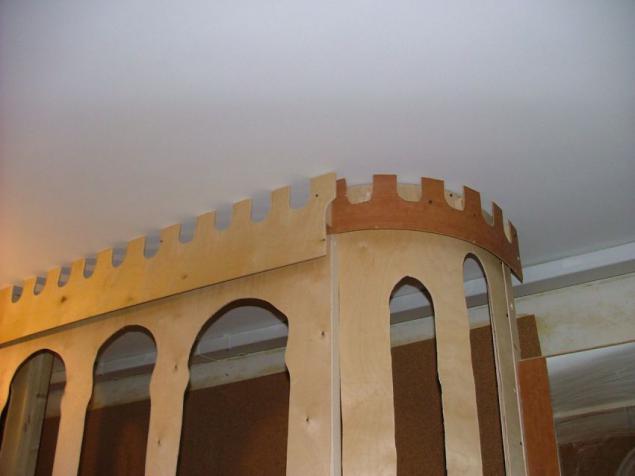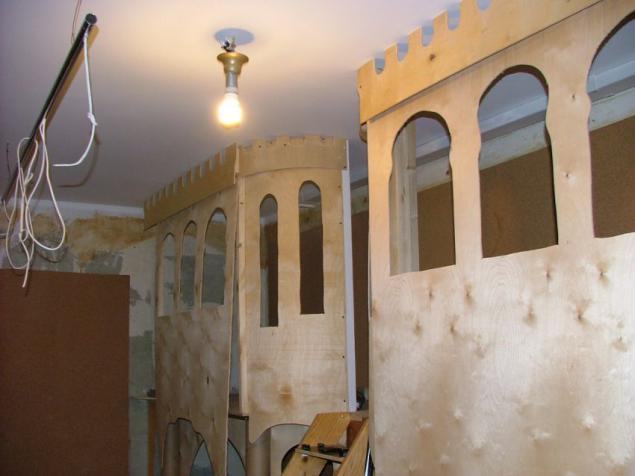 then all the white paint to paint
acrylic for interior
(I understand is expensive, but after the glue H-88 is better that does not stink than cheap)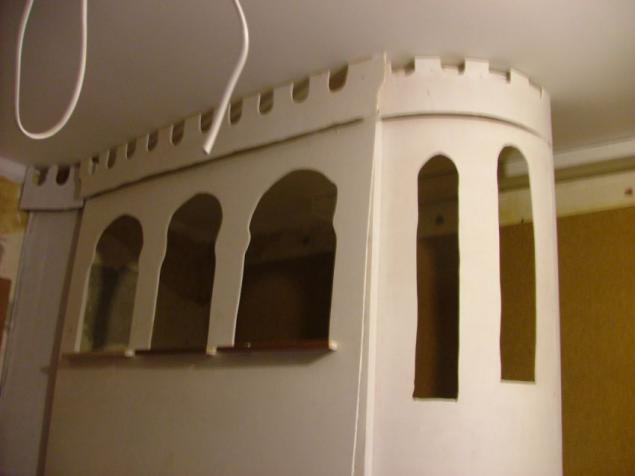 I must say that the bank is written consumption 24 sq m actually flow twice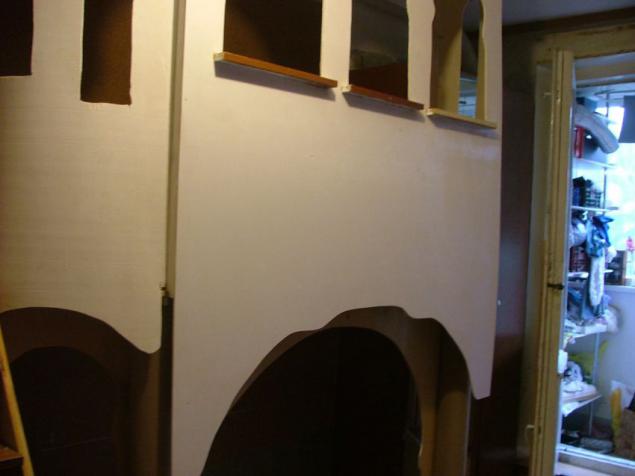 and then came the spouse (was on vacation at sea with children)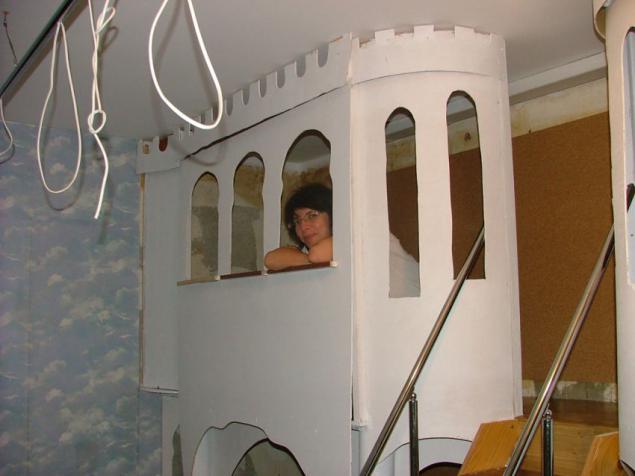 children left for a week with my mom ...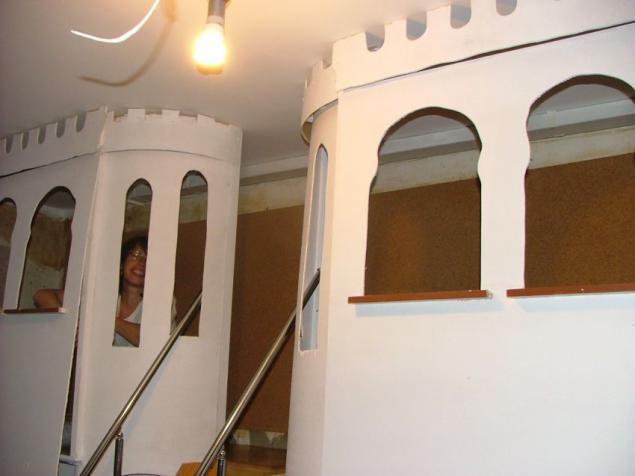 it is bad draws, so the entire art piece is entirely her